Stray animals just aren't aware of the real dangers of crossing the street full of oncoming traffic.
This clip from Russia shows how a brave man's quick thinking and prompt action helped save a kitten's life from being run over by a car in heavy traffic.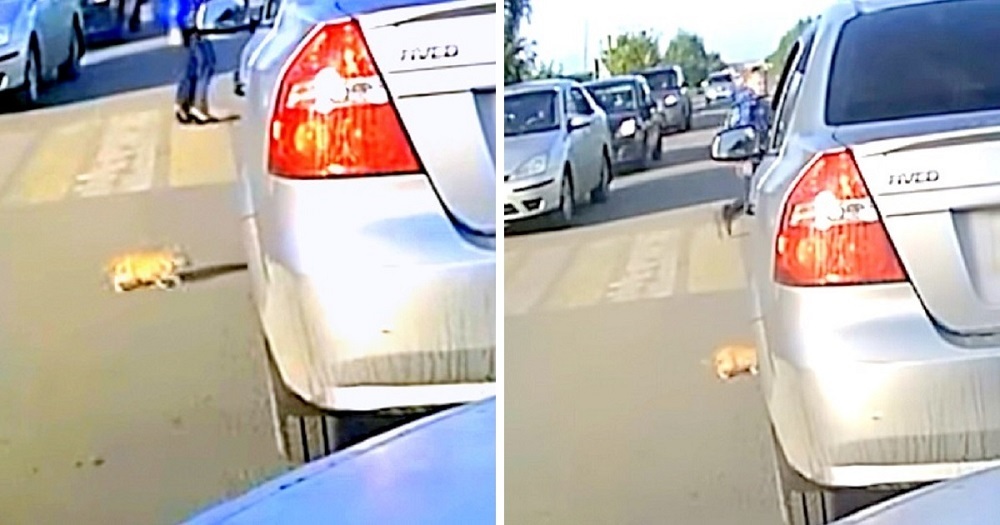 Source: ViralHog/YouTube
The video was captured by the dash cam on the car of the man who saved the kitten's life.
As you'll soon see, he jumped out of his car in panic calls out to the car in front of him to stop.
But the driver of the car in front doesn't hear him, so the hero tucks his hand under the car and pulls out the kitten from underneath, risking losing his hand!
Fortunately, him nor the kitten were harmed thanks to the swift and brave action of the rescuer.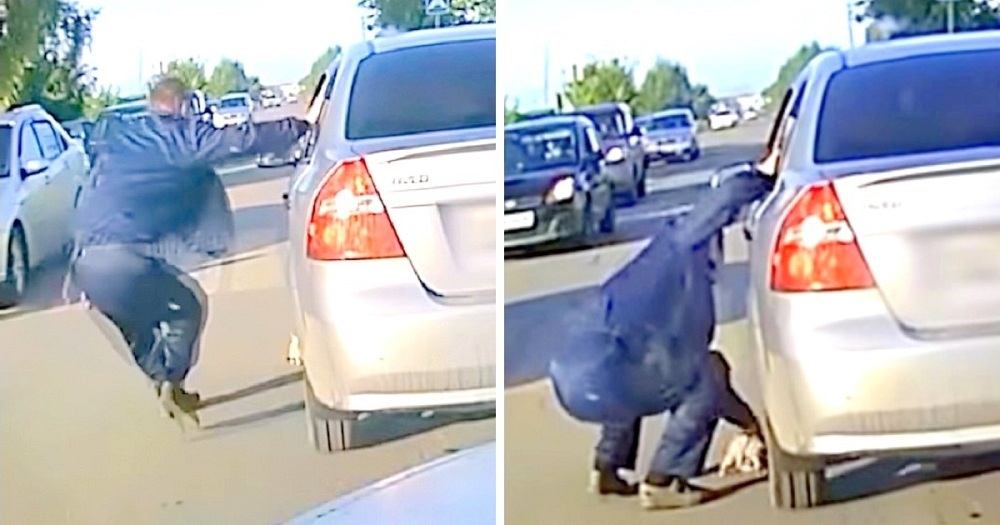 Source: ViralHog/YouTube
Upon rescuing the kitten from danger, he laid the kitten on the safe pavement built for pedestrians, away from traffic. The kitten hopped off into the crowd as if nothing ever happened…
It's quite evident from the video that the kitten would have been killed if it wasn't for the hero's courageous and quick thinking action.
This man deserves a huge recognition and a thank-you for saving an innocent kitten's life!
Check out the video below to see how the daring man saved the kitten's life in the nick of time!
…and SHARE this with your friends and family!