Cops in Florida's Polk County were in for a bizarre experience when they spotted a pickup truck passing by with a "caged animal in distress" in the hot sun.
The cops asked the woman driving to pull over. Their jaws dropped when they saw what was actually inside the cage – it was a man locked in the cage!
What was even more surprising was that he was clearly not in any kind of distress!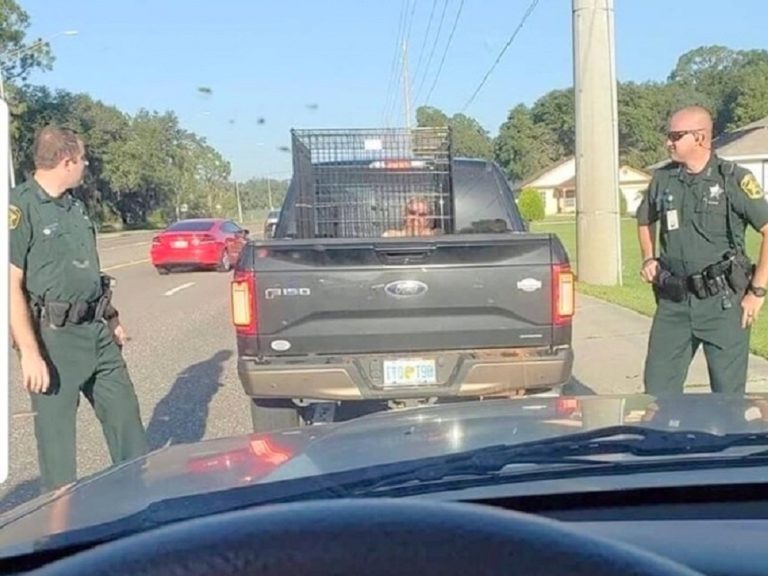 Source: Ryan Cabrera/Facebook
In a post made to Facebook, Ryan Cabrera shared this photo saying, "Only in Polk County do you find a woman driving a F150 with a grown man locked in a dog cage in the back lol wtf…" 
Apparently, the man had voluntarily got himself locked in the cage. Whether it was an over-zealous attempt at passenger safety, or an experiment to understand life from a dog's point of view, or some other outlandish rationale, we'll never know.
The post about this offbeat incident has since gone viral with over 67,000 shares. Perhaps many relate to the cops' hilariously bamboozled faces.
While everyone has a different take this incident, people are still cooking up all sorts of wacky stories for fun!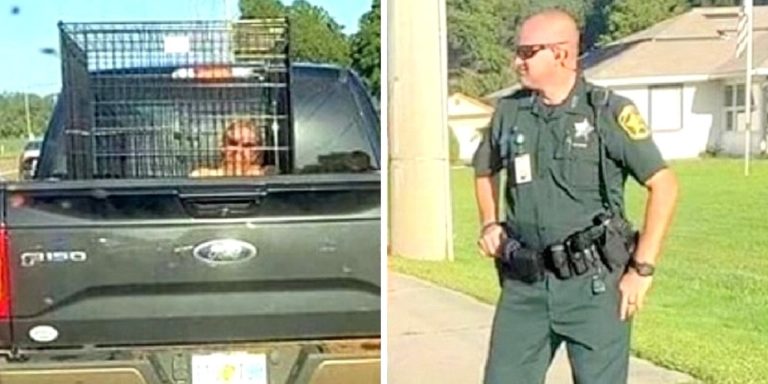 Source: Ryan Cabrera/Facebook
This isn't the first time people were caught in a twist at the sight of a grown-man-in-a-cage.
A few years ago, a group of pranksters called "The Blow Up Guys" had locked themselves in a dog cage to see who was kind enough to bail them out, warranting outrageous reactions of all kinds! Incredible!
Check out the video below to watch this short & hilarious prank video of "The Blow Up Guys" locking themselves up in dog crates!
Please 'SHARE' to pass on this story to a friend or family member