A little puppy from McCracken County, Kentucky barely made it to his first birthday. The 6- to 9-month-old Great Dane/black Labrador Retriever mix was found all alone wandering in the woods.
A horrible person taped his snout shut and wound tape tightly around his back legs. Though he was able to get the tape free from his legs, he suffered from the tape around his snout.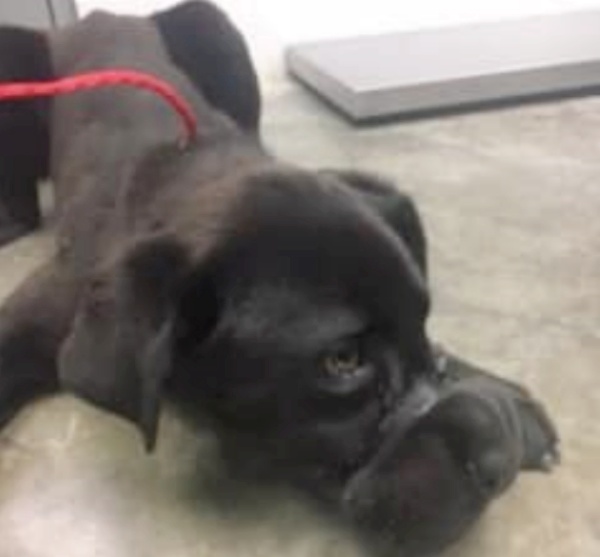 Source: McCracken County Sheriff's Office/Facebook
He was unable to eat, drink, or even bark for someone to help him. Luckily, a good Samaritan stumbled upon him and got him help. An investigation into the case revealed a very disturbing suspect.
A former employee of the McCracken County Jail was charged with animal cruelty after admitting taping the dog's legs and snout shut. Police say 32-year-old Jayce Bryant of Kevil said the puppy bit him so he punished him. 
Bryant was fired from his job and charged with a Class D felony of torturing a dog with serious physical injury.
According to Dr. Russell Jones, the puppy "suffered the utmost serious physical injury caused by having his muzzle taped shut for an extended period of time."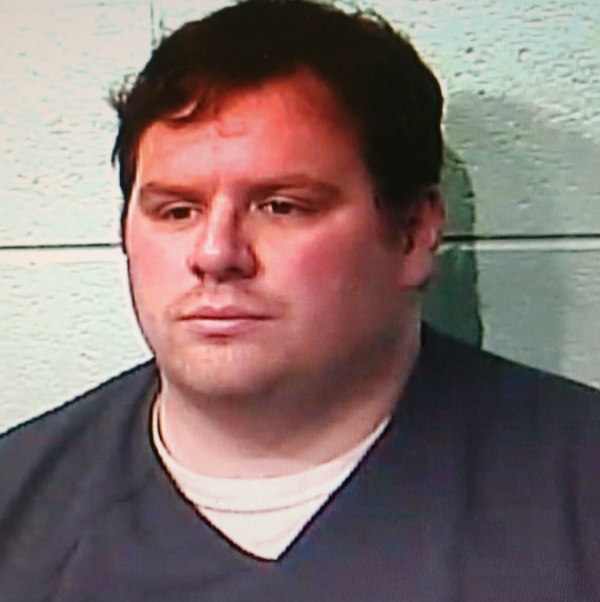 Source: McCracken County Sheriff's Office/Facebook
At a recent Clear the Shelters event, the McCracken County Humane Society hoped that the pooch, whom they named Hero, would find a forever home.
Hero endured pain, suffering, and treatment and deserved to find happiness in a loving home. A local news director, Perry Boxx, saw Hero's photos online and heard about his story.
He became angry that someone harmed an animal and decided to go see the dog in person. It was love at first sight, and Larry adopted Hero. Larry says he didn't rescue Hero, but instead Hero rescued him.
"I made a solemn vow to the universe that he would never be hurt, or hungry, or suffer in any way ever again, and fulfilling that means everything to me," Larry said.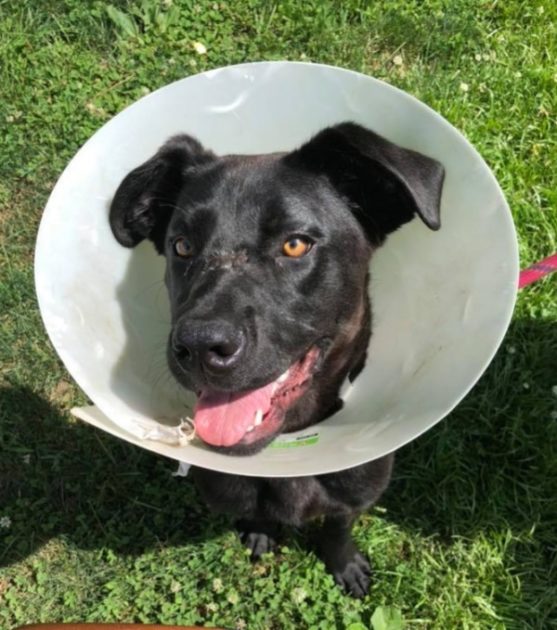 Source: Leah Shields/Facebook
We wish you both a long and happy life together!
H/T: WPSD Local 6, West Kentucky Star, McCracken County Sheriff's Office
Please 'SHARE' to pass on this story to a friend or family member