It's not very often that we hear about animal abusers who actually serve real jail time for committing acts of violence against dogs.
Fortunately, the Harris County District Attorney's Office in Texas stepped up and helped enforce the stiffest jail sentence on a local animal abuser.
Authorities arrested 48-year-old Michael Wayne Johnson last year after witnesses saw him lift a dog off the ground with both of his hands around the helpless animal's neck.
He began choking and punching the dog, a Corgi-Australian Shepherd mix named "Old Man."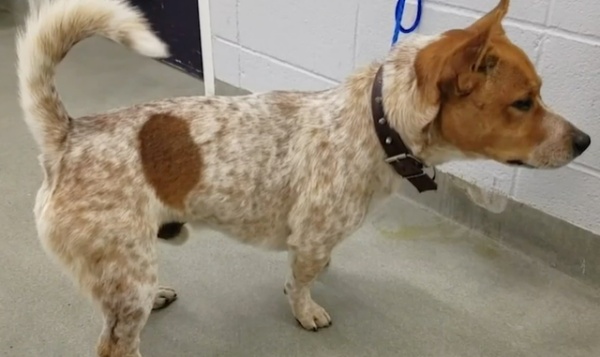 Source: Voice For Us/Facebook
Luckily, the dog survived and was placed up for adoption shortly after being removed from Johnson's care.
This isn't the first time Johnson has been in trouble with the law. He was sentenced to two years in prison in 2006 for aggravated assault with a deadly weapon.
Earlier this year, Johnson pled guilty to cruelty to a non-livestock animal and asked to be sentenced by a judge.
Prosecutors asked for jail time and thanks to 184th state District Judge Abigail Anastasio, Johnson was sentenced to three years in prison.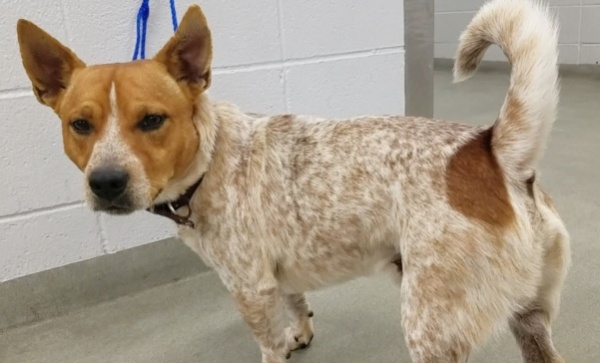 Source: Voice For Us/Facebook
"It is critical that people who observe neglect or intentional abuse against animals report what they see, otherwise, animals have no voice," Assistant District Attorney Jessica Milligan, said. "We are grateful for the witnesses who reported the violence against this dog, as they likely saved his life."
Thank you to everyone who helped this sweet dog and for making sure his abuser pays for the horrible crime.
H/T: Chron
Please 'SHARE' to pass on this story to a friend or family member