Pearl the Beagle was over 50 pounds when she was found abandoned on the streets by the workers of the Humane Society of Western Montana.
Her morbid obesity wouldn't even let her walk 2 steps on her own. On top of that, she had a dislocated hip that further added to her troubles.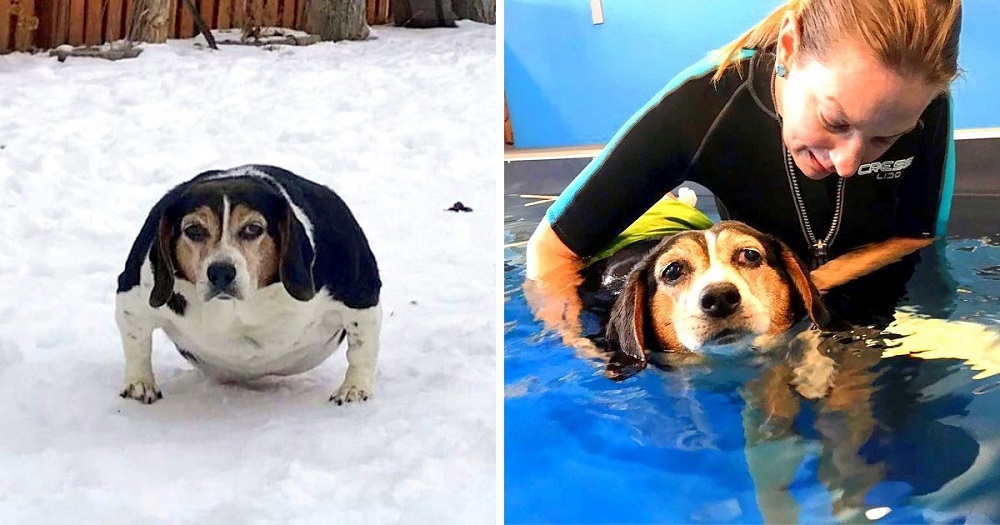 Source: promises.to.pearl/Instagram
At the vet's, it was found that Pearl had Cushing's disease that primarily caused her to become overweight.
By now, Pearl was so frustrated with her situation that she became depressed and lost her will to live.
That's when the shelter's caretakers promised Pearl that they would help her put her life back together again!
It was early 2019 when Pearl began her water therapy with "Montana Water Dogs". Initially, the poor girl would wear out after just 10 seconds.
But with regular sessions, her stamina spiked and she soon began swimming for 15 minutes at a time. Apart from water therapy, Pearl was also put on a special diet to keep Cushing's disease in check.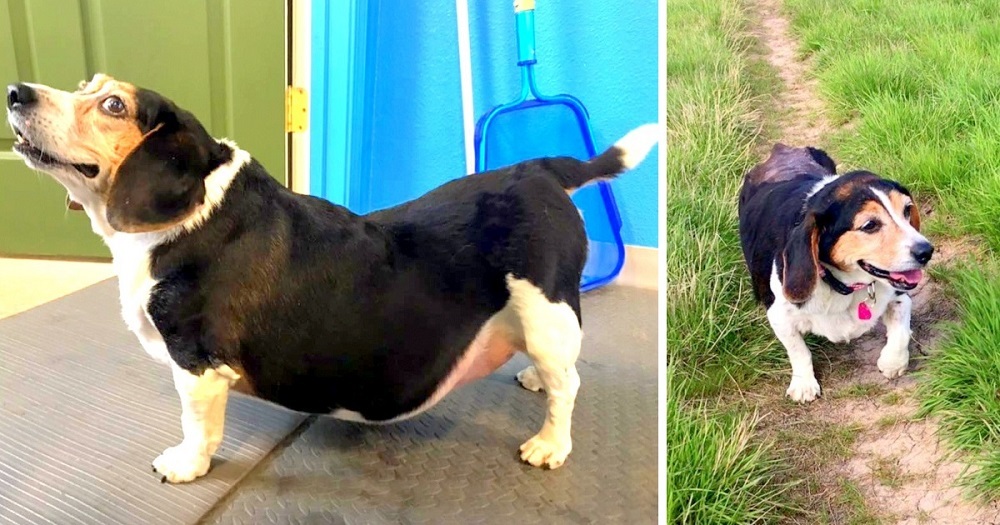 Source: promises.to.pearl/Instagram
Toward the end of the year, Pearl lost half her body weight and her playful personality shone through! It was a difficult year for her, but she endured it with her indomitable spirit.
She has now become a weight-loss icon for millions around the world. What an inspiration! Way to go, Pearl!
Click the video below to watch Pearl's empowering weight-loss journey!
Please 'SHARE' to pass on this story to a friend or family member