A helpless 2-month-old puppy named Peso was being raised by a heartless family in El Nido, Philippines.
The owners always tied him up with a 4ft rope to a lamp post near a construction site. He was surrounded by broken glass and sharp metal waste, but the owners never cared.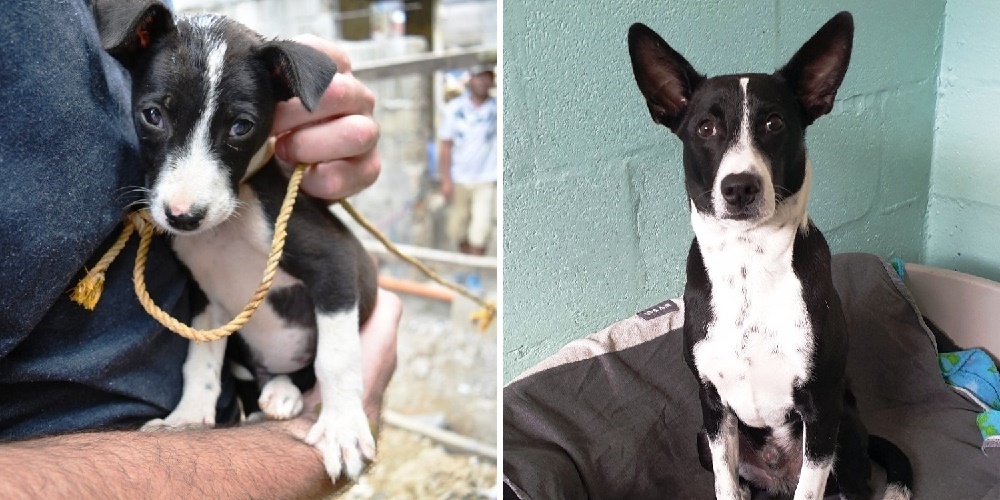 Source: Chloe-Louise Henley/GoFundMe
When a young tourist couple from the UK, Chloe Henley and Alex Jewkes, heard Peso's heart-wrenching cries, they immediately ran through the unknown lanes to find him.
They were appalled to discover that the owners would mock and torment the starving puppy, and feed him just one snail in the afternoon.
Chloe and Alex, who hail from Great Yarmouth, Norfolk, approached the owners and. . .  >> Click To Continue Reading This Story And Watch The Video!