When Cindy Gruss went on vacation, she felt confident leaving her dogs behind in the care of a Portland, Connecticut pet sitter.
However, her trip away turned into a nightmare when she caught the sitter dragging and pulling her dogs on home video cameras.
"I saw the video of Maggie first and I just shook in my skin. I started crying," Gruss told Eyewitness News 3.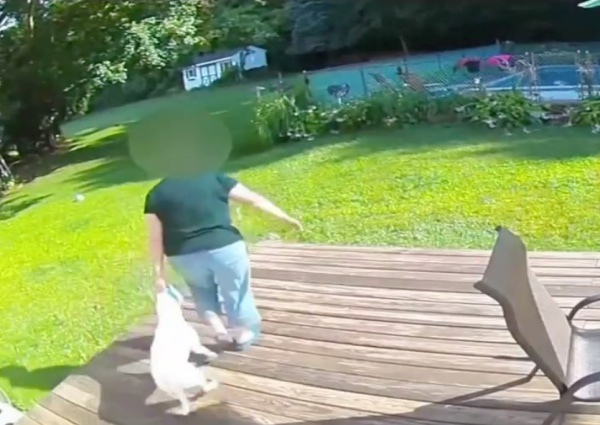 Source: WFSB/Youtube
Gruss has owned Maggie for three years and has been fostering two other dogs, named Chief and Eagle, for the past seven months.
Once the dog mom saw the devastating video, she decided to cut her trip short. She felt so helpless watching them from far away and not being able to do anything.
Apparently, the way they were treated by the dog sitter affected the poor pups. One of the dogs will not come as she used to and is more maternal and protective of the others now.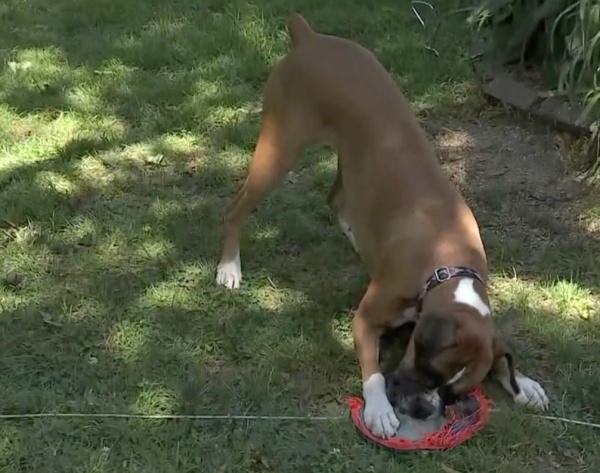 Source: WFSB/Youtube
Sadly, this case of animal abuse comes on the heels of several other disturbing cases that have happened in Connecticut.
One dog was found burned to death on the beach, another dumped in a crate deep in the woods, and a third dog found dead in a dumpster.
Portland's animal control officer is investigating. If you use a pet sitter, make sure you know who is really sitting your dogs and that it is someone you can trust. Talk to your vet or dog groomer for recommendations.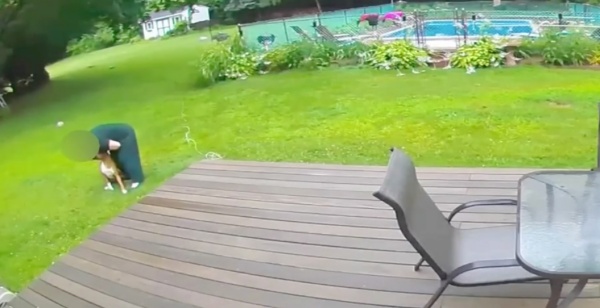 Source: WFSB/Youtube
Despite attempts to contact the pet sitter, the woman's mailbox is full. Her name has not been released until charges are filed.
Please 'SHARE' to pass on this story to a friend or family member