When police officers begin their shift, they never know what sort of calls will come in from day to day.
For example, officers in Phoenix, Arizona recently received an emergency call about a drowning dog in distress.
Phoenix Police rushed to the scene and found a dog struggling to stay afloat in a deep canal.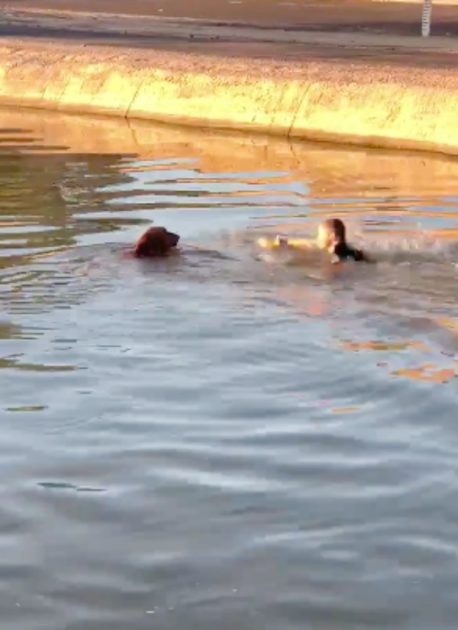 Source: @PhoenixPolice/Twitter
"There's no routine call in police work," the @PhoenixPolice shared on Twitter along with the video rescue.
A police officer can be seen jumping in to pull the dog to safety. Since the pooch was a larger size, the nearby Glendale Fire Department got involved to pull the pooch up to safety.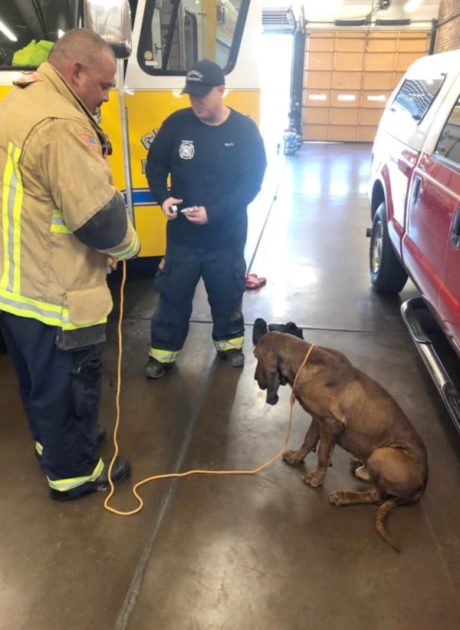 Source: Glendale Fire Department/Facebook
Once they calmed him down and led him to their nearby fire station, the very good boy ate some food, drank water, and got some love from the firefighters.
After he recovered, police officers transported the pup to the Homeless Animal Rescue Team (HART).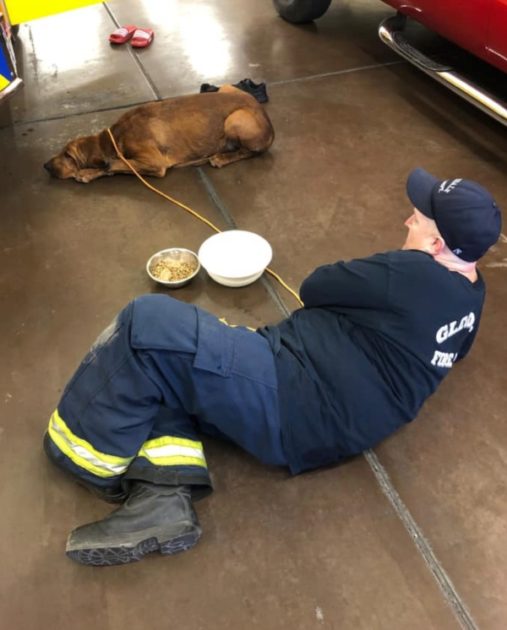 Source: Glendale Fire Department/Facebook
Press play on the video below to see the incredible rescue efforts. Thanks to everyone who saved this animal's life!
H/T: AZFamily
Please 'SHARE' to pass on this story to a friend or family member
WATCH: There's no routine call in police work. This morning our officers responded to reports of a drowning dog in a canal and did not hesitate to jump in and save him. Once this good boy was safely on land again, he was treated by @GlendaleFire and is doing just fine. pic.twitter.com/hBLmTtit2x

— Phoenix Police (@PhoenixPolice) July 29, 2020