An abused Pit Bull puppy was found abandoned and lying in a gutter on the side of the road.
He most likely had only minutes to live and didn't even look alive, so to say it was a good thing he was found when he was would be an understatement.
Rescuers scooped the dog up and took him to an animal hospital immediately.
Source: The Dodo/YouTube
The boy weighed in at only 15 pounds when he should've weighed 20 to 30 pounds more. After three days in their care, he was released to an experienced foster.
And it was there that he showed the fight and determination he had inside to live. At the end of the first week, he was standing on his own and able to take short walks!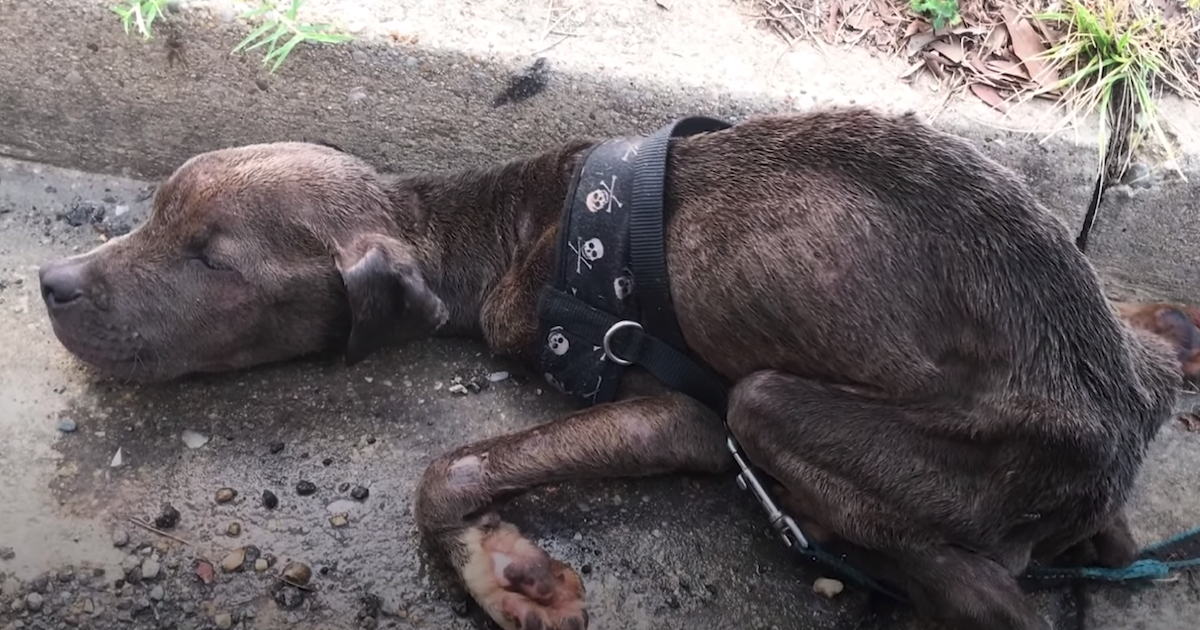 Source: The Dodo/YouTube
As he built up more and more energy, his true personality started to show. He became healthier, and his fur grew back. And then Tig found the perfect forever home!
Megan and her husband decided to adopt Tig, and he hit it off right away with their two other dogs. It's really something to see! 🙂
Please 'SHARE' to pass on this story to a friend or family member