Young puppies are not wired to fend for themselves on the streets. The homeless puppy in this story had absolutely no one to look out for him in this punishing world.
Driven by hunger and desperation, the puppy found himself rummaging through the trash in a neighborhood and ended up getting his head stuck in a discarded plastic jar.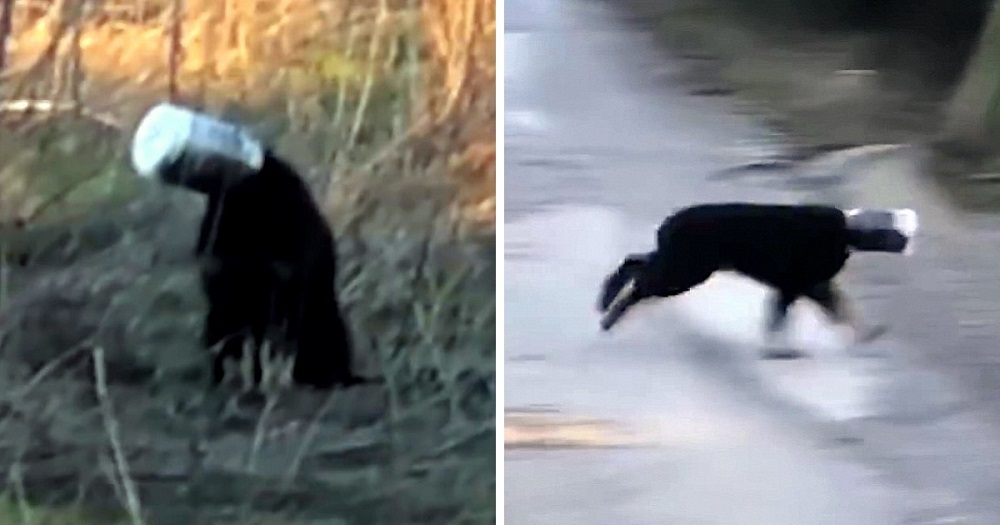 Source: The Dodo/YouTube
The lonely, starving puppy roamed in this helpless state for days but refused to accept aid from any human.
His panic-stricken, scared little mind was plagued with fears of the unknown and he would run off every time someone approached to help him.
Finally, a compassionate rescue worker named Rozalie called in 7 of her friends to capture the reluctant puppy.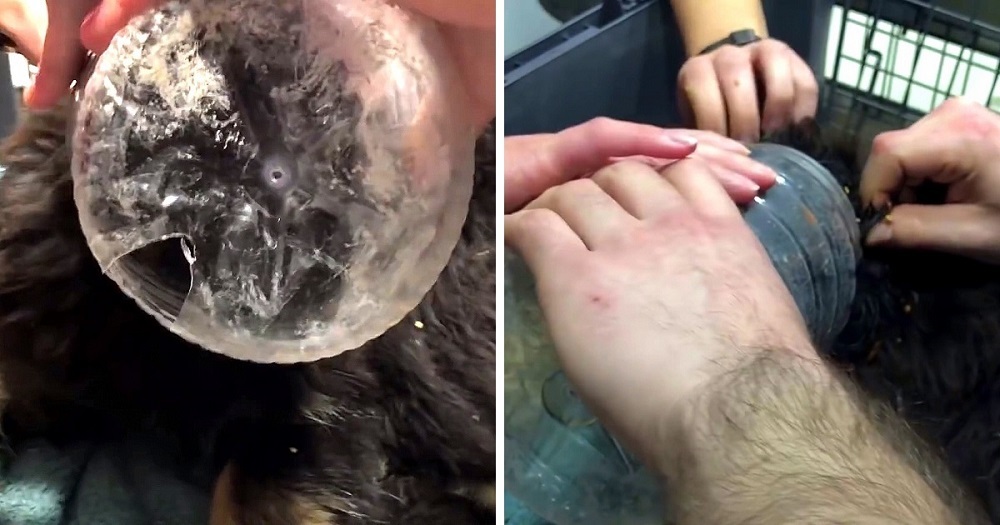 Source: The Dodo/YouTube
The puppy was mentally traumatized from his ordeal by the time he was placed on the vet's table. Thankfully, the jar had a cracked hole that prevented the puppy from suffocating all this time.
But the rim was still badly lodged around his neck, which made it a daunting task for the staff to work their sharp tools around the puppy's delicate skin.
Source: The Dodo/YouTube
Considering the amount of anxiety we experienced throughout this video, it was a moment of pure relief when the staff finally freed the puppy from that life-threatening prison.
As the puppy looked at his saviors with stunned eyes, they were shocked to realize the overwhelming cuteness of the dainty creature they had just rescued!
Watch the video till the end to watching him grow into a handsome charmer in his forever home!
Click the video below to watch the adorable puppy's nail-biting rescue and his journey to his precious forever home!
Please 'SHARE' to pass on this story to a friend or family member