A man at Marydale Park in St. Paul, Minnesota, says he heard gunshots just after three in the morning, followed by a dog yelping. He then saw a man leave a nearby portable bathroom.
The witness immediately called the St. Paul police, who arrived at the scene to find a four-month-old puppy lying in the porta potty with a gunshot wound in his snout.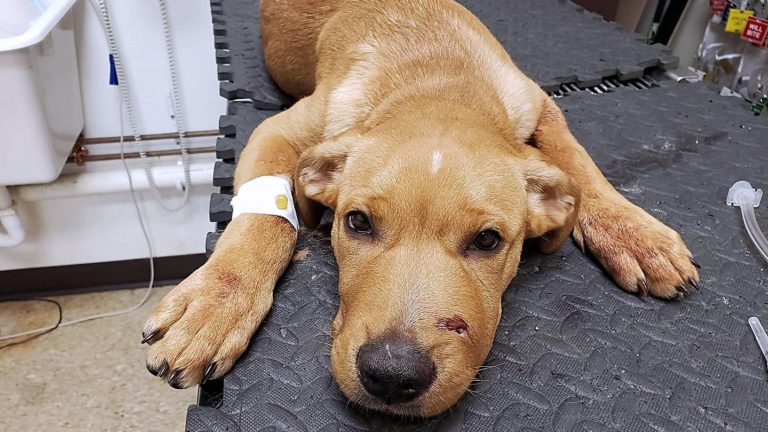 Twin Cities
The puppy, a male mixed Labrador retriever, was rushed to a nearby clinic where he was described as a "very wiggly, happy puppy."
He is now being cared for by St. Paul Animal Control, and is thankfully expected to make a full recovery.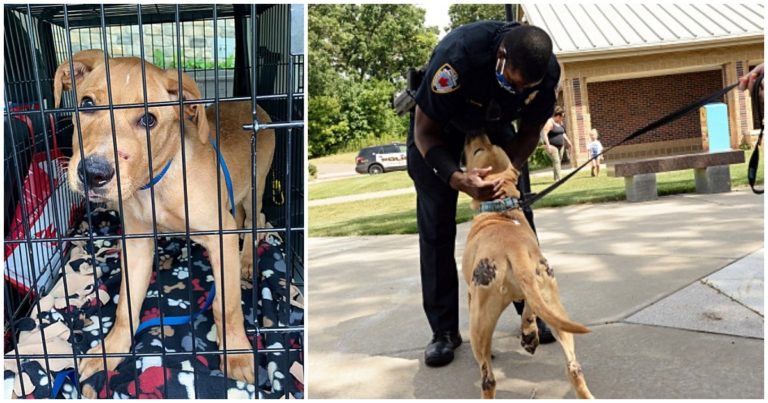 WCCO-TV/Facebook
As of now, it's unknown who the dog belongs to.
Police are now investigating and desperately searching for the man who shot this innocent puppy. If you have any information on this case, please contact the St. Paul Police Department or St. Paul Animal Control.
H/T to WCCO-TV.
Please 'SHARE' to pass on this story to a friend or family member