Here's an amazing story of a hero motorcyclist who saved a cute, tiny kitten from getting run over on a busy freeway in Mons, Belgium.
The man spots the kitten frightened and stranded smack in the middle of the road, quickly stops his bike and runs to its rescue.
The man, helped by a car driver who also stopped to help, waves away an oncoming vehicle and then lifts the kitten from the road to safety.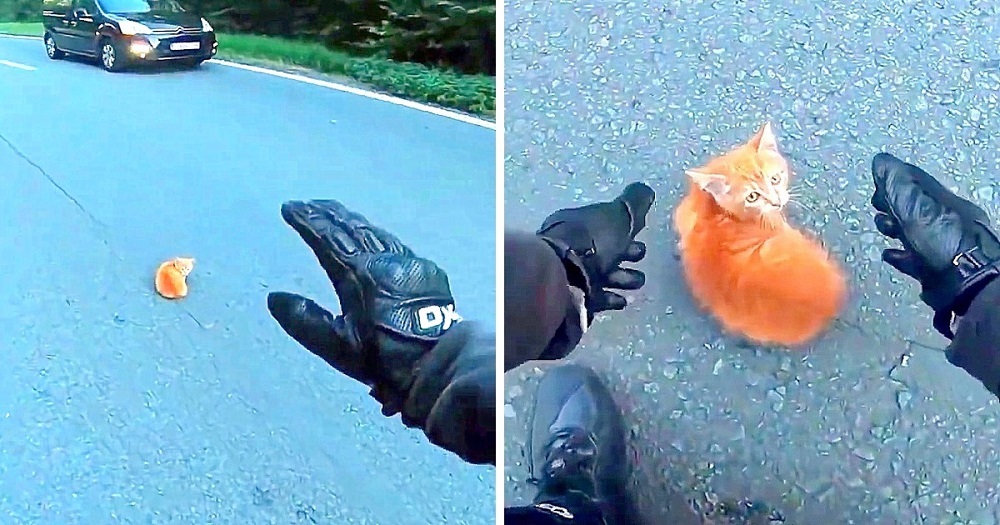 The camera on the motorcyclist's helmet captures the moment when frightened kitty is plucked out of harm's way.
The kitten gives the most adorable look back towards its rescuer as if to say thank you for saving its life.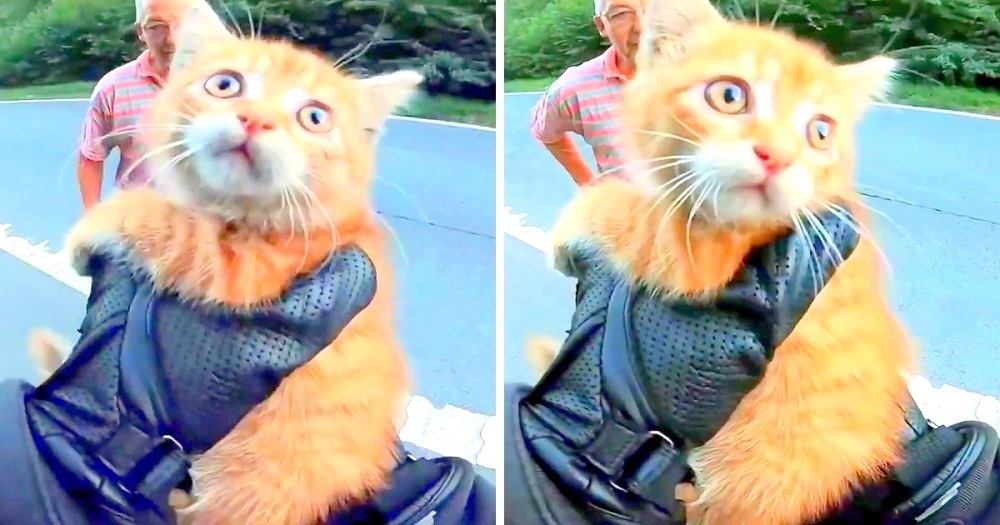 These two do-gooder men are heroes saving the helpless kitten! Thank you for your quick-thinking, courage and kindness!
Check out the video below to watch how Quentin stopped in the busy freeway to make a daring rescue of the scared cat!
…and SHARE this with your friends and family! 🙂