Oklahoma State University sophomore Hallee Fuqua had always been begging her parents to adopt a dog for Christmas. Her parents made it clear that they will adopt one only when she finishes college.
Seeing no other option, Hallee started volunteering at the Humane Society of Stillwater to spend time in the company of dogs.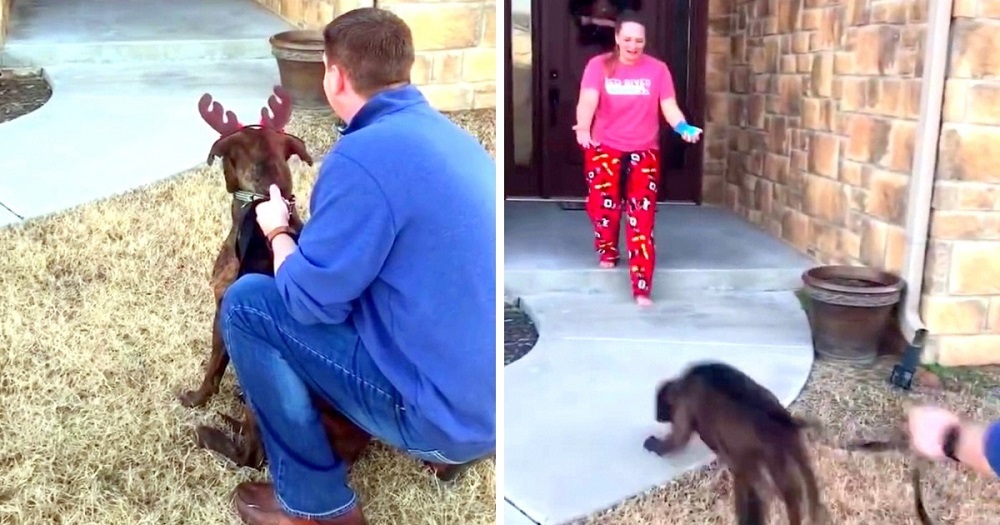 Source: Lance Fuqua/YouTube
Hallee instantly fell in love with Rambo, the shelter's 2-year-old Plott Hound mix. Rambo, who was rescued from the streets, was so obsessed with Hallee that he eagerly anticipated her visits.
It was evident that Hallee and Rambo were perfect for each other, and she couldn't wait to adopt him after college.
Hallee's parents were very much aware about her special bond with Rambo. They decided to adopt the dog and surprise their. . . WOW!   >> Click To Continue Reading This Story. . .