Blu, a deaf Pit Bull mix, did not have an easy start to life.
She spent puppyhood with a family who kept her locked in a small room. Eventually, they surrendered her to an overcrowded kill-shelter in Modesto, California.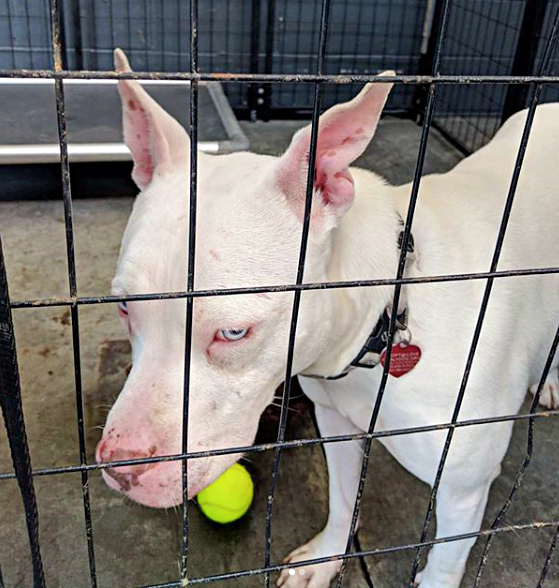 Instagram/bluthedeafpibble
She didn't have many things going for her. She was deaf and she was also a Pit Bull, a breed that almost every shelter is filled with and is often overlooked.
She was scheduled to be euthanized, but Family Dog Rescue saved her just in time.
She spent the next year at their rescue, waiting for her forever home, but continued to be ignored by visitors…. Click To Read More. . .