Tulsa firefighters responded to a rescue call from Susanne Thompson about her stranded dog, Ruby.
The 90-pound Ruby, a Great Pyrenees, was trapped 50 feet underground in a storm drain in her backyard. She was desperately trying to claw her way out with no success.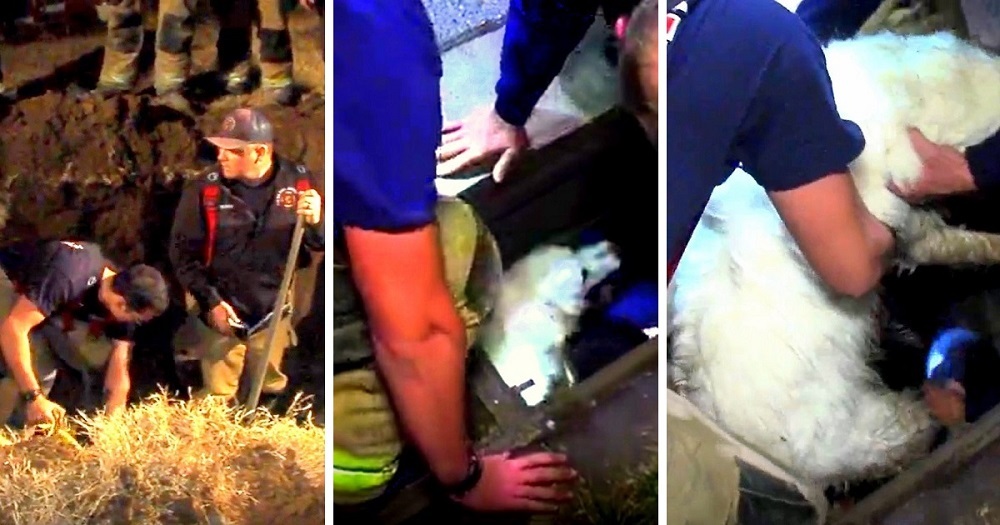 Source: Tulsa's Channel 8 – KTUL/Facebook
When the firefighters arrived at the scene, they assessed the situation and started digging through the ground to get to Ruby.
They had to clear up a pathway and coax Ruby to crawl toward the nearest opening. But 2 hours went by and Ruby was still stuck in the suffocating drain.
By now, many city workers and animal control officers had also joined in the rescue.
Heavy machinery was brought in to help with the digging process, and the rescuers were finally able to scoop out Ruby after working through the night!
The overwhelmed and injured dog immediately leaped into a tearful Susanne's arms for an emotional reunion!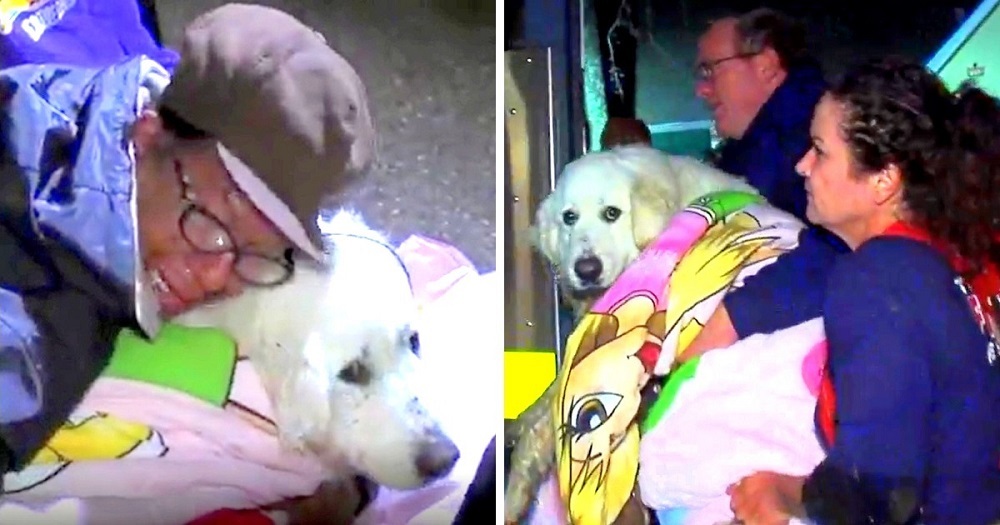 Source: Tulsa's Channel 8 – KTUL/Facebook
Susanne says that she has been trying to get the city authorities to take action about the open drain for years, but no one addressed her concerns.
After this terrifying incident, the firefighters fear that the storm drain is a danger zone for children as well.
Authorities have asked people to report such dangerous openings in their neighborhood. Stay safe and get the word out!
Click the video below to watch Ruby's painstaking rescue and her tearful reunion with Susanne!
Please 'SHARE' to pass on this story to a friend or family member