When Heather Kliza-Daix's husband, Jason, went away from home for work, she was saddened by the incredibly heartbroken behavior of her sweet pooch, Sarah.
The dog had no idea why her dad was away for such a long period of time, and she helplessly whined all day as she wondered when he'll come home.
Source: Rumble Viral/Youtube
In this video, we see Jason coming home after 2 long months. Sarah goes nuts when she sees her favorite human walking in, and she runs frantically and leaps into his arms.
The poor dog is overcome with emotions as she tries to hold back her tears. We see a shift in the corners of her mouth while her eyes dazzle, and we can totally tell that she's smiling!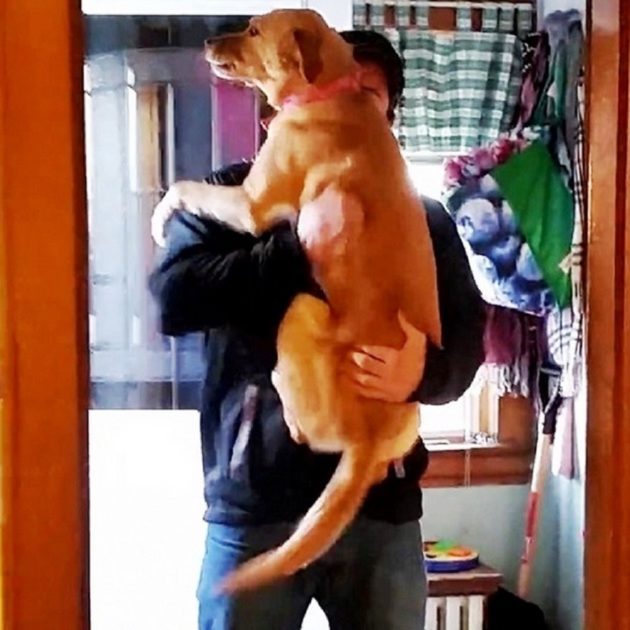 Source: Rumble Viral/Youtube
The tail-wagging never stops for Sarah as she refuses to let go of Dad! She rests her head in his shoulders and begs him to keep hugging her.
In fact, when Jason places her on the floor in order to get inside, the dog rejects his gesture and climbs into his arms again! Aww! She really missed him a lot!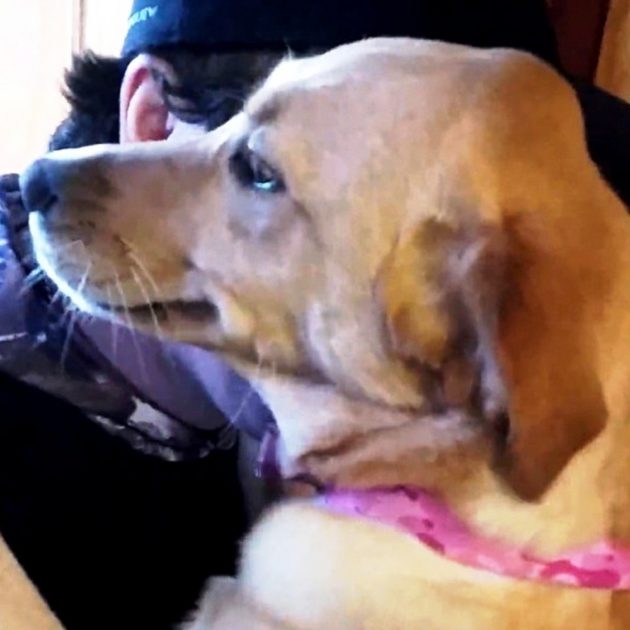 Source: Rumble Viral/Youtube
It's magical to see the sad Sarah transforming into the happiest dog in the world the moment she's reunited with Jason.
Dogs are such big softies and they really feel love and pain just like us! This heartwarming reunion has totally brightened up our day!
Click the video below to watch Jason and Sarah's misty-eyed reunion after 2 months!
Please 'SHARE' to pass on this story to a friend or family member