A woman in the United Kingdom is pleading with the general public to keep an eye out for her beloved Chihuahua who went missing recently in Paignton, southwest England.
Twenty-four-year old Becca Hill says her partner watched in horror as a seagull swooped down to their garden, latched onto the small dog, and carried it away.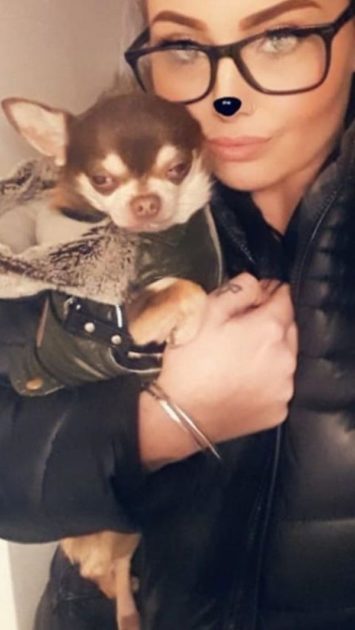 Source: Devon Live
Hill told Devon Live, "My partner was in the garden putting the washing out at the time and suddenly he saw it swoop down. It carried Gizmo a fair way as we couldn't see him anymore. I have no idea if he was dropped or where he is now."
The woman hopes social media will help in getting her pup back safe and sound. Hill is the owner of three Chihuahuas and never imagined this could happen to her.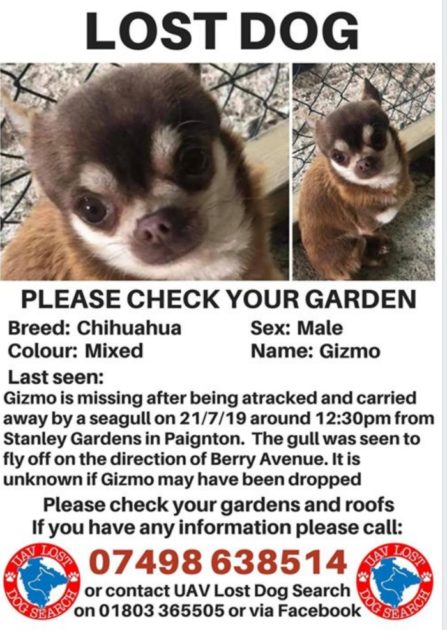 Source: UAV Lost Dog Search & Rescue/Facebook
A lost dog page on Facebook shared the little pooch's image and information. They wrote, "Sadly still missing. Anyone who lives in the surrounding areas in Paignton please can you keep your eyes open. Gardens, rooftops, trees, under hedges etc all need looking at carefully – many thanks."
Anyone in the U.K. with information about poor Gizmo is asked to call UAV Lost Dog Search on +44 (0) 1803 365 505 or Dog Lost on +44 (0) 844 400 3220.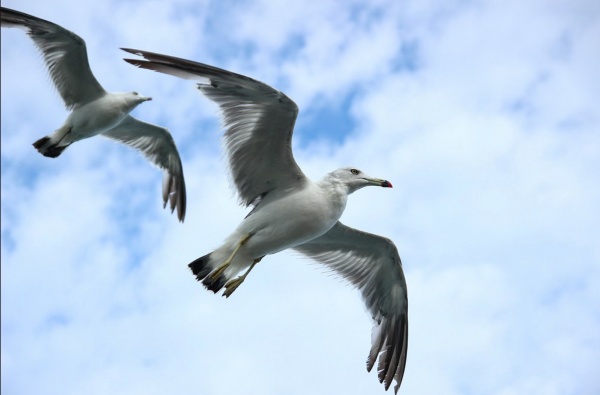 Source: Binaya maharjan/Flickr
Please 'SHARE' to pass on this story to a friend or family member