Hit-and run cases involving wild animals often end very badly. The animals are left untended, and without medical help, they soon succumb to their injuries. This poor deer in the video would also have suffered a sad end had she not been saved by a Good Samaritan.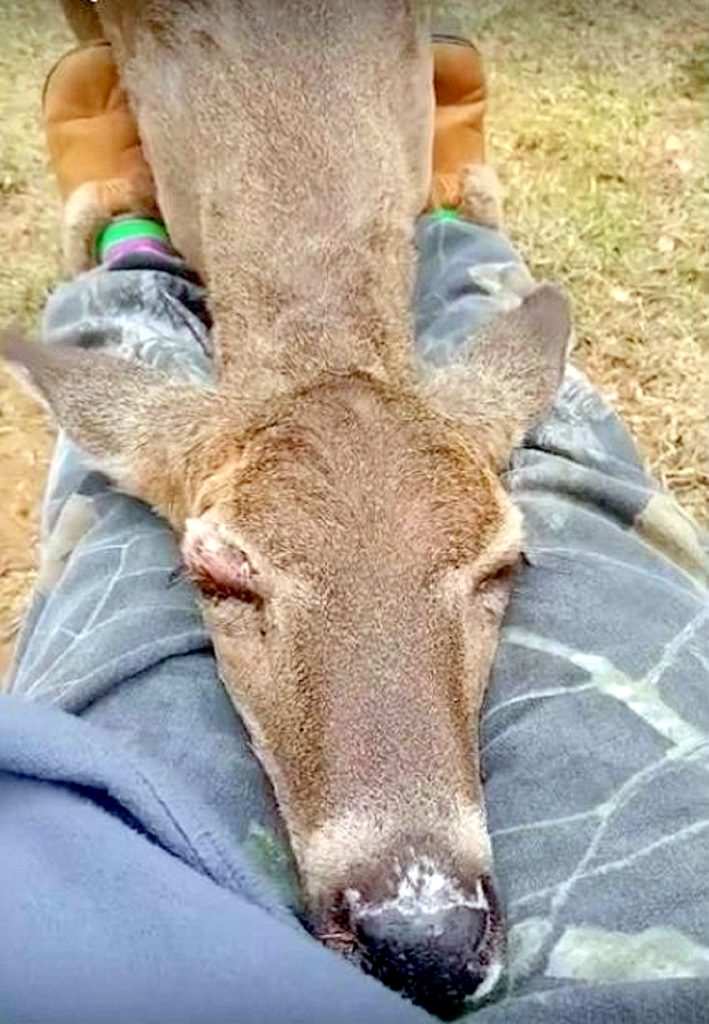 YouTube/Rumble Viral
A woman was out on a drive when she noticed a wild, young doe on the roadside in a dying condition. The doe had been in a car accident and the woman was deeply disturbed at the sight of the helpless animal. So, she decided to take the poor doe to her home in Alabama and rehabilitate her.
The woman was horrified to discover that the doe had been rendered deaf and blind by the accident and was unable to walk. She resolved to help heal the hurt doe by giving all the love and care that she had, and fondly named her Snuggles.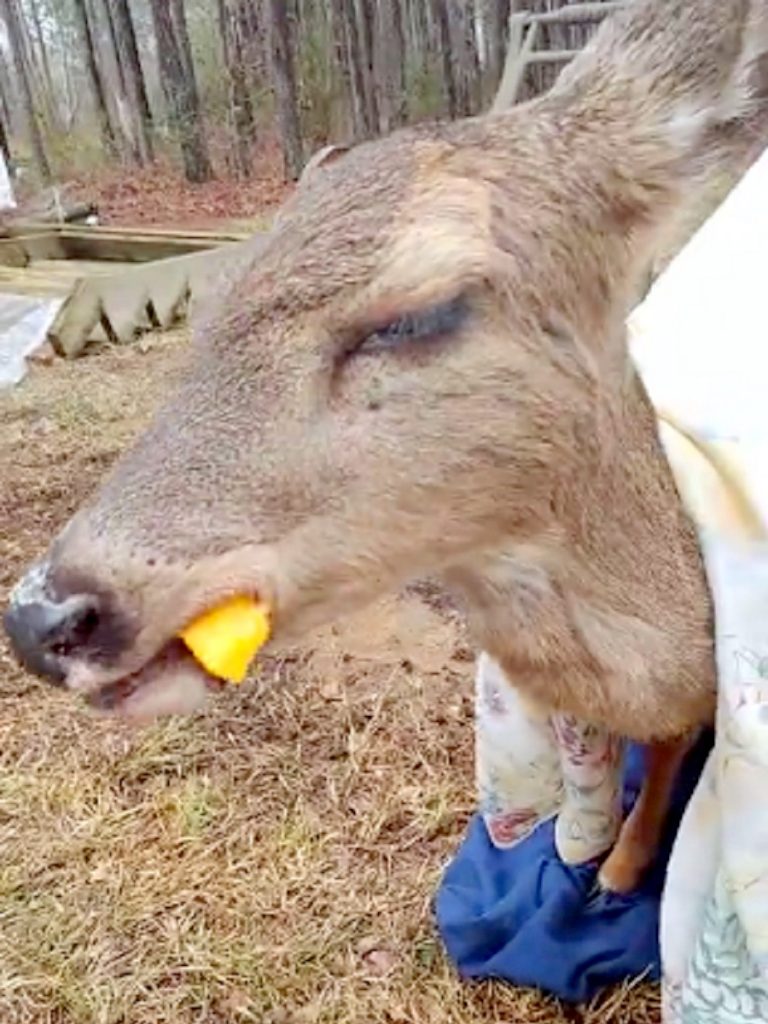 YouTube/Rumble Viral
Her efforts paid off as Snuggles soon showed signs of recovery and she started eating solid food. The woman would hold Snuggles' tail under her neck to help her stand on her own. With further assistance, Snuggles was able to walk a short distance.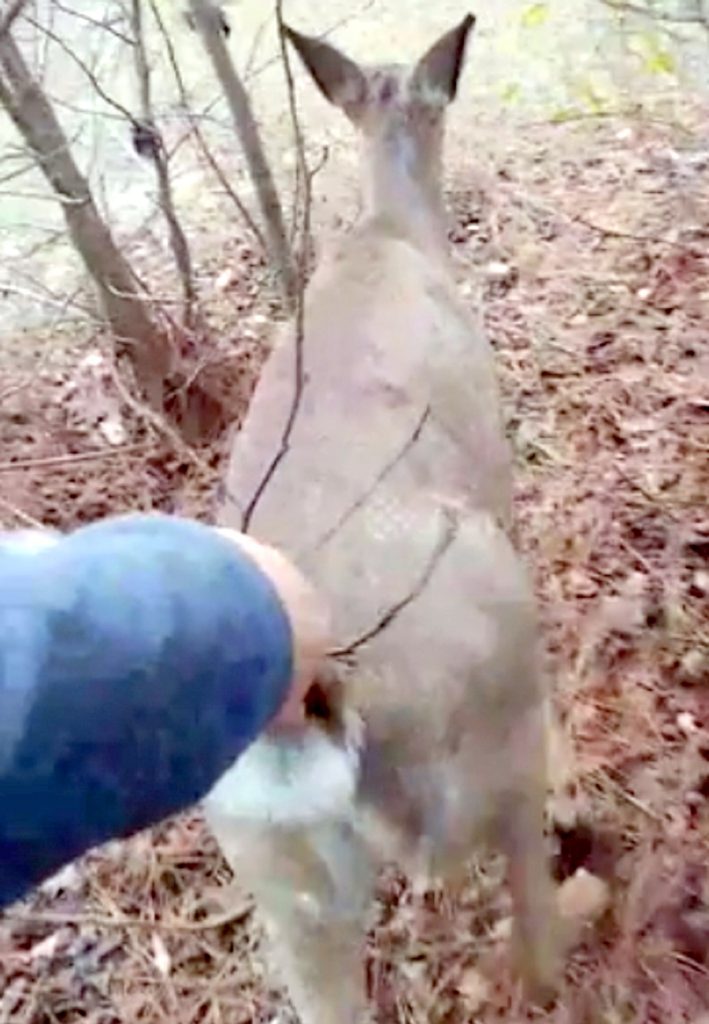 NewsFlare
Snuggles never leaves a chance to show how grateful and loved she feels. She loves to lie and rest idly on her savior's lap, as if she wants to convey the warmest "Thank You" to her. What a beautiful bond to reinstate some faith in humanity!
Check out the video below to watch this adorable pair showering their love for each other!
Please 'SHARE' to pass on this story to a friend or family member