A two-year-old yellow Labrador, named Bella, was found dead Sunday after a weeks-long search when she went missing December 22.
Her owner, Ben Brengle's truck was stolen, with Bella inside, from a Lowe's in North Charleston, South Carolina.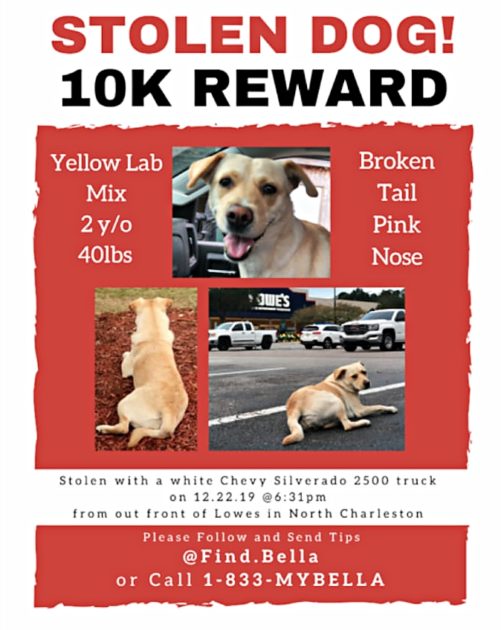 Find Bella of Charleston SC/Facebook
Brengle created a Facebook page, "Find Bella of Charleston, SC," to help find her. He offered a $10,000 reward for the safe return of his beloved pup, along with a $5,000 reward for the identity, arrest and conviction of the person who stole her.
His stolen truck was found, and Richard Rawlings Jr., the man who allegedly stole it, was arrested. But unfortunately, Bella was still missing.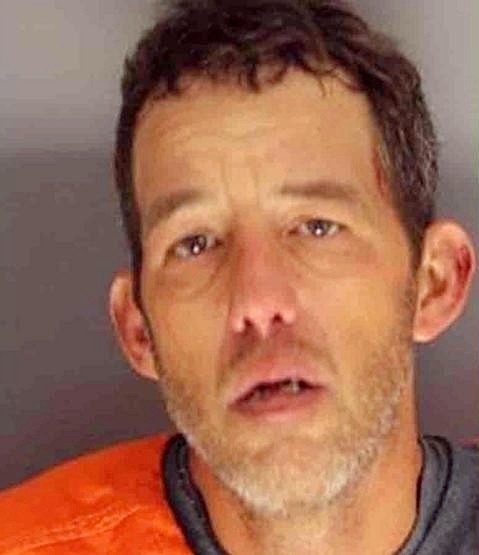 Berkeley County Sheriff's Office via ABC News 4
Sadly, Brengle found Bella's deceased body down an embankment, around two in the morning on Sunday.
"The outreach of love, support, and overall encouragement that we received during this unnecessary tragedy was beyond measure," Brengle posted on Facebook.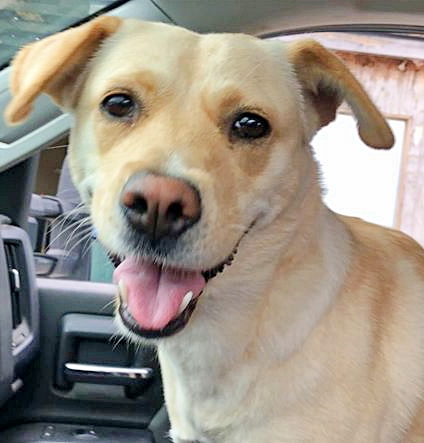 Find Bella of Charleston SC/Facebook
"It not only gave us the motivation we needed to ultimately #findbella, it gave us hope. Hope for a stronger community. Hope for more streamlined, accessible resources. Hope for a better response. Hope for a louder voice. HOPE FOR CHANGE."
"Bella did not leave us in vain," he continued. "While her life was cut inconceivably short and without warrant, she will live on. In our heart, in our memories, and in our legislative system. I can assure you, there will be #norest."
Please 'SHARE' to pass on this story to a friend or family member