As Australia suffers from record-breaking wildfires, animals continue to perish. The number of casualties climbs and as animal lovers, we feel helpless as 'mother nature' fuels her wrath.
We are, however, deeply grateful for all the volunteers that are flying to Australia from around the world to try and help aid in this catastrophe.
The surviving animals are understandably scared and lacking natural resources. For one special guy, rather than wait for aid, he went searching for it himself.
He was thirsty and knew the best way to get a drink wasn't to wait around. Instead, he took matters into his own little hands.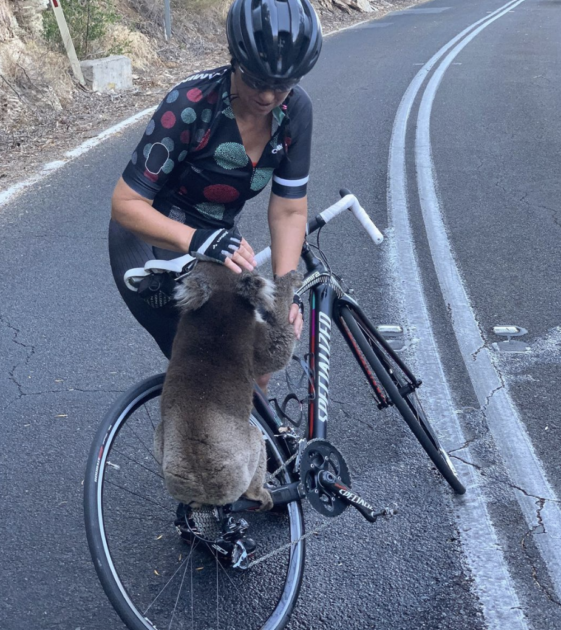 Source: bikebug2019/Instgram
Anna Heusler was riding her bike with a group of friends when they saw a koala in the middle of the road ahead. After stopping to see what the poor guy needed, it was apparent that the koala was waiting for someone to come by.
"[He] walked right up to me as I was descending and climbed up onto my bike," she posted on Instagram. The little one was parched. He desperately needed a drink of water and Heusler was happy to help.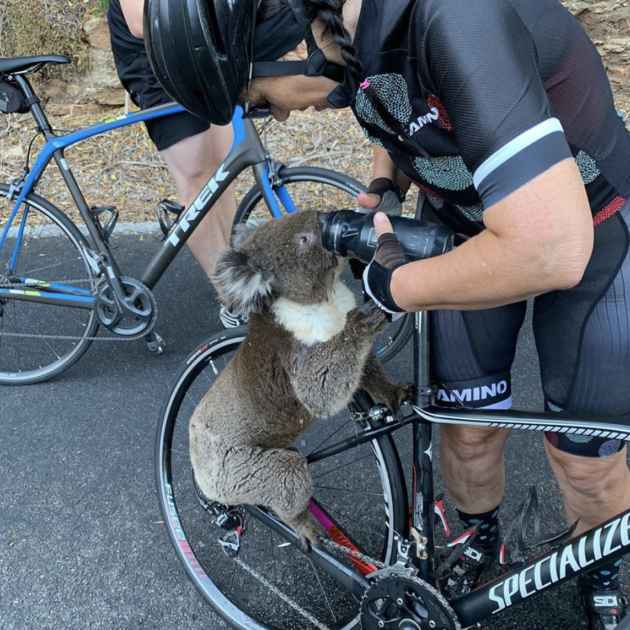 Source: bikebug2019/Instgram
Once the koala took sips from several of the bikers' water bottles, he was content. The little one was then ushered to the side of the road where he could safely go on his way.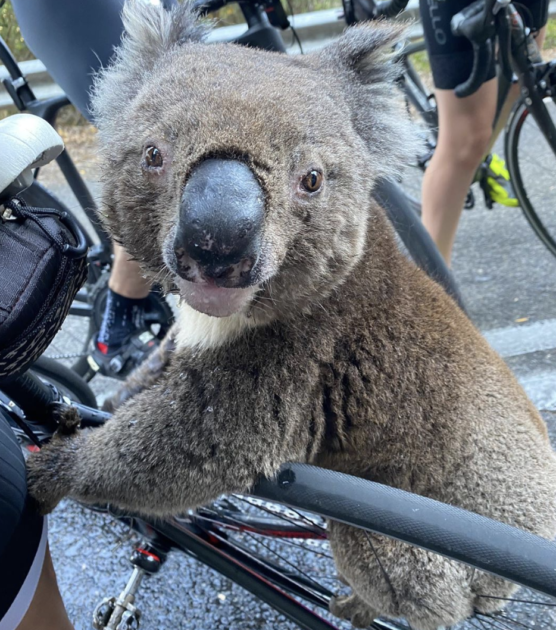 Source: bikebug2019/Instgram
Normally, koalas are shy and keep to themselves but with all that's going on with the wildfires and soaring temperatures, this particular (and savvy) koala was just grateful to see some friendly faces. Thankfully the bikers were there at the right time and he was able to put his trust in the right people.
"It was genuinely the best thing they've witnessed," she wrote. "What a truly wonderful experience." Check the amazing encounter out below. And don't forget to send prayers to Australia!
Please 'SHARE' to pass on this story to a friend or family member