Oregon Humane Society (OHS) has been asking for help regarding an abused Pomeranian named Treasure who was found locked in a filthy crate beside South Hillockburn and Resort Road near Goat Mountain in Estacada.
The emaciated dog's fur was matted, soiled and missing in several places, suggesting severe abuse and neglect.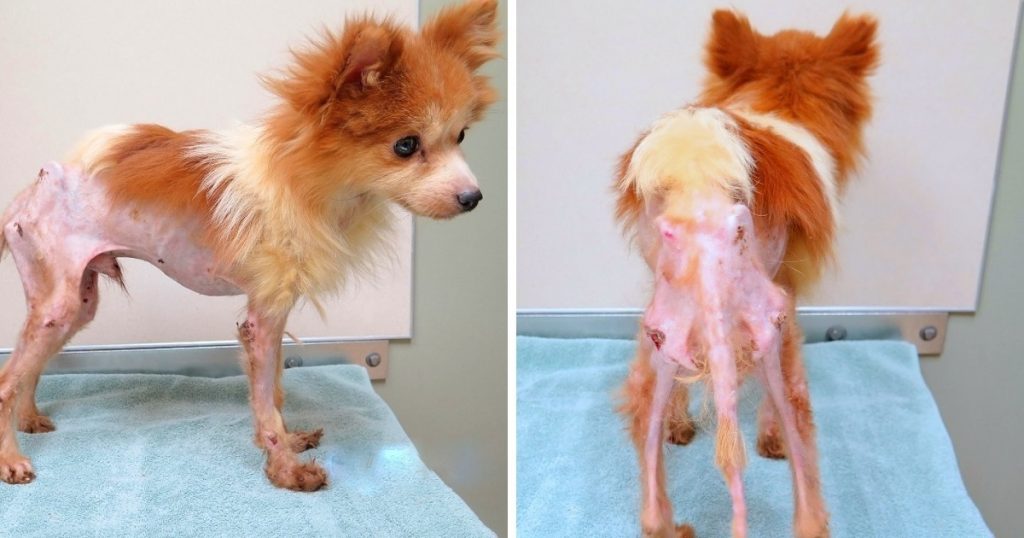 Source: Oregon Humane Society/Facebook
The 3-year-old dog was in a delirious state of mind when found. He was stabilized at DoveLewis and then transferred to OHS. Currently, Treasure is under intensive medical care. His strength and vitality is completely depleted and his tiny body will need a long time to recover.
Meanwhile, OHS members and the cops are searching for the cruel owner who abused and abandoned Treasure so callously. So far, their investigation has been a dead end. So they have turned to the public for help.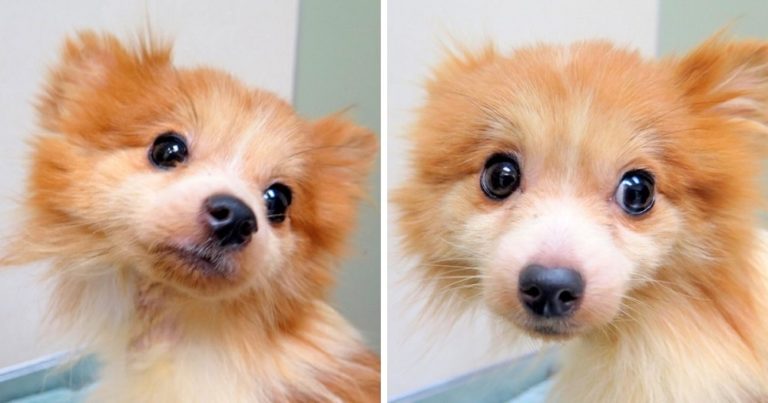 Source: Oregon Humane Society/Facebook
A reward of $500 has been offered to any person who provides useful information in Treasure's case. Tips can be left at (503) 802-6707 or reported via this form. When caught, the culprit will face up to $2,500 as fines and also six months in prison. Let's spread the word and help track Treasure's evil abuser.
Check out the video below to watch Treasure's abusive story and an update on him at the shelter.
Please 'SHARE' to pass on this story to a friend or family member