A truck driver was driving down a New York highway when he witnessed someone throw two Beagle mixes out of the window of their moving car.
The trucker pulled over immediately to help the poor dogs who were left for dead on Interstate 81 near Whitney Point, just north of Binghamton.
State troopers arrived at the scene to help and quickly bandaged the injured dog and splinted his leg. They kept him warm with a blanket and the trucker's sweatshirt while the other dog, who only suffered a few abrasions, munched on some dog biscuits.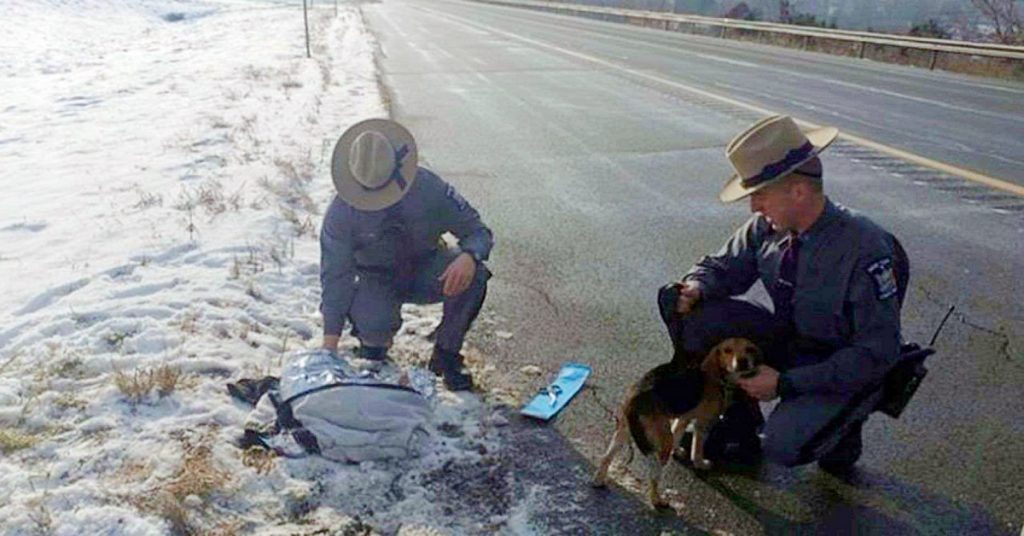 NYS Police
The wounded dog is estimated to be between six to eight years old, while the other dog is about a year old.
The injured dog, whom they named Trooper after the state troopers, was so badly injured that his leg wound up having to be amputated. He also has broken ribs and contusions to his legs and shoulder. The other pup, named Adam after the driver, only suffered a few abrasions.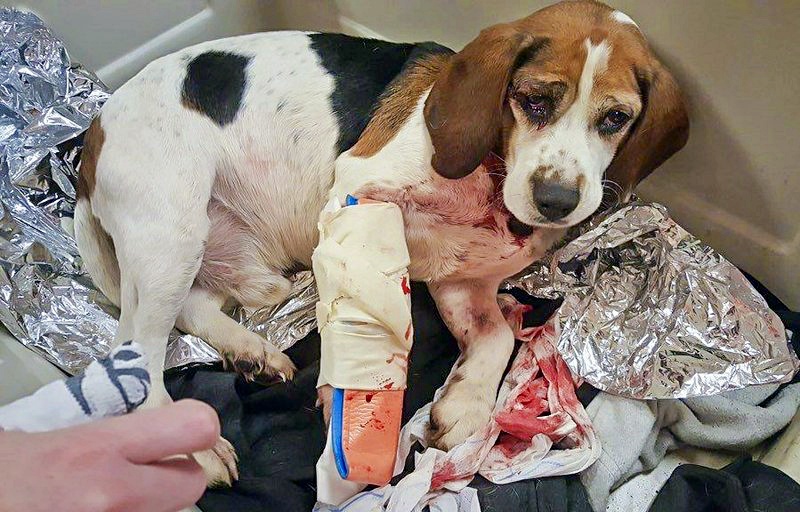 AP
Trooper has a long road ahead of him, but they are hopeful that he will make a full recovery. Both dogs are healing at the Broome County Humane Society.
In the meantime, New York State Police are searching for the cruel person who did this to them. The trucker says the car they were thrown out of was a rusty Dodge Durango that was heading north toward Cortland.
If you have any information, please contact the NYS Police's office in Homer at 607-749-1614.
Please 'SHARE' to pass on this story to a friend or family member