A TSA explosives detection dog named TTirado served dutifully for eight solid years. The very good boy helped keep the United States safe by making sure packages, suitcases, and baggage did not contain dangerous explosives.
Recently, the TSA announced TTirado would be retired and live out his life with his handler, Keith Gray.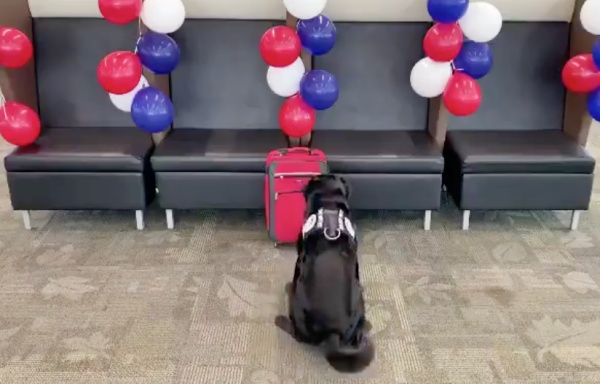 Source: @TSAMedia_MarkH/Twitter
Like any retirement party, balloons and surprises were given to the recipient, who in this case happens to be an extremely talented canine explosive dog.
For his final search and reward, the cameras rolled as TTirado approached a suitcase surrounded by red, white, and blue balloons.
The dog made an active alert by sitting down in front of the suitcase. For his final reward, tennis balls poured down from the sky!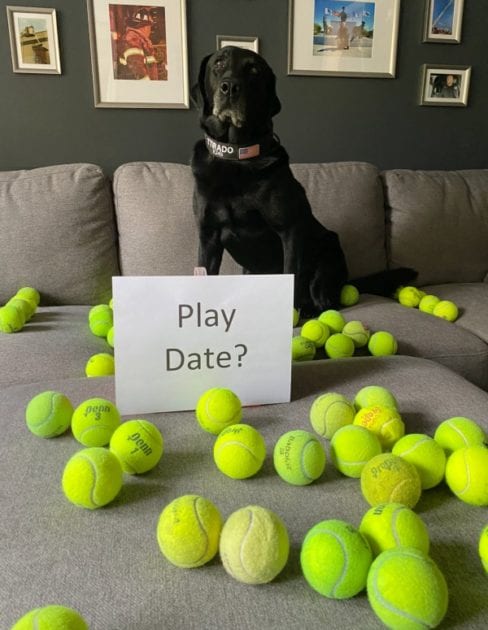 Source: @TSAMedia_MarkH/Twitter
Sweet TTirado never anticipated a shower of tennis balls, but he will have plenty of them on hand for his years in retirement.
Thank you for your service, sweetie. Watch the adorable final detection video below and the tennis ball reward.
H/T: Times Now News
Please 'SHARE' to pass on this story to a friend or family member
After more than 8 years of service @INDairport, @TSA explosive detection canine TTirado has officially retired. He was adopted by his handler Keith Gray and will spend retirement at home with his family. Check out this clip of his final bag search and reward! ❤️❤️❤️ pic.twitter.com/efRwPFrmDi

— Mark Howell (@TSAMedia_MarkH) June 17, 2020