Sandra Webb and her daughter, Tabitha Nicole Webb, are longtime residents of Madison County, Tennessee.
They also have a criminal record including 101 counts of cruelty to animals, which was the largest number of animal cruelty counts at that time in that area.
Sadly, more charges are being filed against the duo after police arrived on their property with a search warrant.
In conjunction with Guardians of Rescue and an animal care group called Stop Online Puppy Mills, 300 dogs were seized from the Webb property, believed to be a puppy mill.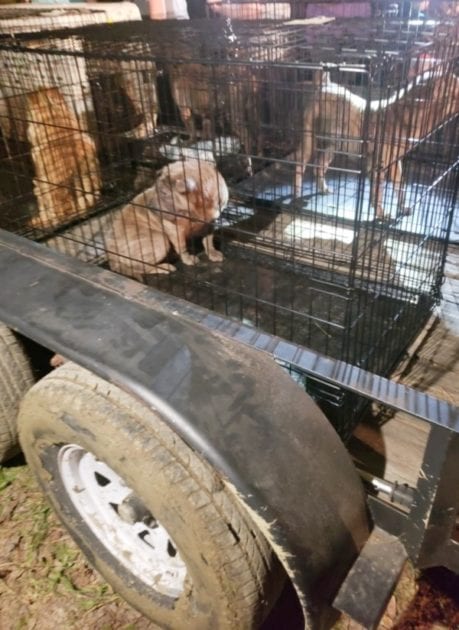 Source: Guardians of Rescue/Facebook
"We knew there were going to be a lot of dogs at the place, but we did not expect the amount of dogs that were there," Kelly Basham, a representative of Guardians of Rescue, stated.
Ths search took place after years of complaints involving the sale of mistreated dogs. It took 30 hours to work the property and remove all the animals.
Thanks to a triage-type system in place, Basham reported things moved quickly.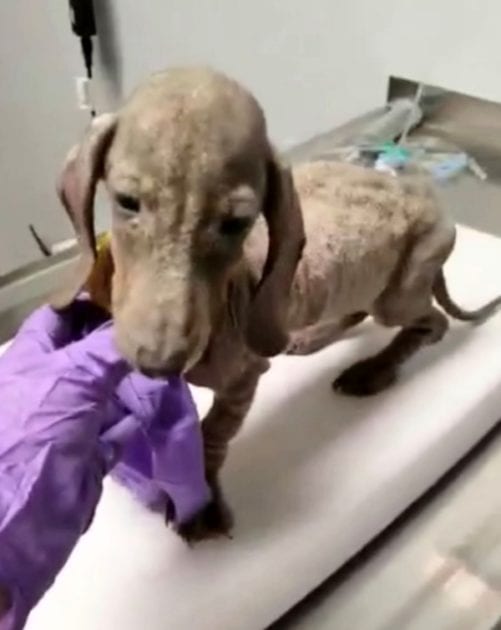 Source: Guardians of Rescue/Facebook
Basham told reporters, "There were many dogs that were emaciated, eye and ear infections, teeth rotting out of their heads, many females that were pregnant and some that were giving birth as we brought them to triage."
Some of the dogs were standing in feces and urine up to their ankles.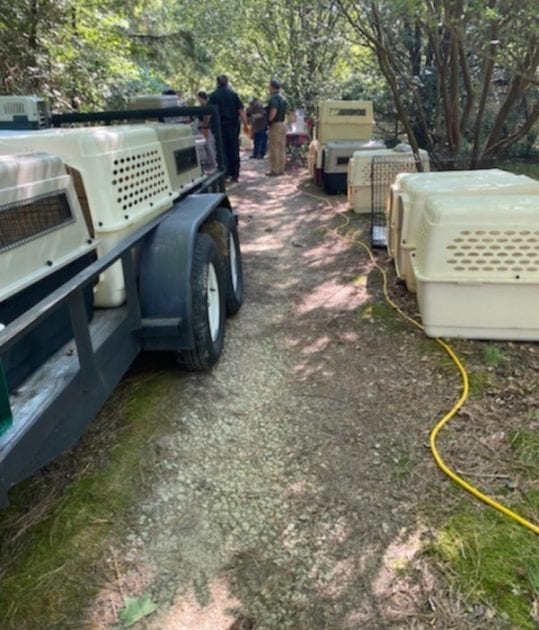 Source: Guardians of Rescue/Facebook
The breeds included Dachshunds, Weimaraners, Doberman Pinchers, and Shar-Peis. Many are in critical condition and remain at vet hospitals while others had to be euthanized.
Although charges have not been filed as of this writing, officials are working with the district attorney and others to ascertain the appropriate charges.
H/T: Jackson Sun
Please 'SHARE' to pass on this story to a friend or family member