A 92-year-old widow who lived all alone since her husband's death in 1990 was about to get the surprise of a lifetime. The Mount Vernon, Washington, senior citizen also lost her elderly dog, Blizzard, so she really needed some comfort and companionship.
One day, the woman, Sally Rewehooeern, went to her front door and discovered a 15-week-old St. Bernard puppy named Brody waiting for her. She instantly fell in love and lit up like a lightbulb.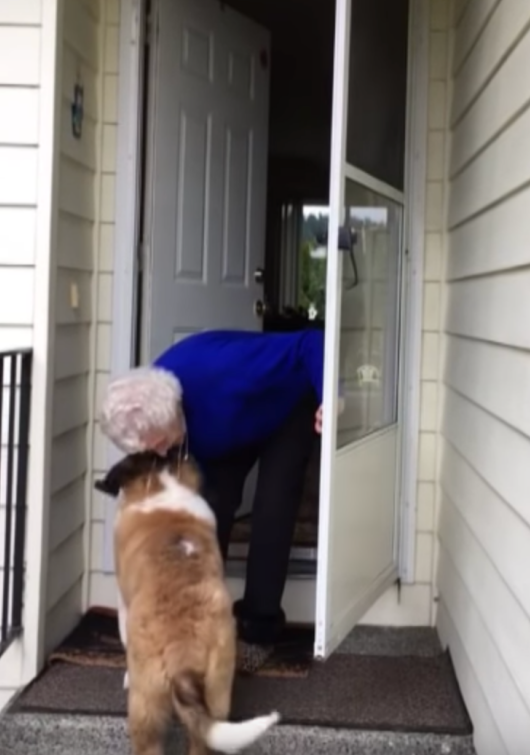 Source: YouTube
Brody actually belonged to neighbors down the street from Sally, and he went wandering to visit the sweet woman. Brody's owners were happy to allow their new pup to visit the woman and provide her with smiles and company.
The adorable dog loves to follow Sally around the neighborhood, hop into her car, and stop by for conversations and tummy rubs.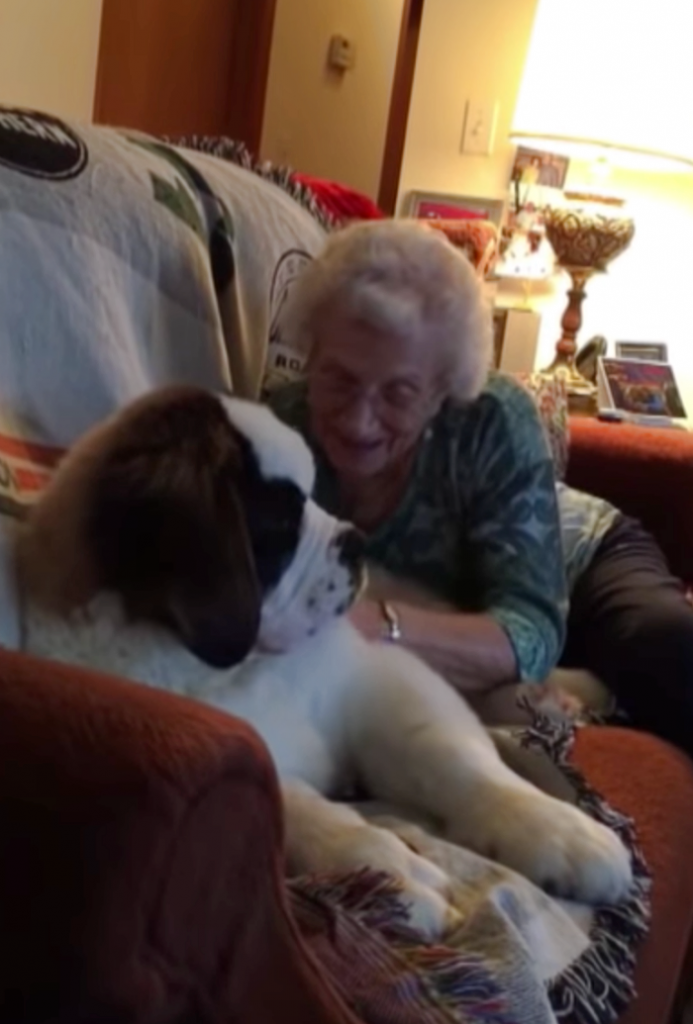 Source: YouTube
Since Sally grew up in Holland, she was surrounded by dogs on a farm. Brody sparked her spirits and she is more active than ever.
Please 'SHARE' to pass on this story to a friend or family member