They tried dragging the two dogs, but they wouldn't move..
In Houston, Texas, a woman named Ann Flores was visiting the Harris County Animal Shelter with a friend when she witnessed a shocking scene. A woman was seen dragging a dog into the direction of the shelter but the scared dog refused to walk.
Instead, he tried to lie on his back, seemingly trying to tell his owner not to bring him there. Another woman, perhaps a family member or a friend, was also seen doing the same thing to another dog. The two dogs refused to move, which caused the two women to laugh at their behavior.
Their laughter enraged Flores, as it was obvious that the two women did not care about the dogs. In the end, the two women were forced to pick up the two dogs and carried them into the shelter.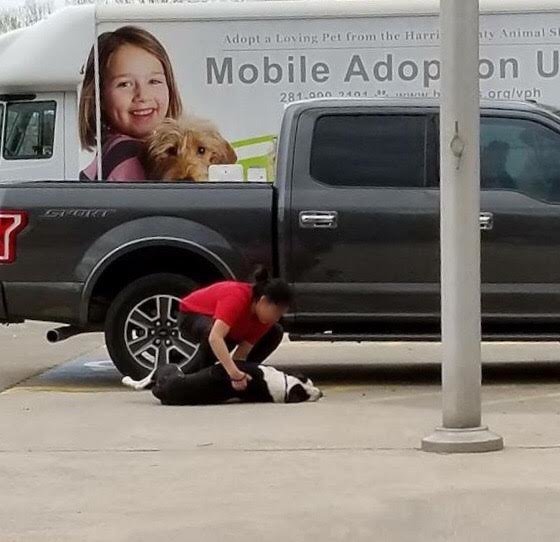 Flores quickly took a few photos and videos of the scene she had witnessed and sent them to a local rescue group called Harris County Animal Volunteers. The rescue group named the two dogs Truman and Mandi and posted up a video of them to seek help from the public.
Not long after, Cypress Lucky Mutt Rescue pitched in to help the dogs but they would need to find foster homes for them before they could leave.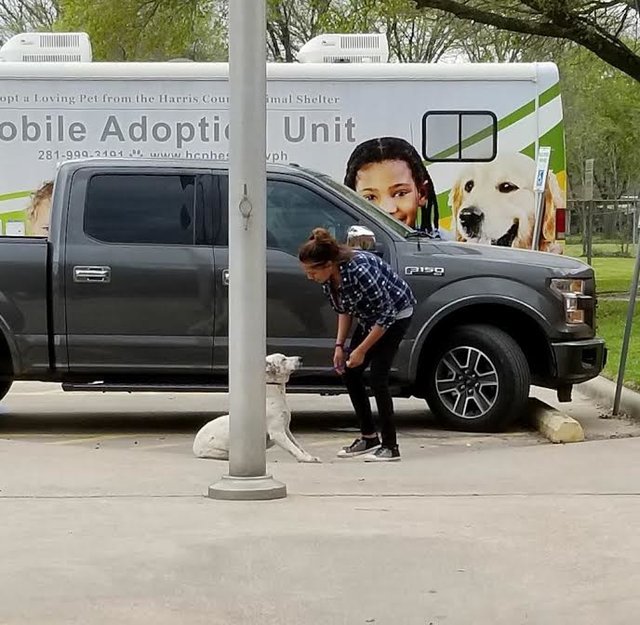 Truman was scheduled to be euthanized on Monday, while Mandi was scheduled for the day after her brother as the shelter was already overcrowded. Thankfully, Cypress Lucky Mutt Rescue managed to find suitable foster homes for the dogs on time.
Truman was placed under the care of Christina Caballero, who owns another dog and three cats. The director of Grace Mercy Love German Shepherd Rescue, Kellie Donoghue, helped to pick him up on Monday.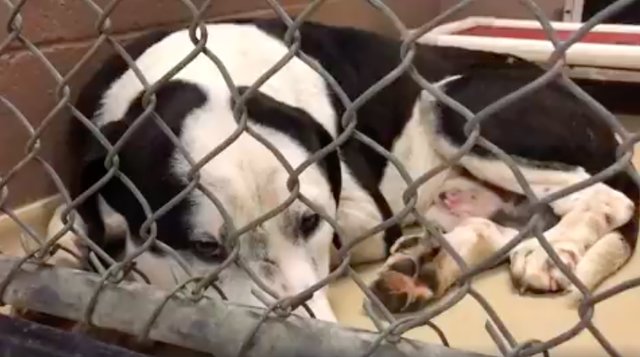 Donoghue arrived at Truman's kennel, but he immediately laid down and refused to move. Even though Truman was obviously scared, he never stopped wagging his tail.
To get him to the car, the shelter staff had to carry Truman out of the shelter. While on the way back home, Truman started to warm up to Donoghue and eventually falling asleep on the backseat of the car.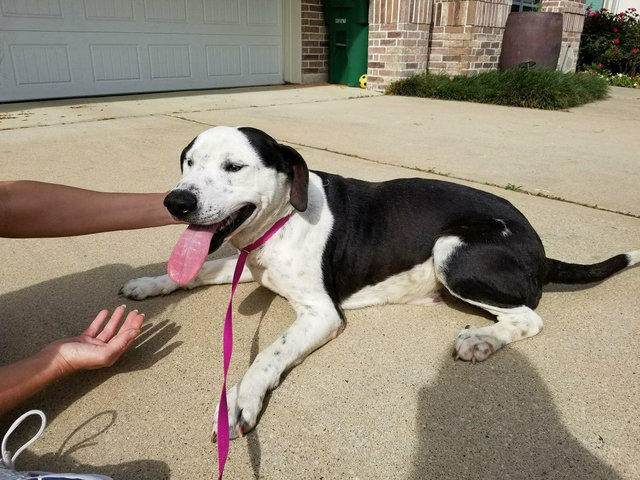 Mandi also left the shelter, just a day after her brother did. She was placed under the care of Jackie Duncan and was unfortunately in a worse condition than Truman. Both dogs were heartworm-positive, but Mandi also suffered from mange and swollen eyes.
Like her brother, Mandi was also timid and unsure of being inside a house. Both dogs are currently doing well with their respective fosters and would be up for adoption once they are healthy enough.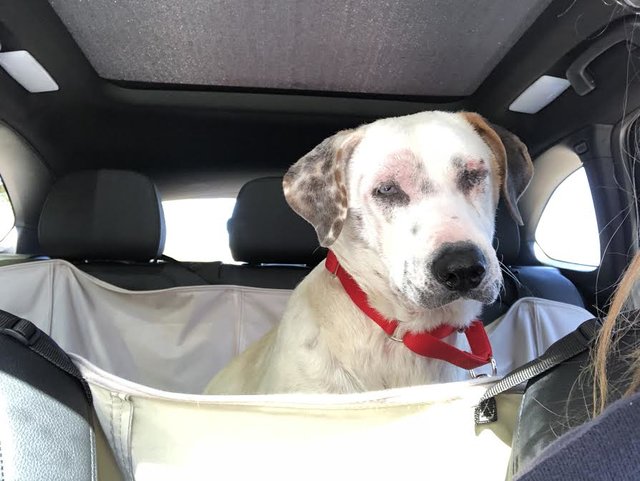 Think your friends would be interested? Share this story!