A nerve-racking video showing an aggressive Siberian tiger's attack on a little boy has been doing the rounds online.
This incident happened in Dublin Zoo, where many visitors witnessed the tiger lunging violently at a 7-year-old boy named Sean Costelloe through the protective glass.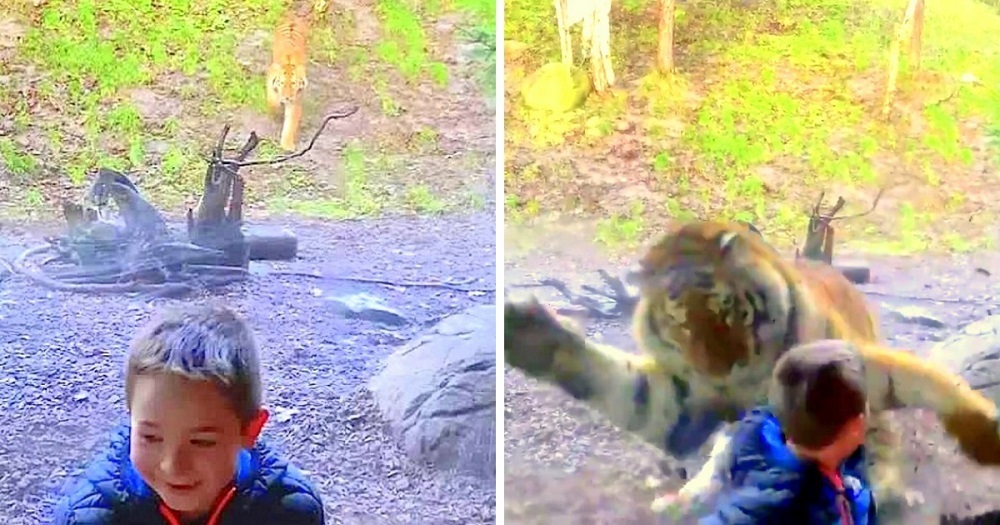 Source: @r0bc/Twitter
Rob Costelloe, Sean's dad, was filming his son in front of the tiger exhibit when the ferocious beast started approaching the boy in full "stalking" mode.
Whenever Sean glanced at the tiger, the tiger would freeze and wait for him to turn his back.
Soon, the tiger found his chance and leaped toward Sean with all his power. The protective glass stopped the tiger from harming Sean, but the frustrated feline kept pawing at the glass in hopes of breaking it.
Hi Rob. Would we be able to use this video on the RTÉ News social platforms, with credit to you?

— RTÉ News (@rtenews) December 23, 2019
After Sean's dramatic encounter went viral, another family also came forward with a similar incident that happened with the same tiger on the same day!
In this family's case, the tiger had used the same predatory stalking technique to "attack" their daughter and 2 nephews!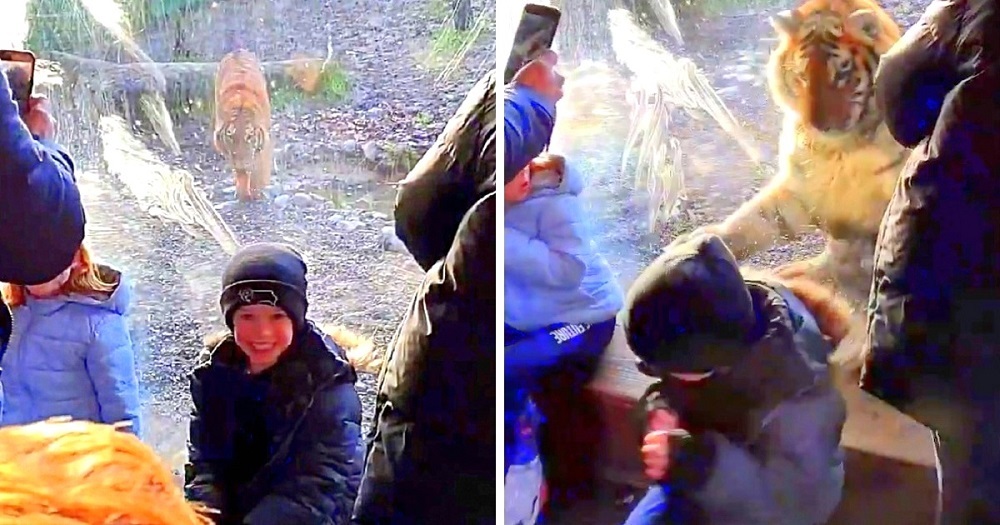 Source: @pmmartialarts/Twitter
While these incidents have been a close call for the families, activists are calling it a cruel outcome of holding wild animals in captivity.
Authorities have asked people to be watchful of their kids while visiting zoos.
This should serve as a warning to never let your guard down while visiting zoos and ALWAYS follow the safety rules. Spread the word!
Click the video below to watch the bone-chilling encounter between Sean and the tiger!
Please 'SHARE' to pass on this story to a friend or family member