<!– 336×280 ad unit –>
12. Pumpkin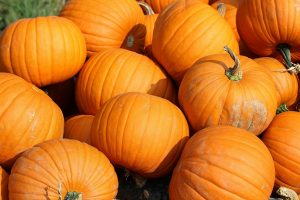 Cooked pumpkin is a great source of fibre and beta carotene for your dog. It also helps a dog's gut and GI tract stay healthy. Not only does it help with diarrhea it helps with constipation too.
So adding a spoonful of canned pumpkin to a dog's meals or adding it to a dog biscuit recipe will help keep your dog "regular" with his/her potty breaks.
Of course there are lots of other fruits and vegetables dogs love to eat, so feel free to experiment with other foods but please make sure they're not harmful or toxic first! Check out this important list of fruits and vegetables that are toxic to dogs and check with your veterinarian if you are in doubt!
Share this list with your dog-loving family and friends!
RELATED:
12 Human Foods That Could Kill Your Dog
10 Healthiest 'People Foods' You Should Be Feeding Your Dog
Company Researches 2,200 Dog Food Formulas And Finds ONLY 119 To Be Satisfactory
10 Fruits & Vegetables That Could Kill Your Dog
10 Things You Should Never, Ever Do To Your Dog