<!– 336×280 ad unit –>
Imagine never having a family or a place to call home for your entire life, and then all of a sudden you get placed into a real house with people who absolutely adore you.
While it'd be an amazing feeling, it may be confusing at first and take a while for you to get used to.
Since you've never been in a home, you wouldn't necessarily know how to use things that many other people take for granted.
For example, something as simple as a bed may overwhelm you and you might not even know how to sleep in it at first.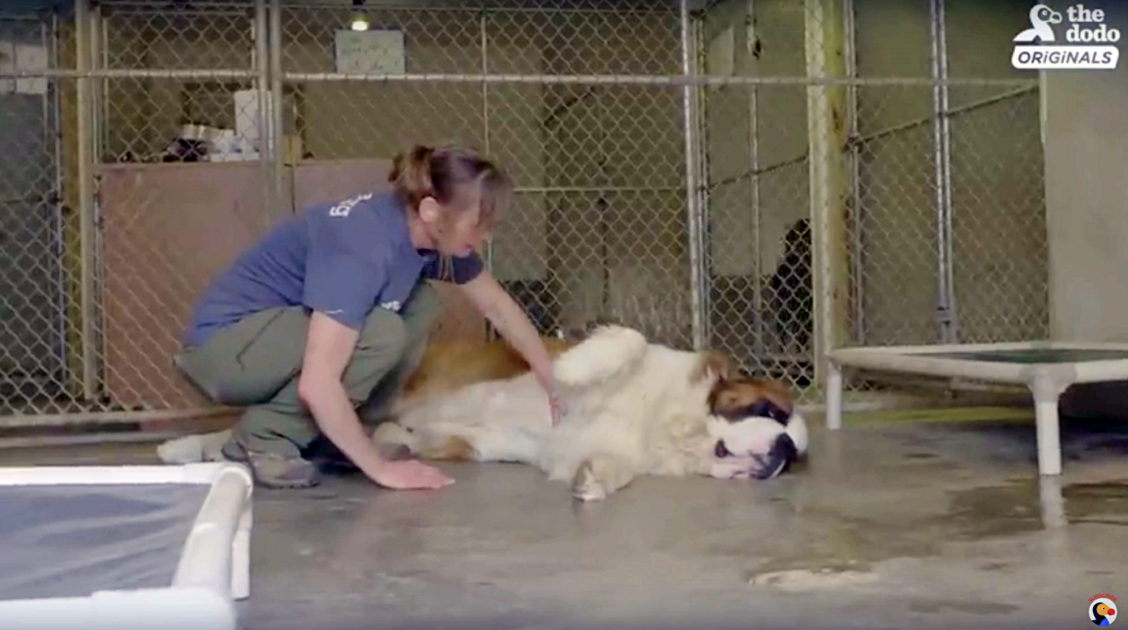 Youtube/TheDodo
That's what life has been like for this 2.5-year-old, 130-pound St. Bernard named Cosmo. He has just gotten his first home ever, and he is still learning how to simply be a pet dog.
He is wary of stairs since he has never climbed them before, and he still crams himself into small spaces because he isn't used to have unlimited space for his big body.
He doesn't even quite understand what treats are yet and spits them out when they're given to him.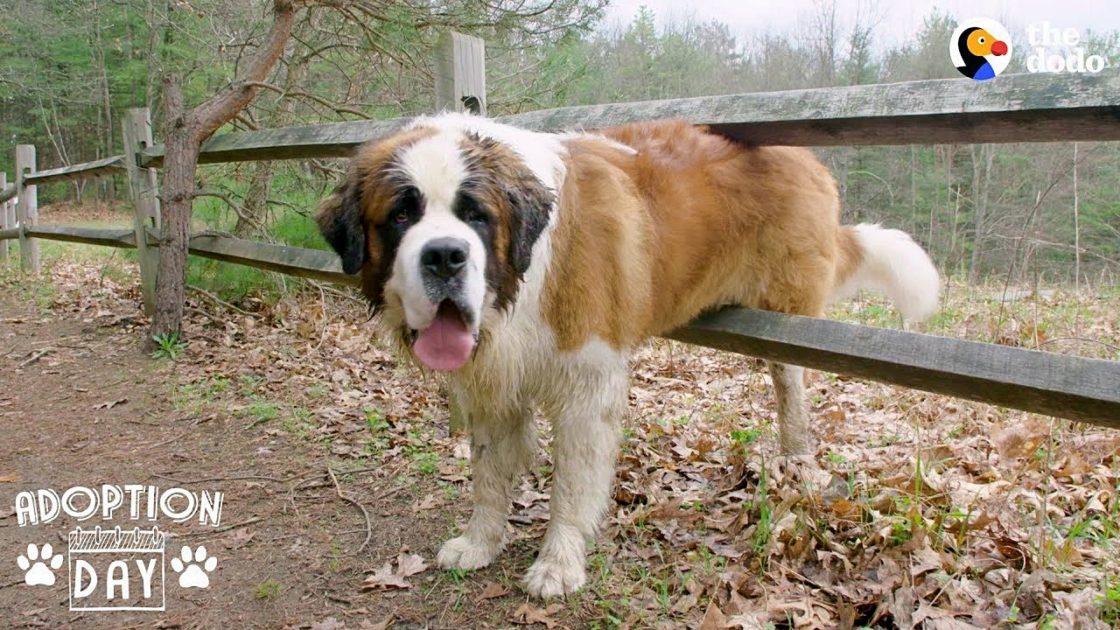 Youtube/TheDodo
He was surrendered to Hearts United for Animals, a no-kill shelter in Auburn, Nebraska, by a breeder for reasons unknown.
A woman named Jayne wound up adopting him after she flew to Nebraska and rented a car to drive back home to New York with him.
She and her husband saw Cosmo's pictures on the shelter's website, and fell in love with him at first glance.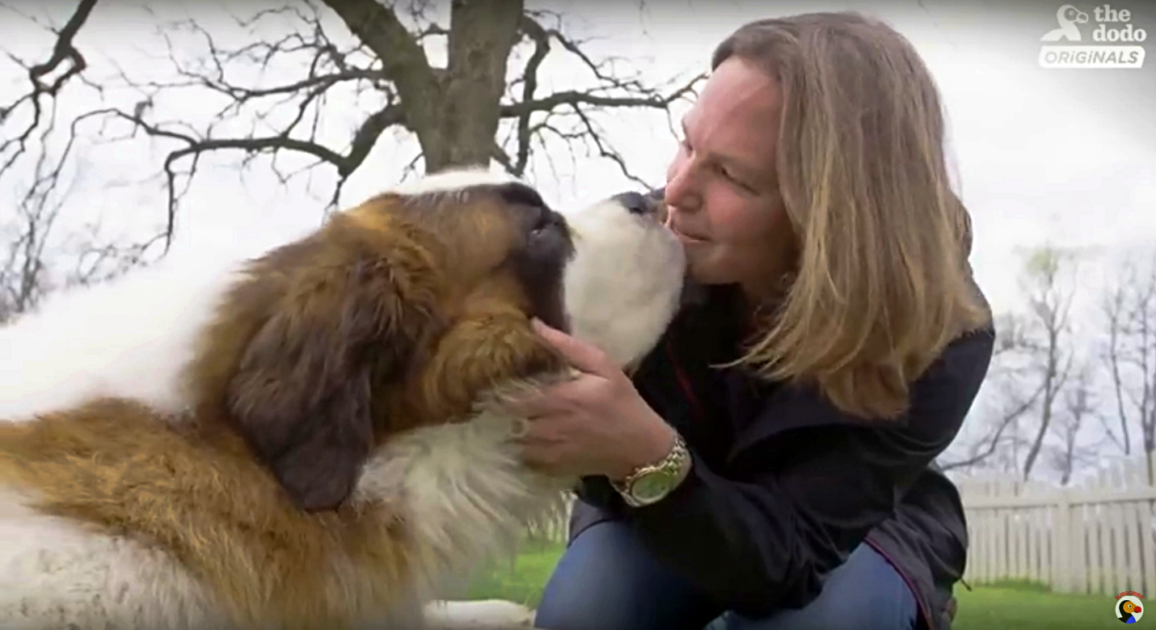 Youtube/TheDodo
When Cosmo met Jayne for the first time, he laid there wagging his tail and rolled on his side for some belly rubs.
Cosmo is such a sweet, well-behaved gentle giant, and seeing him leave the shelter brought tears to the staff's eyes.
He would surely be missed, but they were overjoyed that he was finally going to his forever home.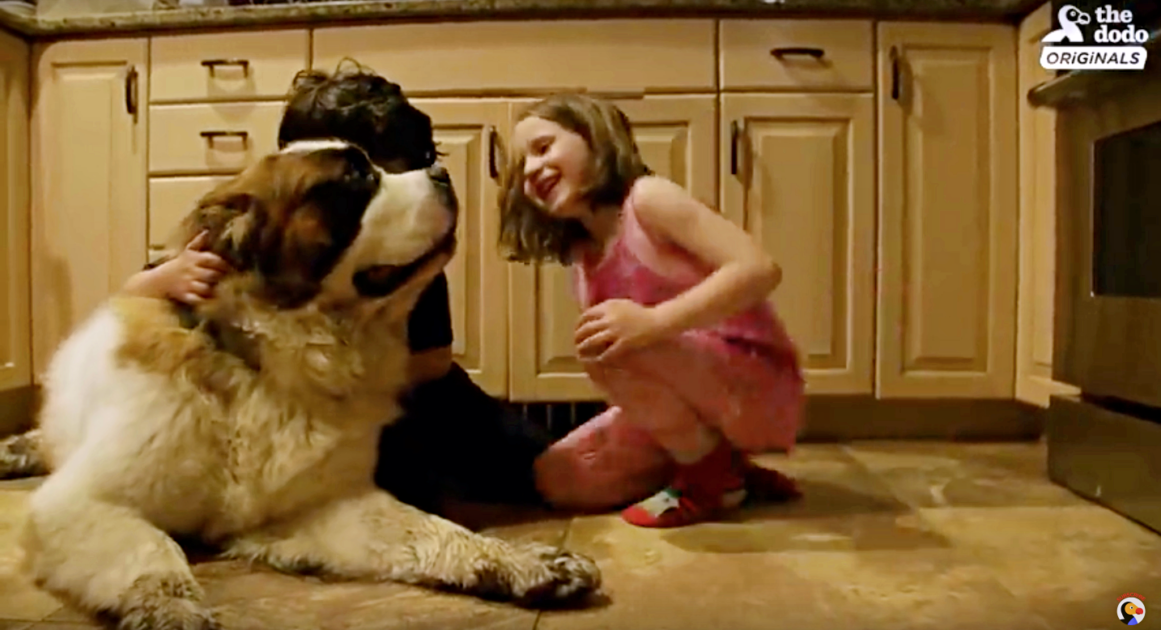 Youtube/TheDodo
Watch his journey into his new home in the video below, where he will meet his new family for the first time!
Please 'SHARE' to pass on this story to a friend or family member