<!– 336×280 ad unit –>
Aaron Kinsel was out on a run recently in a Colerain Township garbage truck. As the Cincinnati, Ohio man drove his vehicle in the city, he suddenly noticed a backpack on the side of the road that was moving.
He went to get a closer look at the backpack and noticed that it was moving. As he picked up the backpack, he found a scared 10-week-old discarded puppy inside.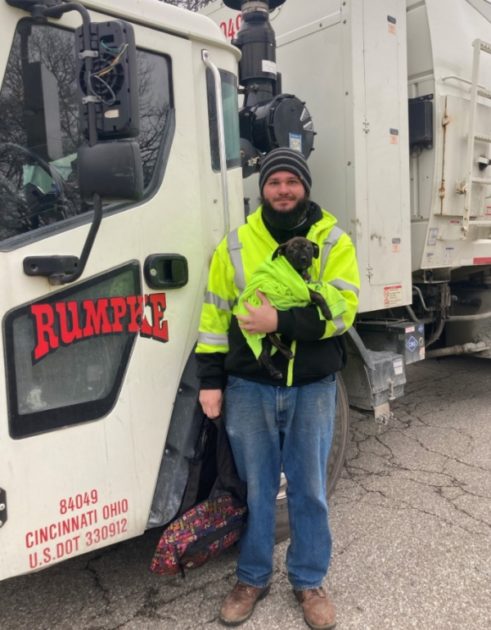 Source: Rumpke Waste & Recycling/Facebook
The pup, a female Boxer mix, was dehydrated, had a broken leg, and was very scared. Someone obviously abandoned her and tossed her away like a piece of trash.
Thanks to Aaron and his eagle eyes, things were about to change for the pup, whom he named Tipper. Aaron works for Rumpke Waste & Recycling, and a member of their safety team arrived on the scene and took Tipper to a local veterinarian.
Her story made international headlines, and the happy news is Tipper had surgery and is recovering at the veterinarian's office as of this writing.
One of her rear legs had to be amputated because it was broken in two spots. In the meantime, Aaron decided he and his family would adopt Tipper and give her a forever, loving home.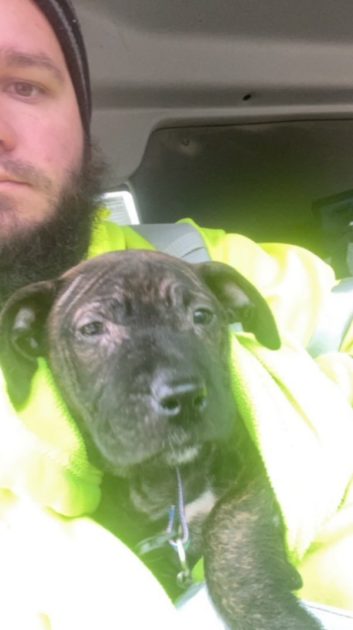 Source: Rumpke Waste & Recycling/Facebook
"For their safety, as well as for the safety of our customers, Rumpke drivers are trained to remain observant. We do our best to take care of our communities and always do the right thing," stated Kendra Catherman, Cincinnati safety manager at Rumpke. "We are very proud of Aaron and delighted to make Tipper an honorary member of our Rumpke team."
Congratulations and thank you for stepping up to save this sweet furbaby in need, Aaron!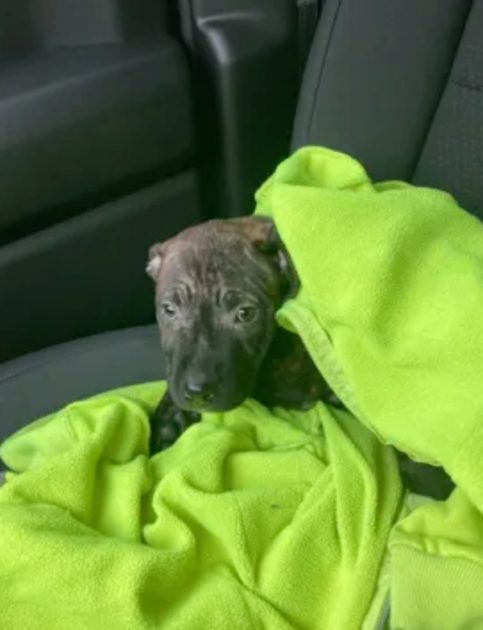 Source: Rumpke Waste & Recycling/Facebook
H/T: WCMH, Cincinnati.com
Please 'SHARE' to pass on this story to a friend or family member