<!– 336×280 ad unit –>
She was too frightened to come out at first..
This is the story of Amelia, a sweet-natured and gentle Senior German Shepherd who had somehow ended up getting abandoned by her former owner right on the streets of Los Angeles – and it had left her incredibly scared and confused of her surroundings. She was an 7-year-old German shepherd who did not have the luxury of living in a quiet place for the rest of her golden years but was forced to wander the streets and hide under cars for safety and self-protection.
Hope for Paws received a phone call to help poor Amelia, and immediately drove down to where she was. Her rescuers did not want the senior dog to linger on the streets any longer – she needed a home. When they got there, they found her cowering under a car and she was too afraid to even come out.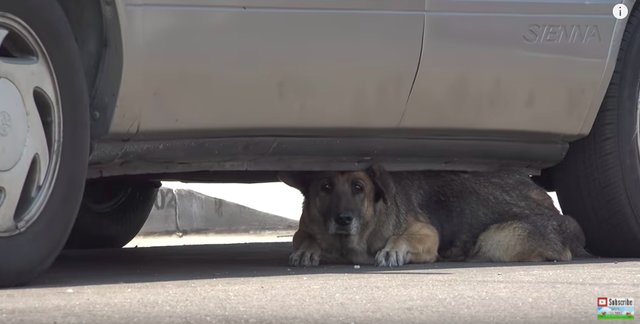 One of the rescuers named Lisa Arturo started tearing up bits of cheeseburgers she had on hand and tossed those towards Amelia. Hungry and realizing that food was available, she inched her way out from under the car slowly and ate everything left on the 'cheeseburger trail'.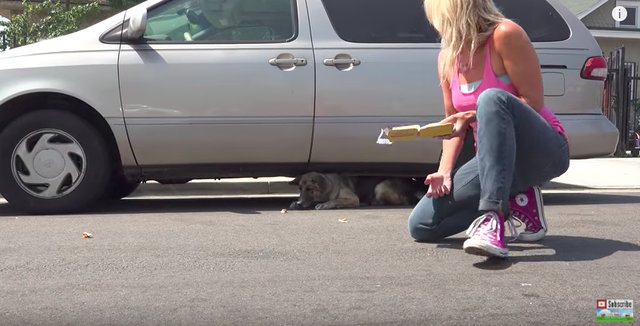 Arturo stood up and began luring Amelia into a nearby yard secured with a gate. Once Amelia was safely inside the yard, Eldad Hagar, who was the founder of Hope for Paws, shut the gate so that Amelia would not run away. After earning the dog's trust with food, Amelia had a leash gently slipped on her.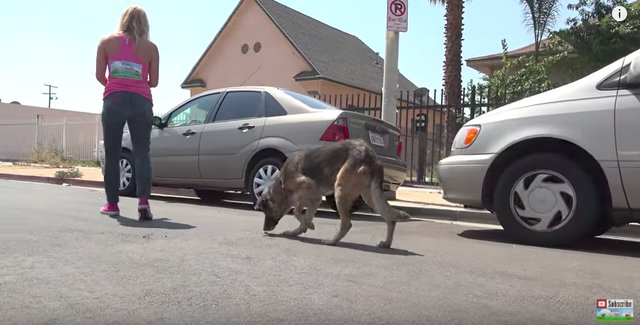 Since Amelia was a little reluctant to climb into their car, she had to be reassured well before Hagar gently and slowly helped her in.  Once inside, Amelia completely relaxes. She went through a health check-up at the vet's before en route to her foster home with the help of LA Animal Rescue. Amelia now has lots of room to play, fellow canine friends to socialize with as well as plenty of love and care.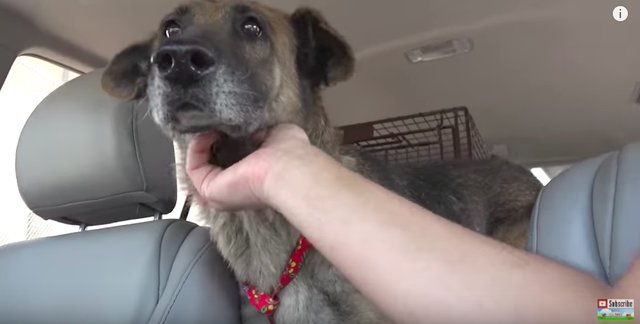 Amelia is great with other dogs and animals despite her age. She is also a very people-loving dog, eager for gentle pets and lots of attention. For people who are interested in adopting Amelia, please contact LA Animal Rescue directly to do so – help her find a home today!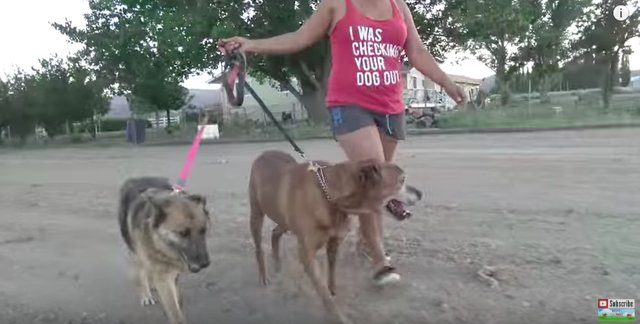 Watch the whole rescue in the video below! …and SHARE this with your friends and family!