<!– 336×280 ad unit –>
Our hearts continue to be with the people of Ukraine as they face an escalating military invasion by Russian forces. More than one million refugees have fled the country during the conflict.
But many people have stayed — and many animals, too, are left in the war-torn nation. Evacuating animals across the border can be a challenge, so many of these creatures have been left in dangerous territory.
But thankfully, one group of animals from a rescue shelter have made it to safety, fleeing to Poland after their area came under heavy attack.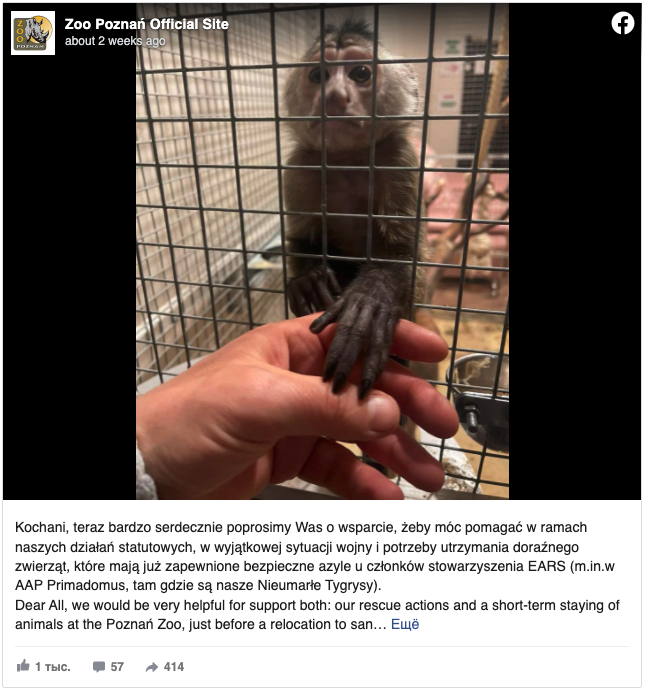 As warfare escalated in the Ukrainian capital of Kyiv, Natalia Popova, who runs a rescue sanctuary in the city, had to make a difficult, last-minute decision to evacuate the animals.
As Kyiv fell under heavy fire from Russian forces, she realized it was life or death: according to The Independent, she feared her beloved animals would "either die from bombs or starvation" if left in the capital.
It was no easy task: it's always a challenge to evacuate animals across the border and find a proper sanctuary for them, and Popova's animals included six lions and six tigers.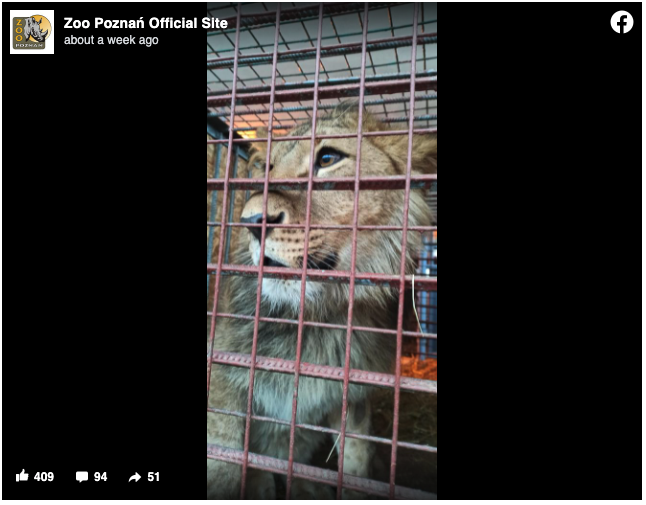 Thankfully, she found an arrangement: the Poznan Zoo, in western Poland, agreed to take the animals in.
The animals were driven out of Kyiv, but a dangerous path lay before them: the rescuers had to navigate streets that had been bombed by recent attacks.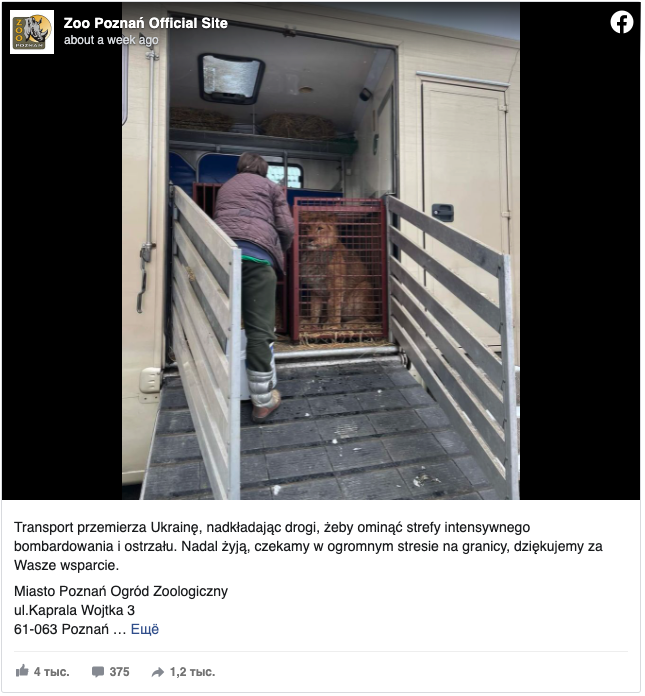 "They had to go a long way around to avoid Zhytomyr and other bombardment zones," Poznan zoo spokesperson Malgorzata Chodyla told Reuters.
"They had to turn back many times, because all the roads were blown up, full of holes, impossible to pass with such cargo, which is why it took so long,"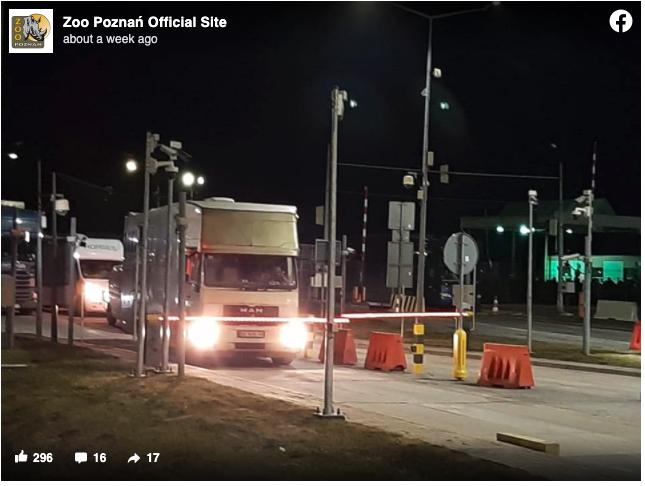 Despite all the challenges, the animals made it to Poland, where they will now be safe from the destruction. "Here they are, and we just can't believe it," Chodyla said.
According to the Poznan Zoo's Facebook page, all the animals made it there alive and well.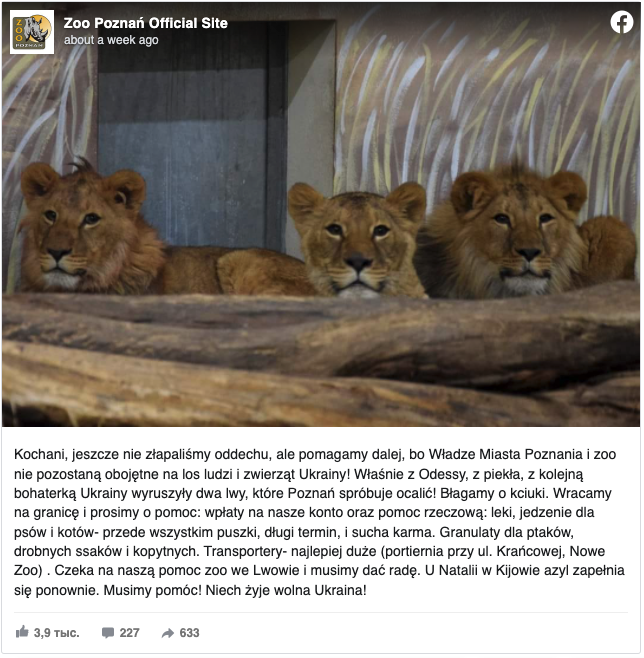 "Six lions, six tigers, lyakon, two caracals miraculously survived transport through the region ravaged by war and fire," they wrote, saying the animals were "a symbol of saving lives, whose value is enormous, especially when in Ukraine we witness war crimes committed against people and animals."
The zoo says the animals are "dealing with the trauma of war" in their own ways, some by resting and some by "checking the durability of the beds and toys." It might be an adjustment for these poor animals, but it's good to know they're all in safe hands and free from warfare.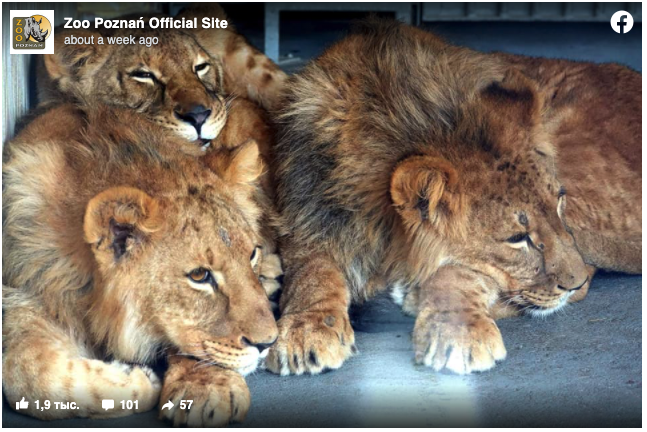 Not all animals in Ukraine have been evacuated, however. The animals of the Kyiv Zoo are still in the war-torn capital — they're receiving round-the-clock care from staff employees who stayed behind, but are reportedly terrified of the bombs and sirens outside.
We can only hope the fighting will end soon, and the people (and animals) of Ukraine will be able to live again in peace.
We are glad to hear these animals have made it to their sanctuary safe and sound. Thank you to everyone who helped get them out of danger.
Share this story to spread the word about the inspiring work animal lovers are doing in Ukraine.