<!– 336×280 ad unit –>
When it's dinner time and babies are hungry, they can put up quite a fuss. The same holds true in the animal kingdom.
We've discovered the most adorable baby otters who want their morning meal. They are so happy to get their food, their reaction will warm your heart.
The duo of otters sadly lost their mother in a tragic accident. A kind man rescued them and he brought them home to give them food. Until they move back to the wild, he plans to care for them.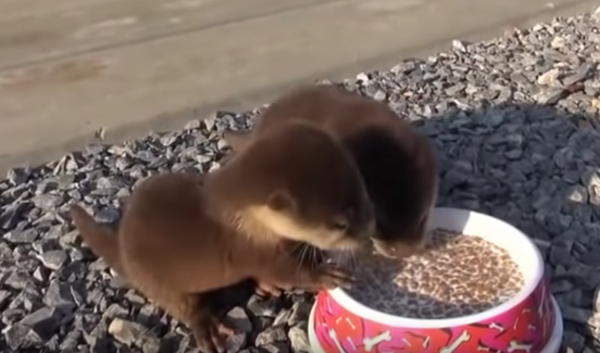 Source: YouTube
When he brings their meal out, they just cannot control their excitement.
The otters scurry over to the bowl and they dig right in like two adorable kids. They make the most adorable squeaking sounds of glee. If you listen closely enough, it sounds like they are saying "yum yum yum!"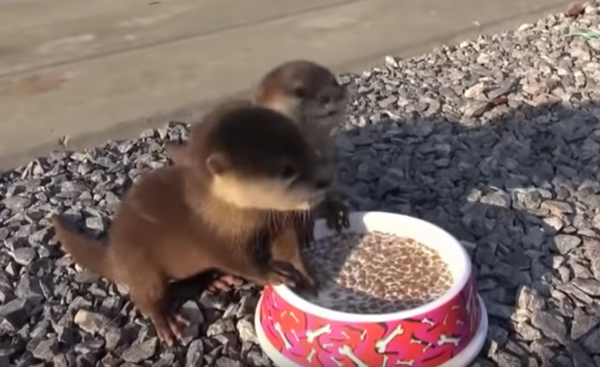 Source: YouTube
For a daily dose of cuteness, watch the video below. It will most surely put a smile on your face as it did ours.
Please 'SHARE' to pass on this story to a friend or family member