<!– 336×280 ad unit –>
A New Jersey resident making her way to work saw something odd on the side of the road. When she pulled over, she was outraged.
Someone had abandoned five puppies and they were in grave condition. They had no fur on their tiny bodies; they also appeared weak and afraid.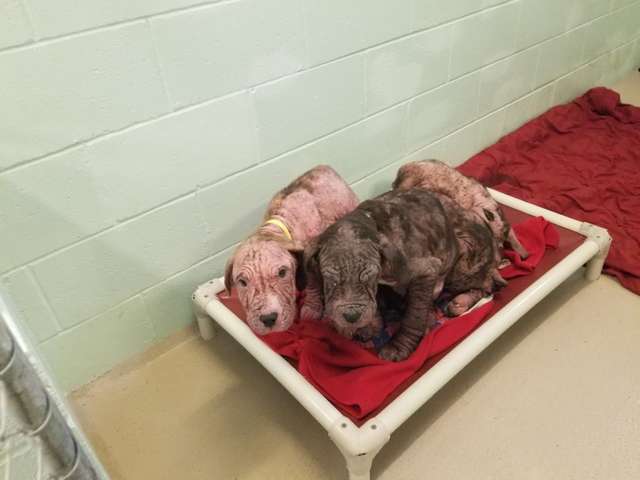 Source: ZooLand/YouTube
She picked up her cell phone and contacted South Jersey Regional Animal Shelter. They sent an officer to meet her there. The puppies were in such bad condition that the officer wouldn't even bring them to the shelter.
He knew they needed urgent medical care and brought them straight to the medical center. All five puppies were suffering from mange, eye infections, swollen feet, and open sores.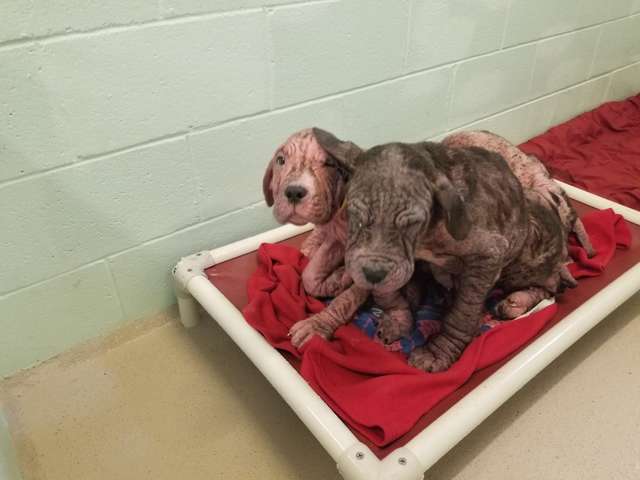 Source: ZooLand/YouTube
Wherever these puppies came from, they suffered from horrible abuse and neglect. They were so skinny, it was obvious they hadn't eaten a decent meal in a very long time, if ever.
The vet checked the puppies over and came up with a treatment regimen. What amazed both the doctor and his staff, as well as the shelter where they eventually ended up, was how sweet and friendly all five puppies were. They were obviously grateful to be in their care. They kissed each and every human they met.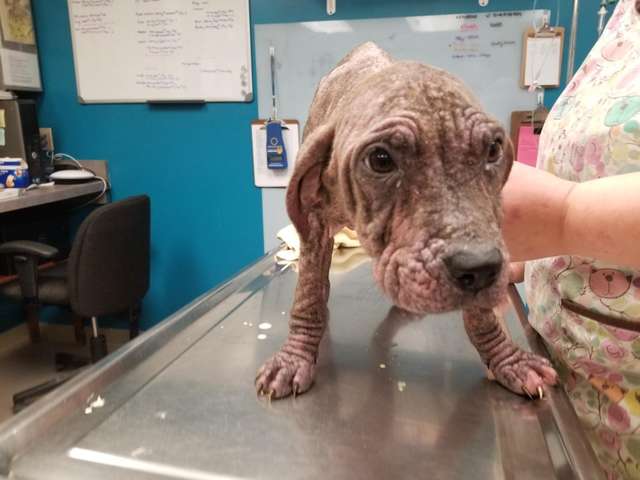 Source: ZooLand/YouTube
"They were all very sweet on intake, even with the condition that they were in," Kathleen Leary, the director of operations for the South Jersey Regional Animal Shelter, told The Dodo. "They were wagging their tails and licking our faces."
The babies were so bald and in such bad shape, it was hard to tell for sure what breed they were. The vet believes they're likely a Mastiff-Cane Corso mix. Which means… they're going to be big! At roughly five and a half months, they already have massive paws.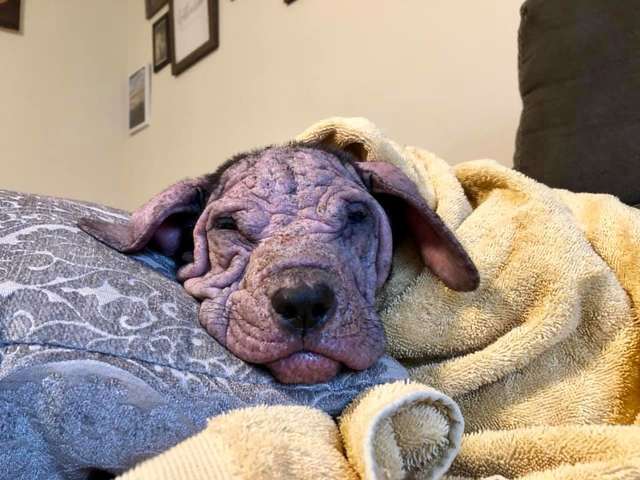 Source: ZooLand/YouTube
The vet put them on special medication, daily baths for their skin and eye drops. It's going to be a LONG road but no one is giving up on this precious pack.
All the pups were named after Nintendo characters. The pack nickname is "Mushroom Kingdom 5" and their names include Mario, Luigi, Bowser, Daisy, and Princess Peach.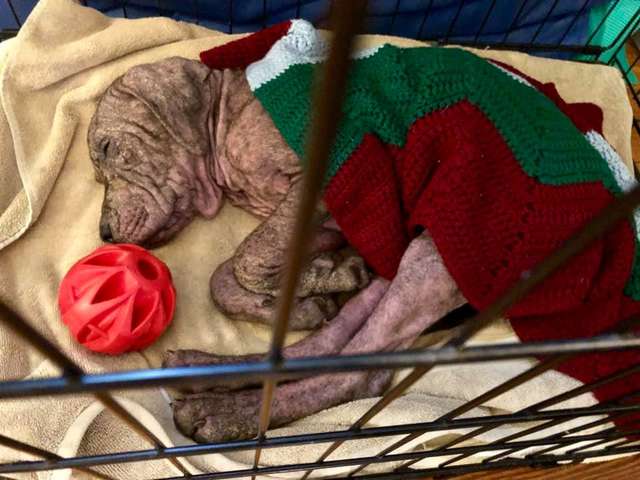 Source: ZooLand/YouTube
They're safe and sound in foster care and continue to recover. Soon they'll be ready for their forever families. Play the video below to learn more about this amazing rescue story!
Please 'SHARE' to pass on this story to a friend or family member