<!– 336×280 ad unit –>
A SHARK drone video has surfaced showing the barbaric living condition of dogs in a Virginia's Covance research facility, which was previously owned by LabCorp.
This video shows extremely hoarded cages full of hundreds of distressed Beagles in sheds waiting to be tested. They are seen walking in their own feces while urine stains cover the ground inside the cages.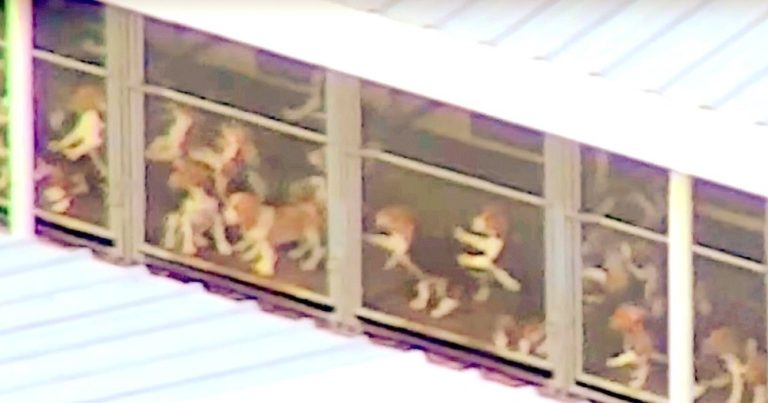 Source: SHARK/YouTube
This unnatural stress has caused the Beagles to develop very toxic and aggressive behavior patterns. Some keep pacing in circles, while others get aggressive with each other.
There's a constant and maddening noise of crying, howling and barking in the premises, and all of this goes on in the name of corporate testing.
Covance research facility was previously in trouble after being busted by PETA for illegal practices in a monkey laboratory.
At the time this video was taken, Covance research facility was acquired by an animal testing and breeding company named "Envigo". So far, Envigo has remained unavailable for any comment.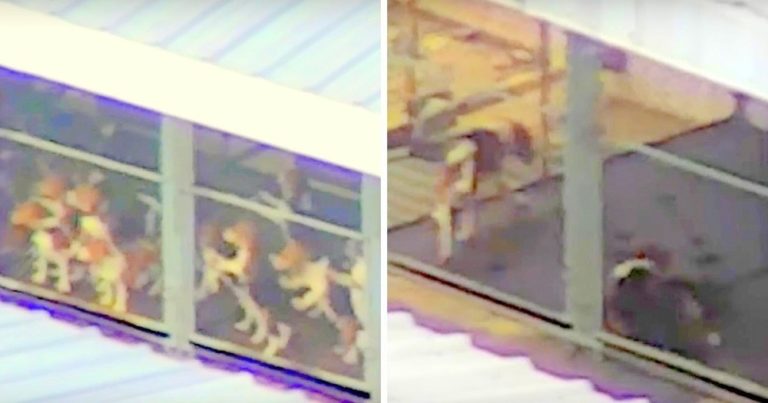 Source: SHARK/YouTube
These animals are living in torture every single day. But no concrete action has been taken to stop this abuse. It's about time we took a stand and raised our voices against these horrid inhumane practices.
Anyone willing to show support towards bringing reforms to this horrible breeding and testing facility can sign a petition by clicking here.
Check out the video below to watch the horrible living conditions of Beagles in this loathsome research facility.
Please 'SHARE' to pass on this story to a friend or family member