<!– 336×280 ad unit –>
Devin Diede and his wife, Alex, were hiking on Black Hills National Forest's Centennial Trail in Rapid City, South Dakota with their dog, Bear, when they unexpectedly came across a rattlesnake.
The 11-year-old Yorkshire terrier spotted the rattlesnake before his humans did and jumped in the way to save them, even taking a bite for them.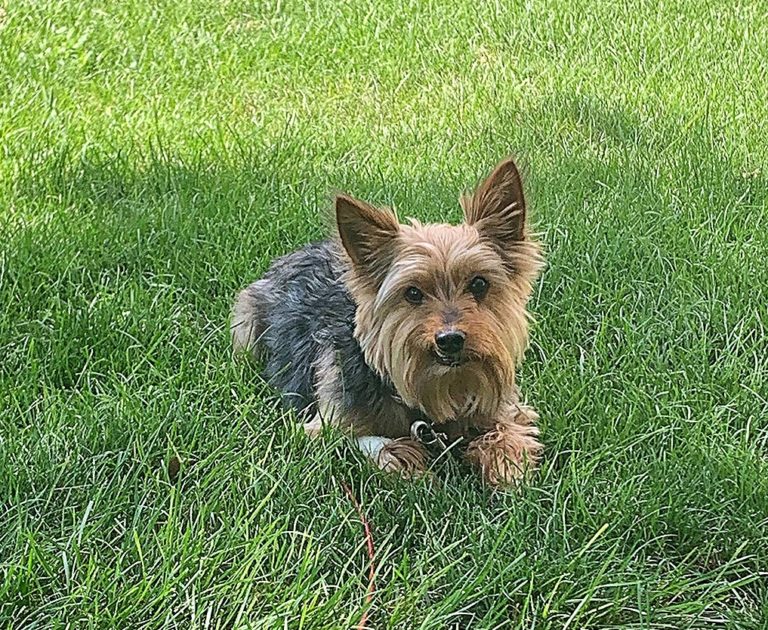 Black Hills FOX
If it wasn't for Bear, Alex would have stepped on the snake and gotten bit herself.
After the snake bit Bear, it began rattling, but Bear didn't yelp so they didn't think he had gotten bit.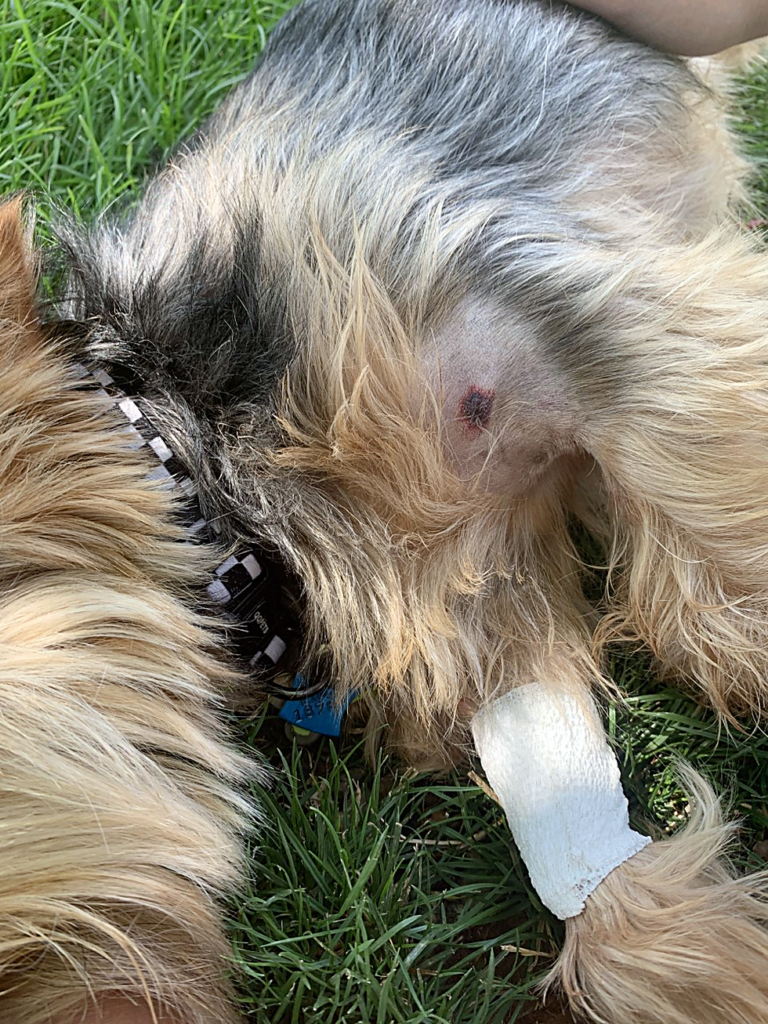 Black Hills FOX
But when they realized that he couldn't put weight on his front leg, they ran two miles to their car and rushed to the vet.
By the time Bear was called in, he was completely unable to walk, and the Diedes feared the worst.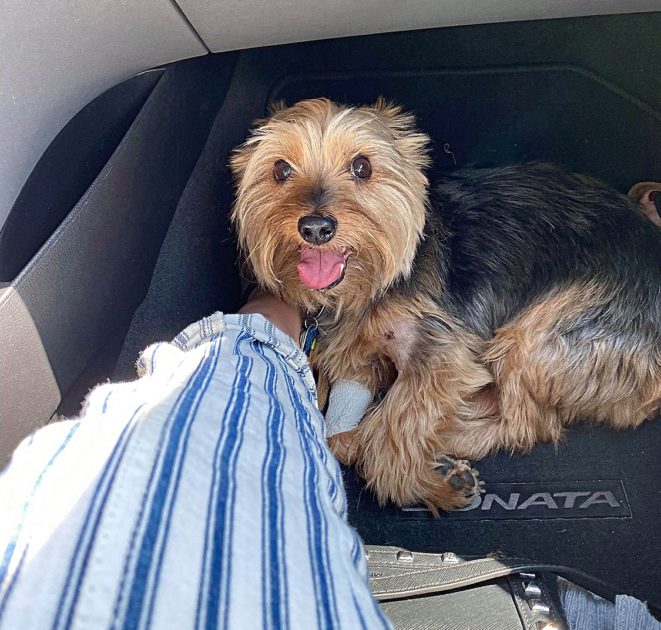 Black Hills FOX
After close examination, the vet discovered that Bear had endured a single bite wound on his chest. They immediately started a blood transfusion and kept him overnight.
Thankfully, Bear is recovering well and is able to walk again. He has since been reunited with his humans, who say he is definitely a true hero.
H/T to Black Hills FOX.
Please 'SHARE' to pass on this story to a friend or family member