<!– 336×280 ad unit –>
One day, a 6-year-old girl who was playing near her home in Londonderry, UK, came across a concrete hole in the ground. When she peeped in the hole, she saw a truly heartbreaking scene.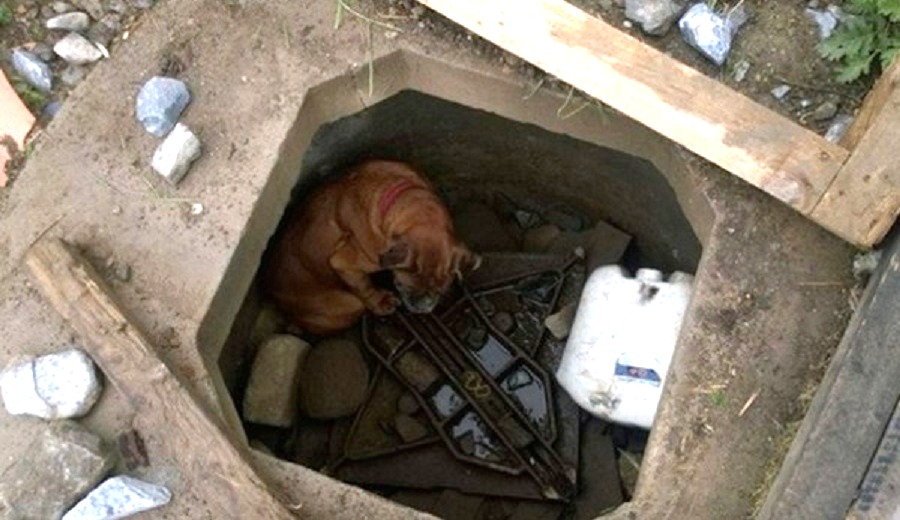 Inquistr
Inside this concrete hole was a senior Boxer, sitting with her head hanging low, and her body in terrible shape. She had all the signs of a being over-bred at a puppy mill. The girl immediately ran back home to fetch her father.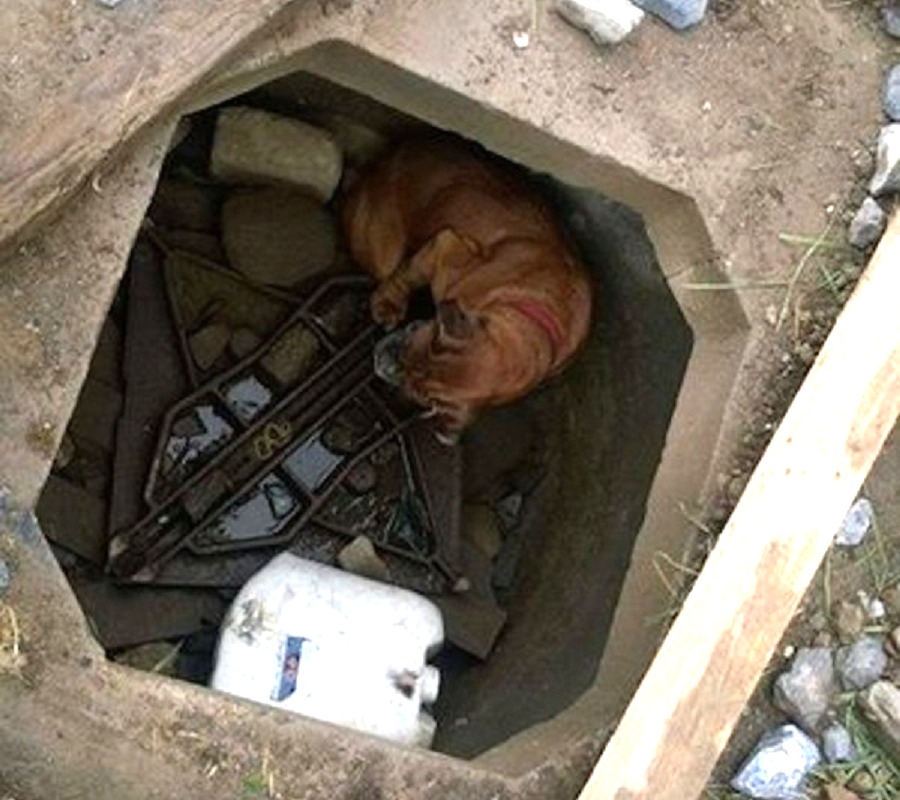 Facebook/The Rainbow Rehoming Centre
The father ran back to the hole with her daughter and was shocked to see the poor dog in this condition. Clearly, she had been dumped there to die. This was to be her concrete grave.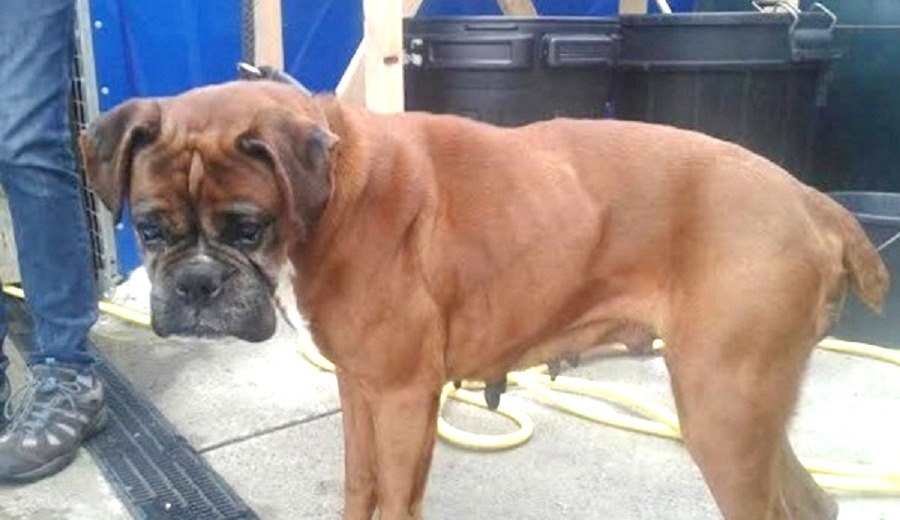 Inquistr
But not today. Today, fate brought her a guardian angel in the form of this little girl. Together, the father-daughter duo helped get the dog out of the pit and to the safety of their home.
The dog, who was later named Bella, had cracked teeth and was showing signs of blindness.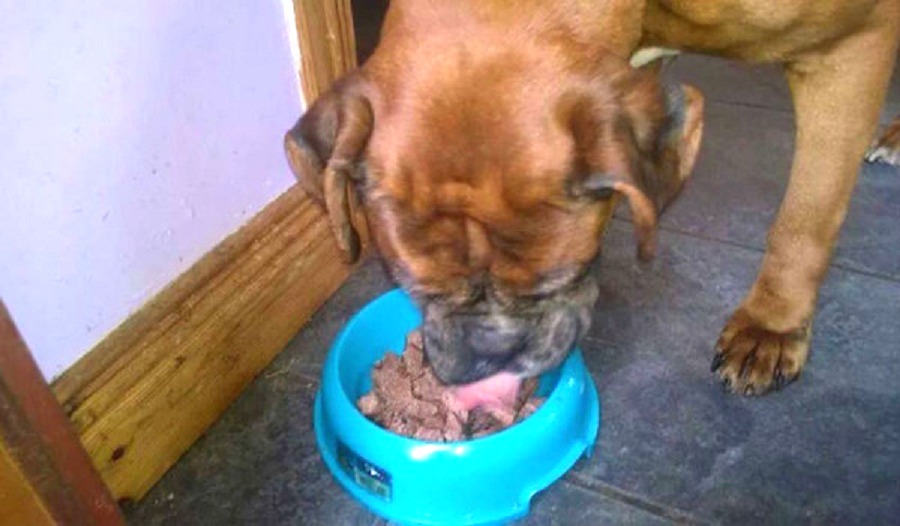 Facebook/The Rainbow Rehoming Centre
They gave Bella a tin of dog food, which she gulped down in 15 seconds. They then let her sleep on their couch for the night as she looked exhausted and lost. They planned to take her to the vet the next day.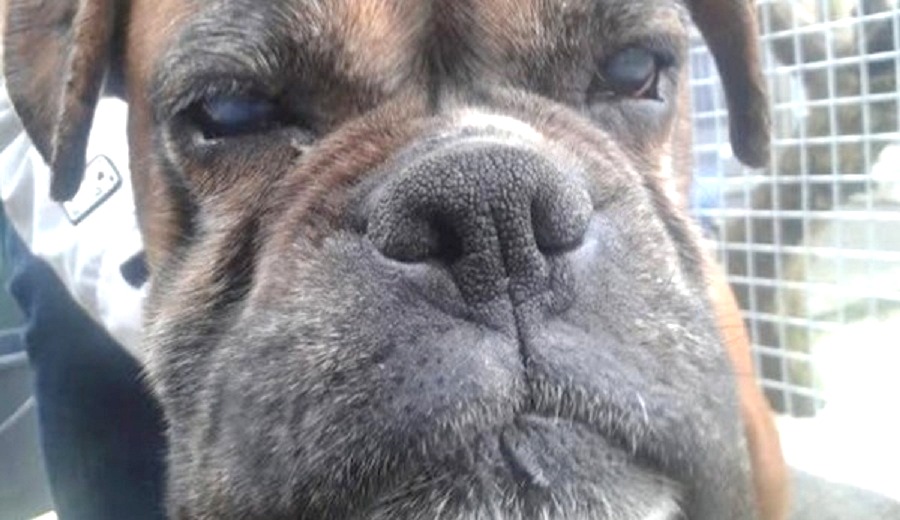 Inquistr
At the vet's, they found out she had been abused at a puppy mill and had an infection in her uterus due to overbreeding. She was also completely blind. Apparently, she was discarded because she could no longer birth puppies.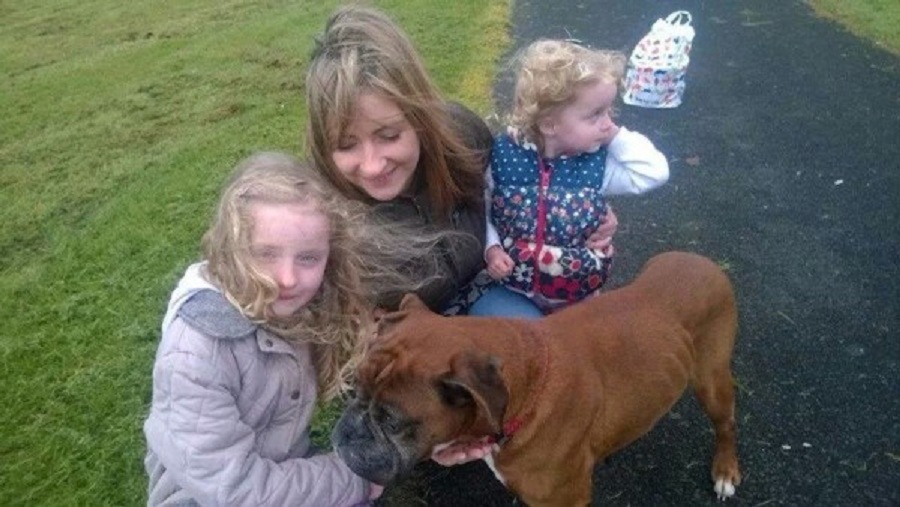 Facebook/The Rainbow Rehoming Centre
The Rainbow Rehoming Centre, where Bella was being treated, is an organization that rescues and re-homes homeless cats and dogs. With their help, Bella found a new forever home.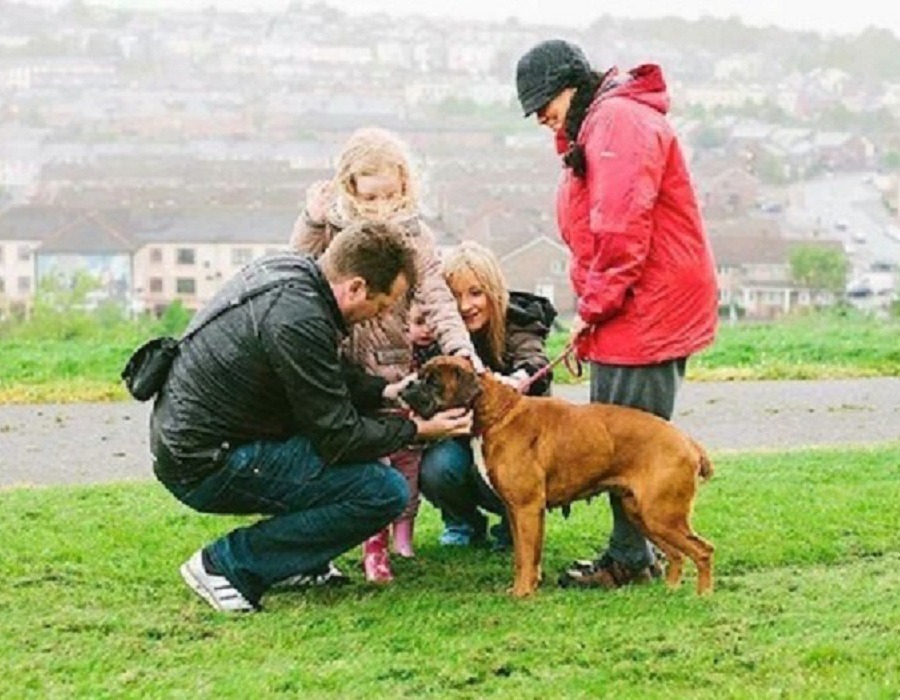 Facebook/The Rainbow Rehoming Centre
All through this ordeal, Bella kept showering her rescuers and new parents with kisses and hugs. Even after facing such a cruel life, she still had enormous amounts of love to give. How amazing are dogs?!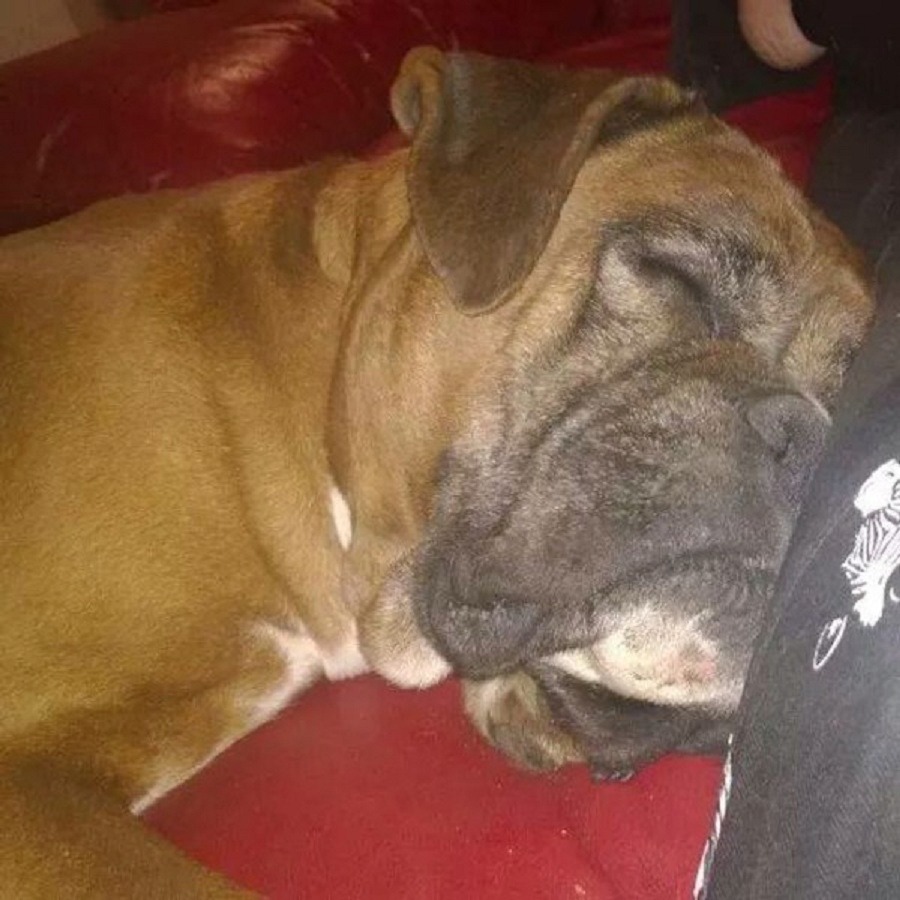 Facebook/The Rainbow Rehoming Centre
Sadly, Bella passed away in 2015. We're glad the little girl found Bella and the last year of her life was filled with love and joy, away from the cruelty of a puppy mill.
We hope all puppy mills get busted and no dog has to suffer like Bella. If you're looking to get a dog, please do your homework and make sure your new dog is not coming from a puppy mill. Better yet, adopt a dog from a shelter!
Please 'SHARE' to pass on this story to a friend or family member