<!– 336×280 ad unit –>
Sally Rewehooeern moved to the United States from Holland during the 1950s. Over the next few decades, she got married and raised some lovely kids.
However, the spirited woman was devastated when her husband passed away in the early nineties.
Eventually, Sally's kids got scattered across the country and the poor lady was left all alone.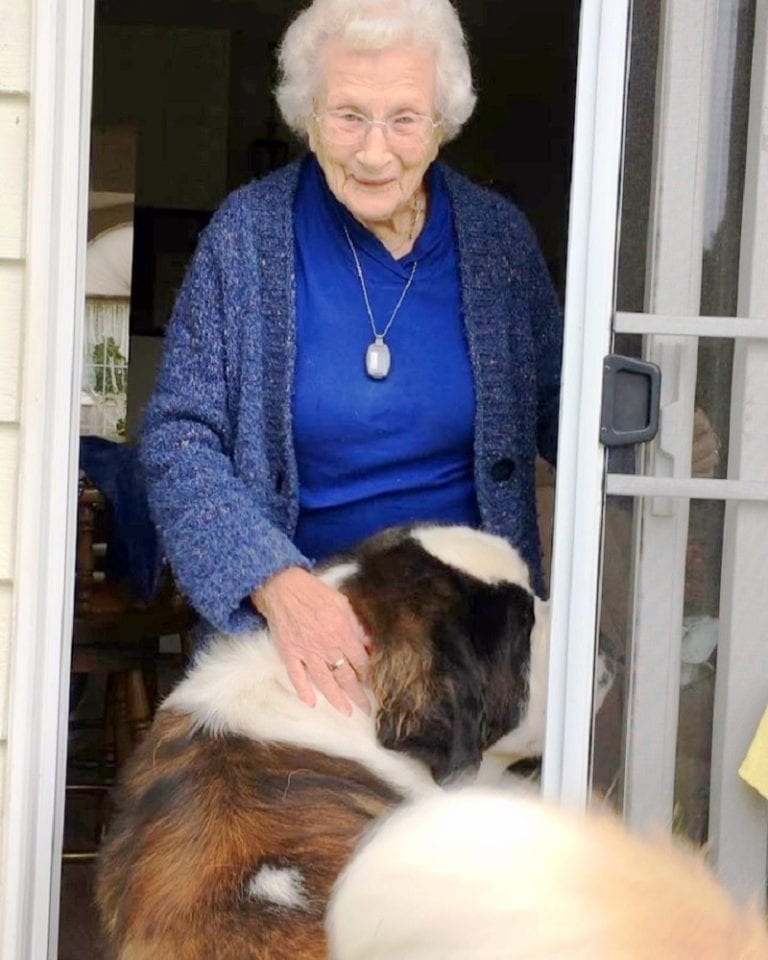 Source: KOMO News/Youtube
In this video, we see the 92-year-old Sally who has been by herself for 27 years in her home in Mt. Vernon, Washington.
One day, a St. Bernard puppy named Brody began following her around the neighborhood. Sally felt a strange connection with the puppy and petted him.
Soon, Brody began knocking on Sally's door every single day!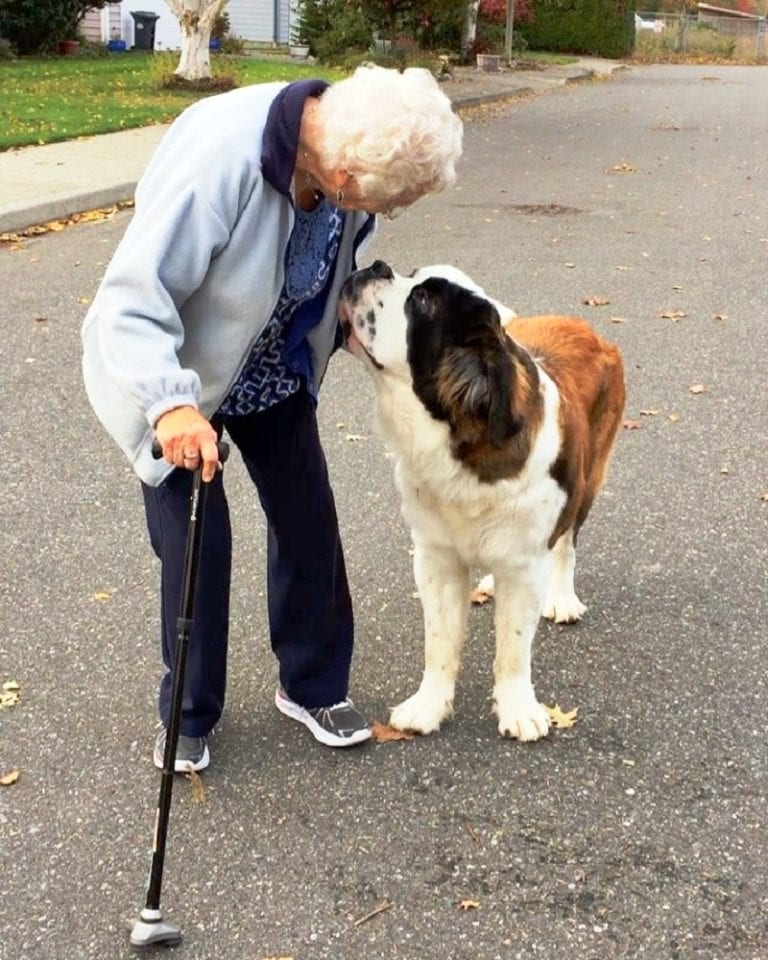 Source: KOMO News/Youtube
Sally discovered that Brody belonged to the Mazzarella family who had just moved into the neighborhood. The family was grieving the death of their older dog, and had adopted Brody in hopes of moving on.
But they were surprised to see Brody leaving his own home and dedicating himself toward supporting Sally, as if he had sensed the elderly woman's soul-sucking loneliness!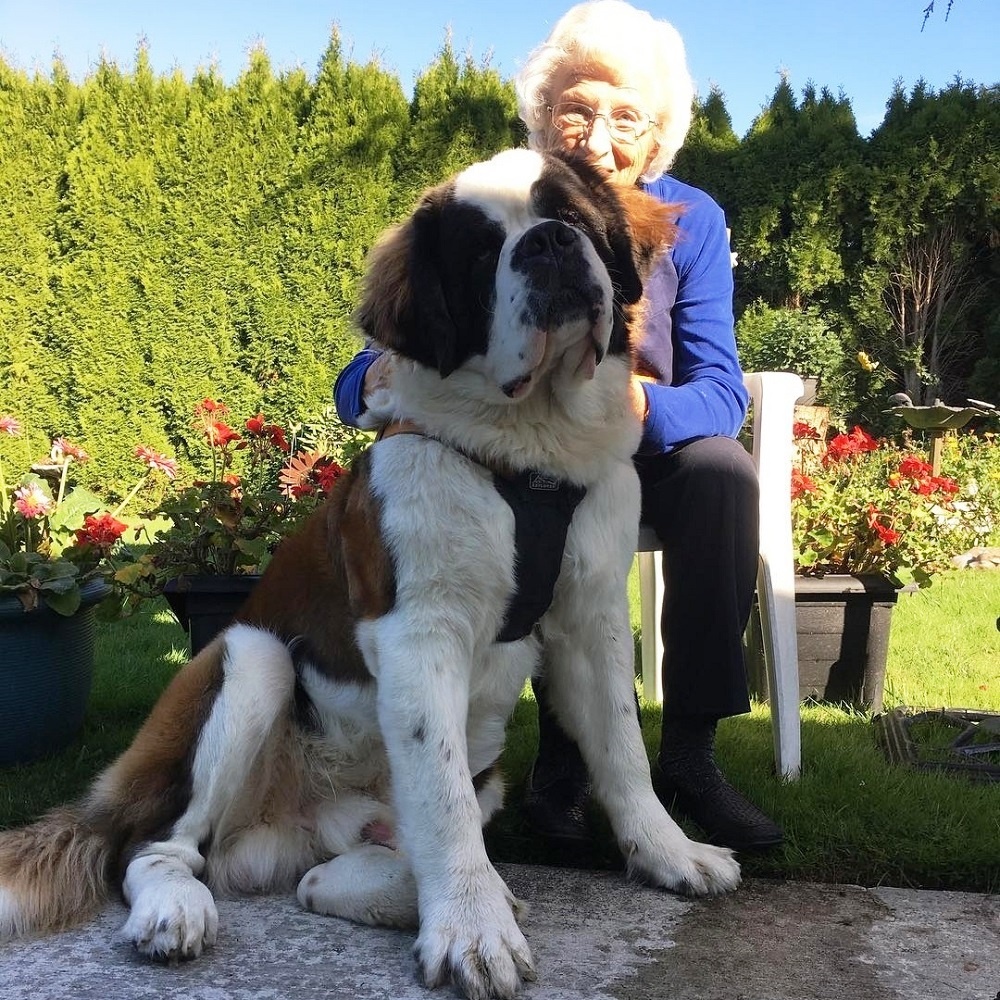 Source: KOMO News/Youtube
These days, Brody spends most of his time with Sally. He helps her tend to her garden, fetches her mail, and even hops into her car for grocery shopping.
Sally says she grew up on a farm filled with dogs back in Holland, and having Brody around has helped her reconnect with her roots and bring life to a full circle! What an endearing friendship!
Click the video below to watch how Brody rekindled Sally's broken spirit with his devoted love!
Please 'SHARE' to pass on this story to a friend or family member