<!– 336×280 ad unit –>
A 75-year-old Palm Harbor man named Buddy Ackerman was happy to take care of his daughter's Golden Retriever, Osi, while she was away on vacation.
One afternoon, Osi was out in the backyard relieving himself when suddenly an alligator ambushed him in an attack.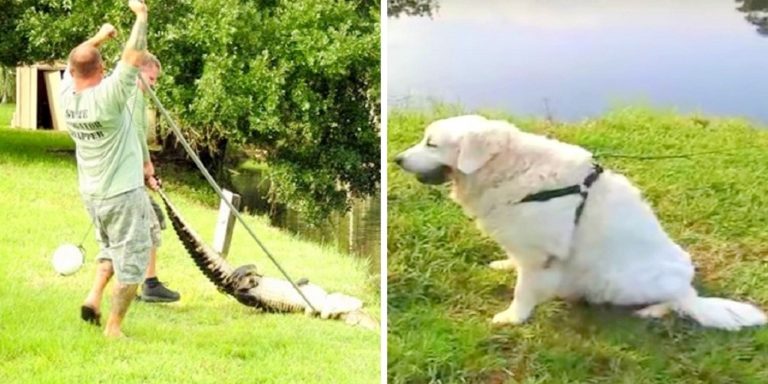 Source: ABC Action News/YouTube
When Buddy spotted the gator grinding his teeth on Osi's rear end, he immediately sprung into action. The grandpa was a nervous wreck, but he bravely tried to free Osi from the gator's clutches.
He kicked the 7 foot 7 inch predator's snout a couple of times before the alligator finally loosened his grip and released the dog.
Buddy was left traumatized by the fight, but he was glad that Osi didn't become gator-lunch. He feels that a smaller dog would have become an instant snack for the fast-moving alligator.
When his daughter learned about this close call, she was overwhelmed with relief and proudly called her dad a hero!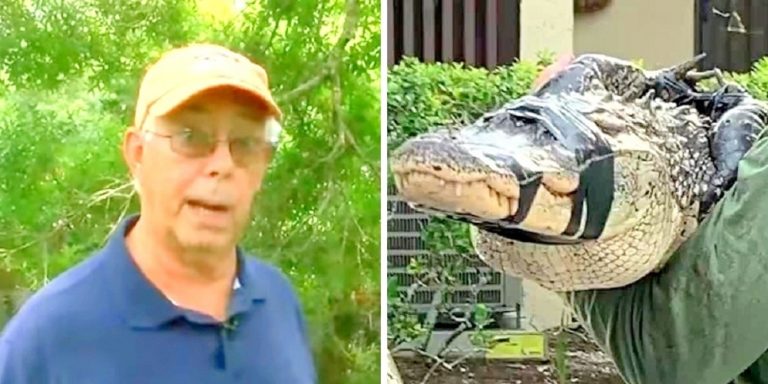 Source: ABC Action News/YouTube
The alligator has been taken away by trappers now, but they are not sure whether he is the only one in the area. Meanwhile, authorities have alerted residents to stay extra-alert when leaving pets outdoors, especially in areas filled with alligator ponds. Share this story and help others be aware of the alligator threat for pets in peak summer months.
Check out the video below to watch Buddy recount his spine-chilling experience with the alligator!
Please 'SHARE' to pass on this story to a friend or family member