<!– 336×280 ad unit –>
Bull Terriers are known to be one of the most imaginative and sensitive dog breeds. They love to be entertained through games and puzzles, and prefer mental stimulation through watching movies and TV shows.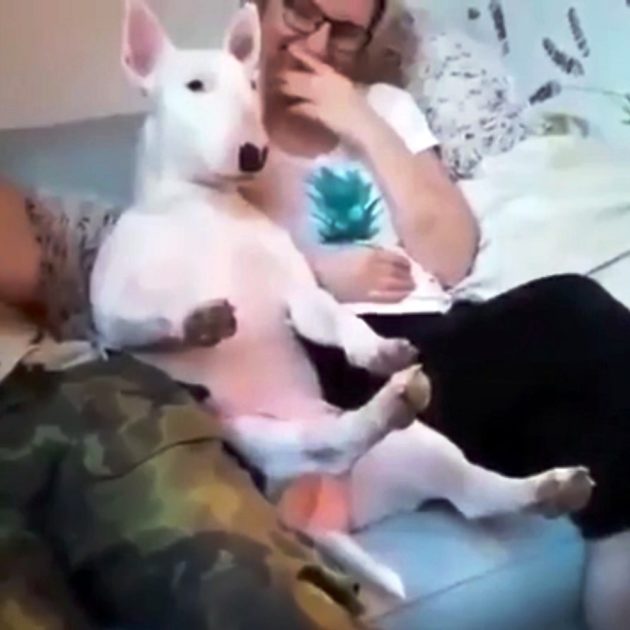 Source: IamActiveDoggy/Reddit
The Bull terrier in this video is also a great fan of movies. He loves to get cozy with Mom and Dad on the couch as they enjoy their favorite shows on TV.
The sweet-natured pooch gets so engrossed while watching TV that Dad often has to step in to check on him!
In this video, we see the Bull Terrier completely captivated by an exciting movie. He is so overwhelmed that he fidgets his body and barks every few seconds while witnessing the emotional events in the movie.
Just when he starts to worry and panic, Dad strokes the dog's chest with his hand and attempts to pacify him!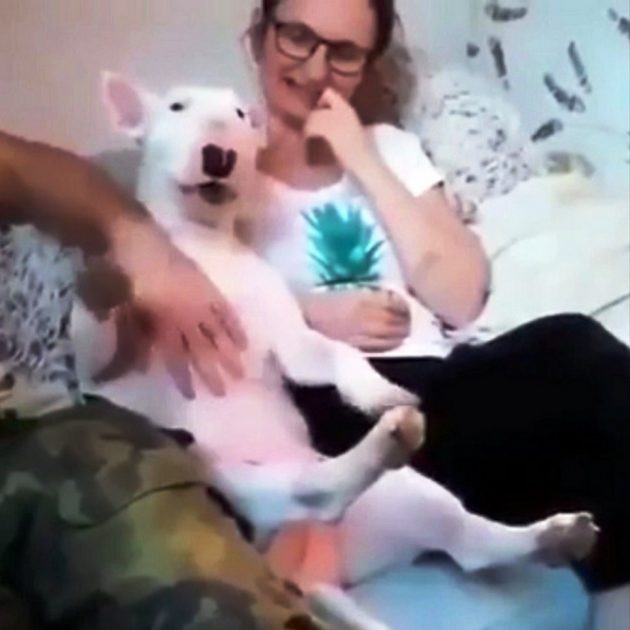 Source: IamActiveDoggy/Reddit
The Bull Terrier comes back to his senses and calms down due to Dad's timely intervention. But the dog is so happy now that he wants to thank Dad for comforting him just when he needed it!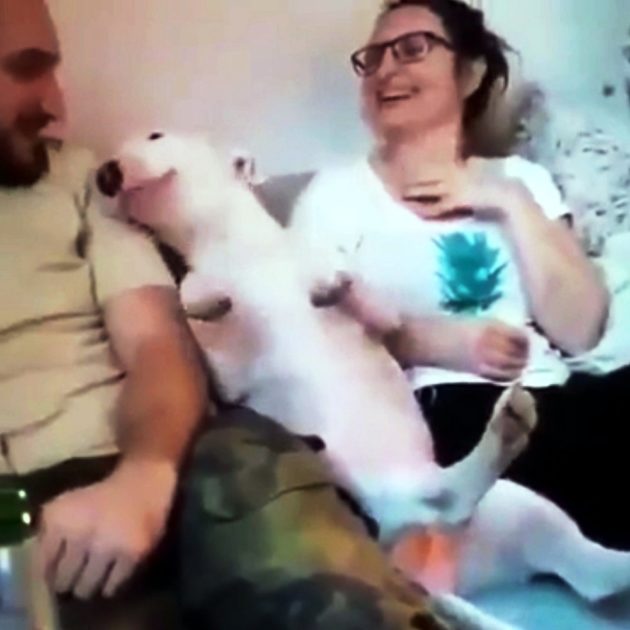 Source: IamActiveDoggy/Reddit
The very next moment, the dog leans his head on Dad's shoulder and nuzzles up to him to show him his gratefulness.
Dad protectively wraps his little boy in his arms and they resume watching the movie in this serene disposition.
Aww! We can't stop gushing over this lovely family! Keep your volumes up while watching this adorable clip!
Click the video below to watch Dad adorably comforting his tender-hearted dog during the movie!
Please 'SHARE' to pass on this story to a friend or family member
'Exciting movie, luckily dad is there to comfort us. from funny