<!– 336×280 ad unit –>
Dog groomers have to deal with a lot to make sure their canine clients receive the best care.
From making sure their tools are clean and sharp to securing the dog on the table, dog groomers contend with many factors.
Kali Lander recently discovered a new barrier to dog grooming.
The 21-year-old Granbury, Texas groomer was tasked with clipping the nails of a Bulldog recently. What seems like a typical task turned into a frisky situation.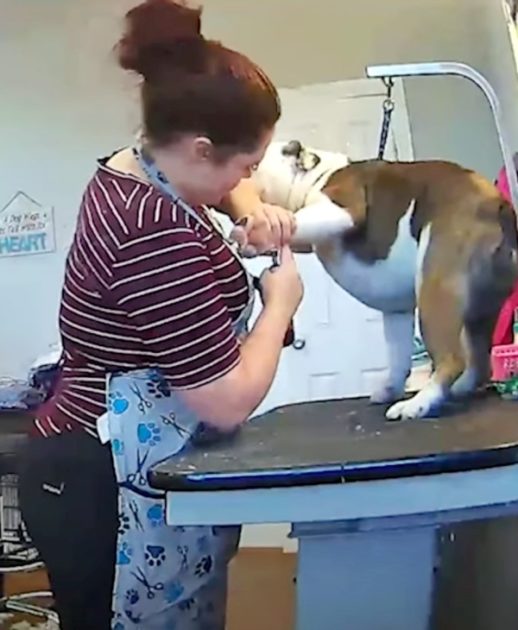 Source: Daily Mail/YouTube
Every time Kali went to clip the dog's nails, the pooch decided to mount his body onto Kali's. At one point, poor Kali is pinned on the counter by the amorous dog before being rescued by another groomer at the shop.
Both girls laughed the incident off and got a good chuckle from the pup's behavior.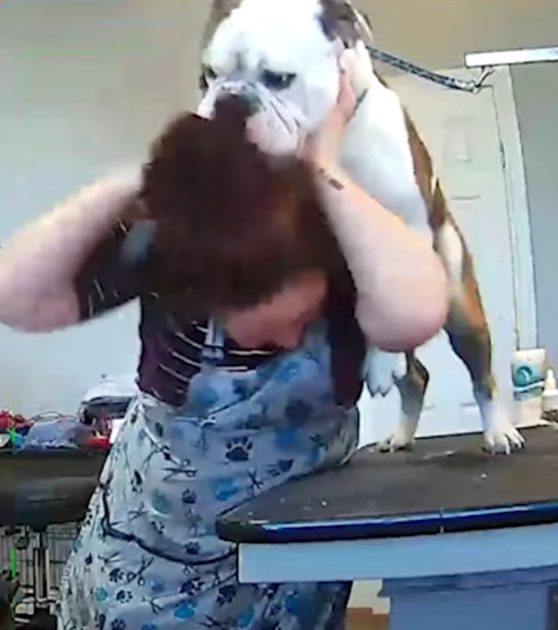 Source: Daily Mail/YouTube
"'I didn't know what to do. I just started laughing. I'm so glad we caught it on the camera," Kali shared.
Since the video was shared on social media, thousands of dog lovers have chimed in with laughter. Kali says she is glad people got a kick out of it, too!
Press play on the video below to see the funny scene unfold.
Please 'SHARE' to pass on this story to a friend or family member