<!– 336×280 ad unit –>
Charlie the Goldendoodle always looks forward to seeing the ice cream truck. Owner Brenda Rea just loves his childlike excitement at hearing the ice cream truck music.
One day, she decided to film one of his adorable encounters with his favorite ice cream lady!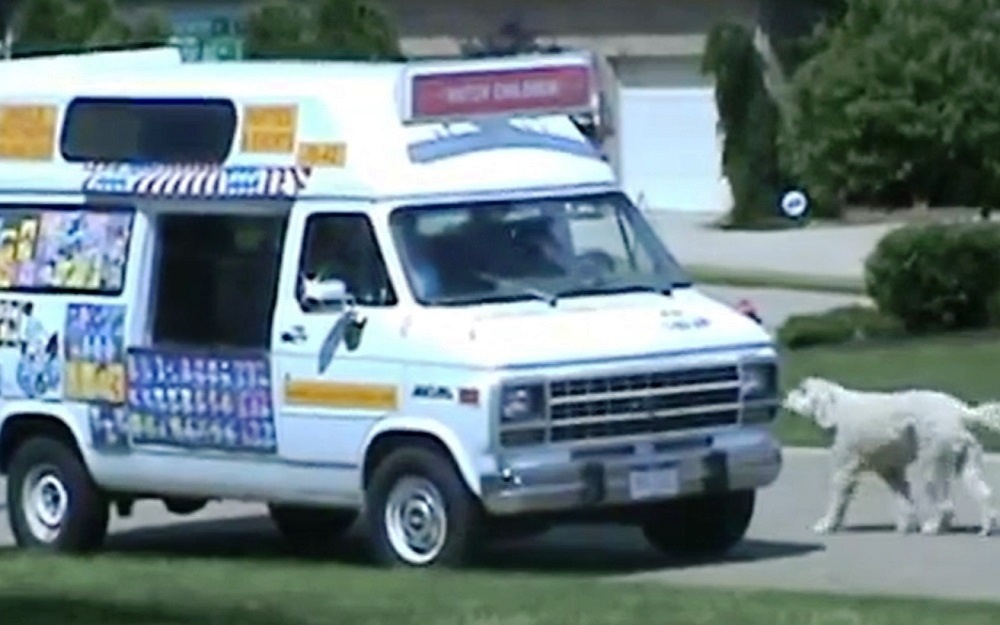 Source: Rumble Viral/Youtube
In this video, we see Charlie bolting off toward the street the moment he hears the familiar music coming from the ice cream truck.
He leaves Brenda behind in his excitement, and "ambushes" the truck from all sides until it stops!
He greets the ice cream lady with his bright smile and eagerly waits at the service counter with his wagging tail!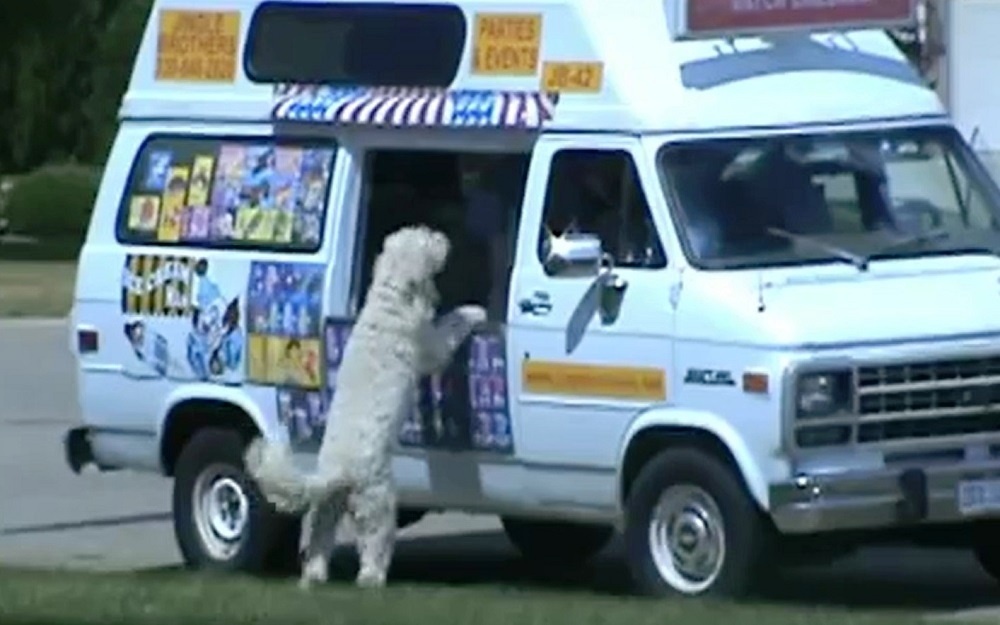 Source: Rumble Viral/Youtube
Soon, the ice cream lady pets the sweet pooch and offers him his favorite popsicle. Charlie accepts the delicious treat and lies down on the grass to relish the cool snack.
Charlie wanted to prove Brenda that he can get an ice cream on his own like an "independent dog", and he didn't disappoint!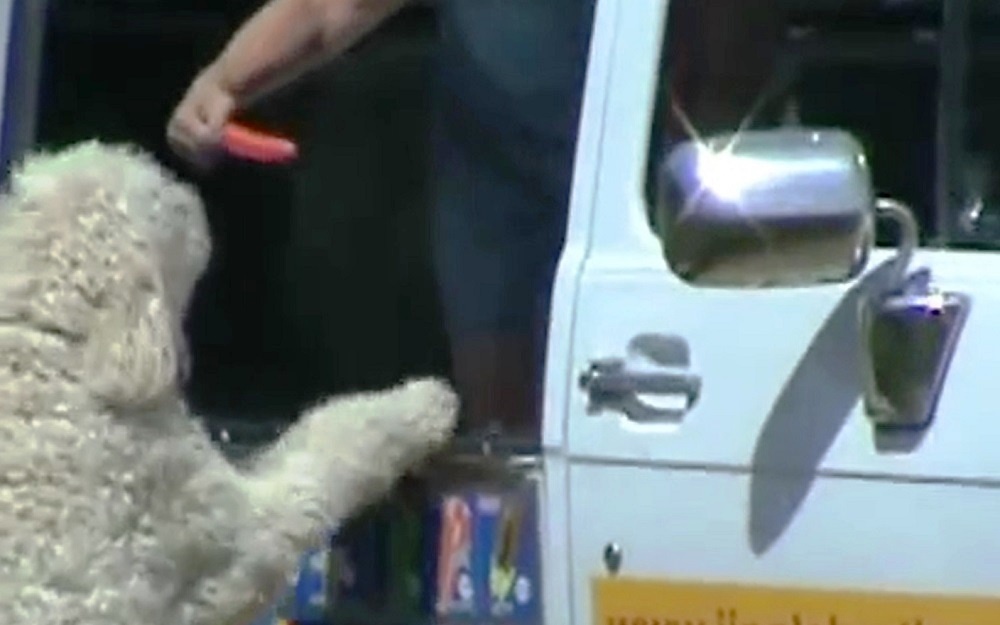 Source: Rumble Viral/Youtube
As it turns out, the ice cream lady is also extremely fond of Charlie. She treats him like any other little kid and often refuses to take money for Charlie's popsicles, even when Brenda insists on it!
What a rare and lovely bond!
Click the video below to watch Charlie's super sweet antics as he tries to get a popsicle on his own!
Please 'SHARE' to pass on this story to a friend or family member