<!– 336×280 ad unit –>
A woman was confused when she didn't hear her dog, Chloe, for quite some time.
She goes looking for her tiny pooch across the rooms, and finally finds the dog peacefully lounging on the carpet munching away on something she had found.
But the second Chloe lifts her head, it becomes evident that the "snack" is actually a tube of pink lipstick!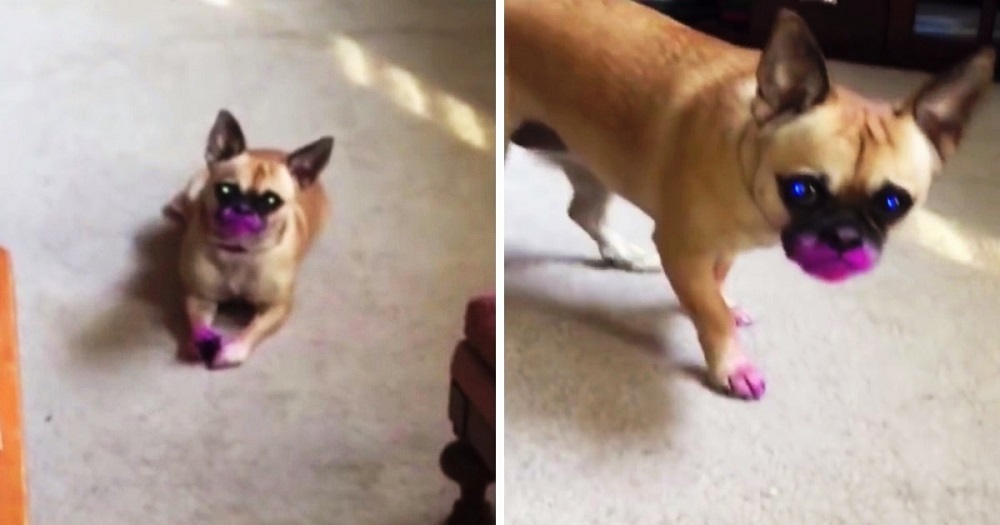 Source: Waggle TV/YouTube
Chloe instinctively jumps in panic as Mom busts her with the bright pink hues smeared all over her snout and paws.
The pooch anxiously lets go of the lipstick tube and braces herself for an uncomfortable confrontation with Mom.
However, an amused Mom can barely contain her giggles as she cheekily exclaims, "What is all over your face? What did you do?"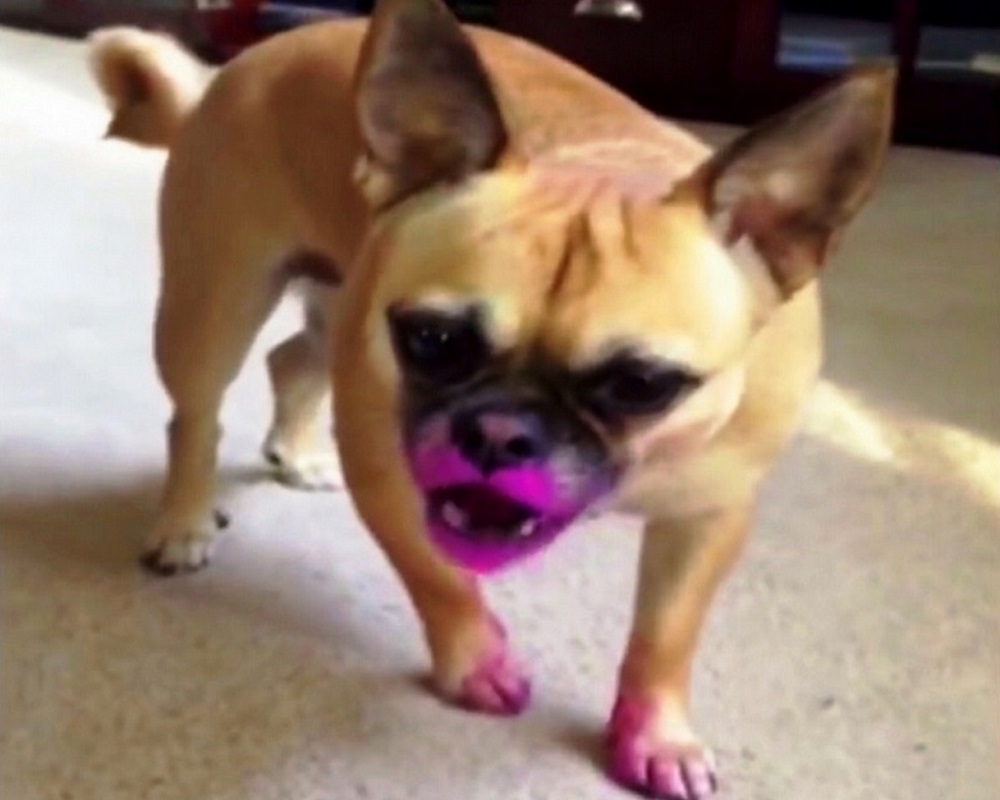 Source: Waggle TV/YouTube
Poor Chloe is a guilty mess as she tries to conceal her pink-splotched face while avoiding eye contact with Mom. In her defense, all she wanted was to doll up and look pretty like Mom for once.
But she got helplessly distracted when the lipstick ended up being too good of a snack! And now that Mom keeps calling her a "bad girl", the heartbroken baby doesn't know how to make things right again.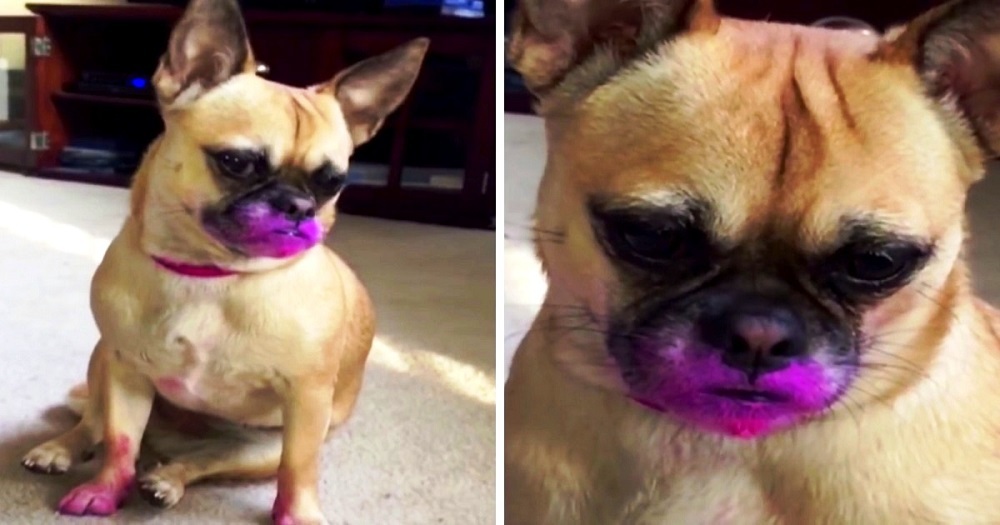 Source: Waggle TV/YouTube
In a desperate effort to make Mom's anger go away, Chloe hangs her head in shame and tries her best attempt at puppy eyes.
Aww! What a cute little darling!
In all fairness to this sweetheart, we really think pink is just Chloe's color and it only makes her look unbearably cute and charming!
Click the video below to watch Chloe's adorably guilty reaction after snacking off an entire tube of lipstick.
Please 'SHARE' to pass on this story to a friend or family member