<!– 336×280 ad unit –>
A 6-month-old Pit Bull mix named Daisy was found by two waste management employees in a dumpster outside a Speedway store in Bradenton, Florida. Workers Danny Cormier and Ahriel Jones Sr. were emptying a dumpster into the truck when they noticed the helpless dog buried in a pile of furniture.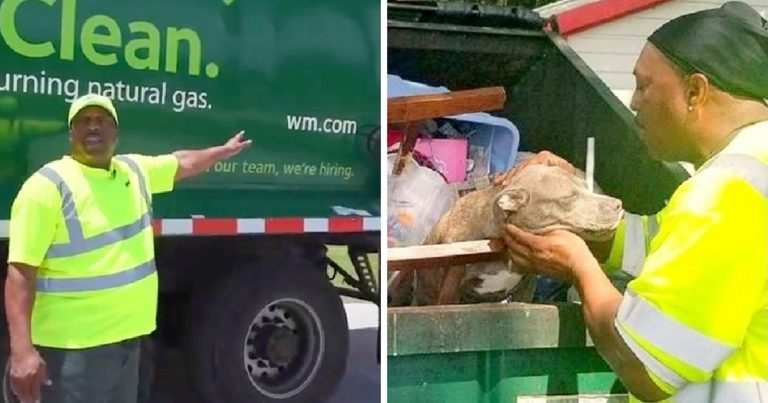 Source: Bradenton Herald/YouTube
Daisy was thrown out with her cage and some furniture. She was visibly shaken and dehydration made her dizzy. The workers brought Daisy to safety and helped her stabilize before handing her over to Manatee County Sheriff's Office deputy.
Watch this video below, where Danny and Ahriel express the raw horror they experienced when they found Daisy innocently staring back at them from the garbage. They are glad they found her in time, as she could have been crushed to death anytime by the garbage truck. The rest of this story and the update video continues below this video.
The officers are currently trying to figure out the culprits behind Daisy's careless abandonment. They have pleaded the public to drop in any tips at 941-747-3011about the person responsible for Daisy's plight.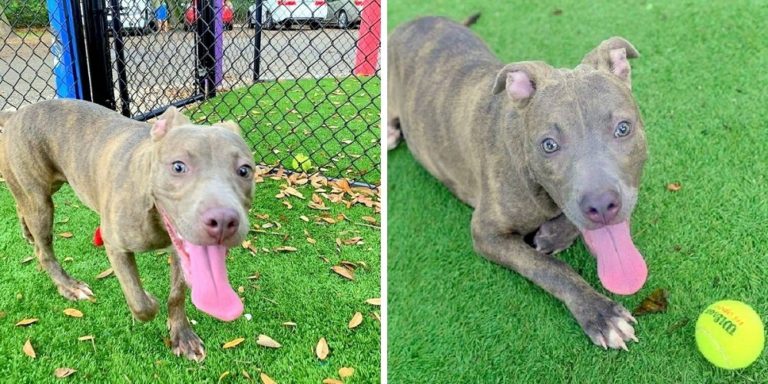 Source: Bradenton Herald/YouTube
Meanwhile, Daisy has been shifted to Manatee County Animal Services, and is up for adoption. She has significantly recovered from her traumatic abandonment and has become quite a popular dog in the shelter with her bright smiles and playful disposition. We hope she finds the right home and her cruel owners are caught and punished soon.
Check out the video below to watch an update on Daisy's current status.
Please 'SHARE' to pass on this story to a friend or family member