<!– 336×280 ad unit –>
Newborn puppies can be particularly vulnerable during the first few weeks after birth, and this is a major source of concern for all mama dogs.
It is for this very reason that the Doberman mama in this video is super protective of her 4-week-old puppies. She straight up refuses to trust anyone with her precious litter – not even the fascinated Doberman papa dog!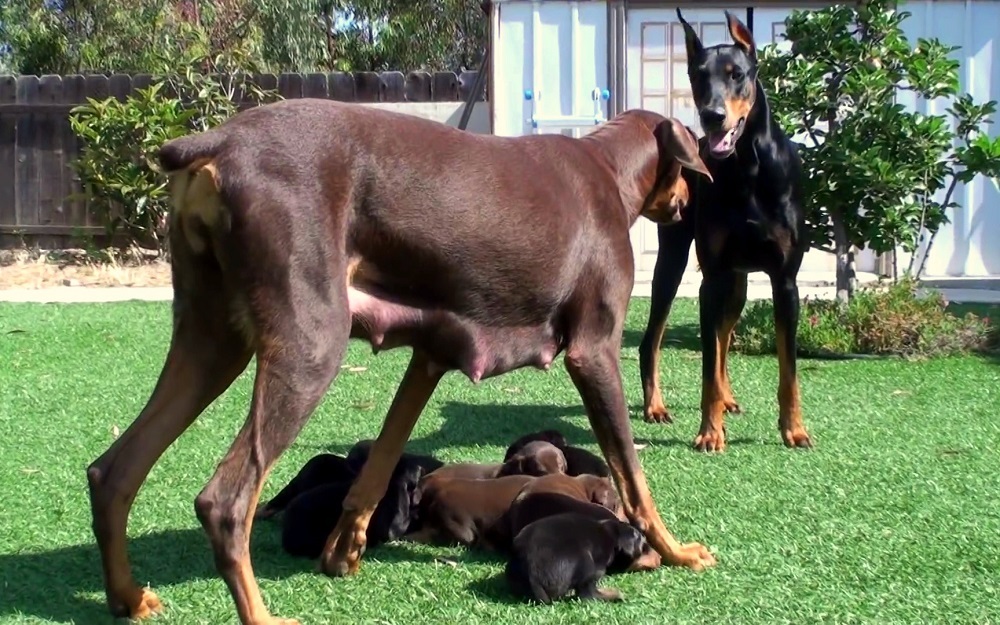 Source: Doberman KING/YouTube
In this video, we see the curious papa dog aching to see his cute babies, only to get banished by mama dog over and over again. The mama dog is so strict that she won't even tolerate the playful dad hovering around her fragile babies.
In her opinion, the big and goofy papa dog gets too excited around the little ones, and can inadvertently cause them harm.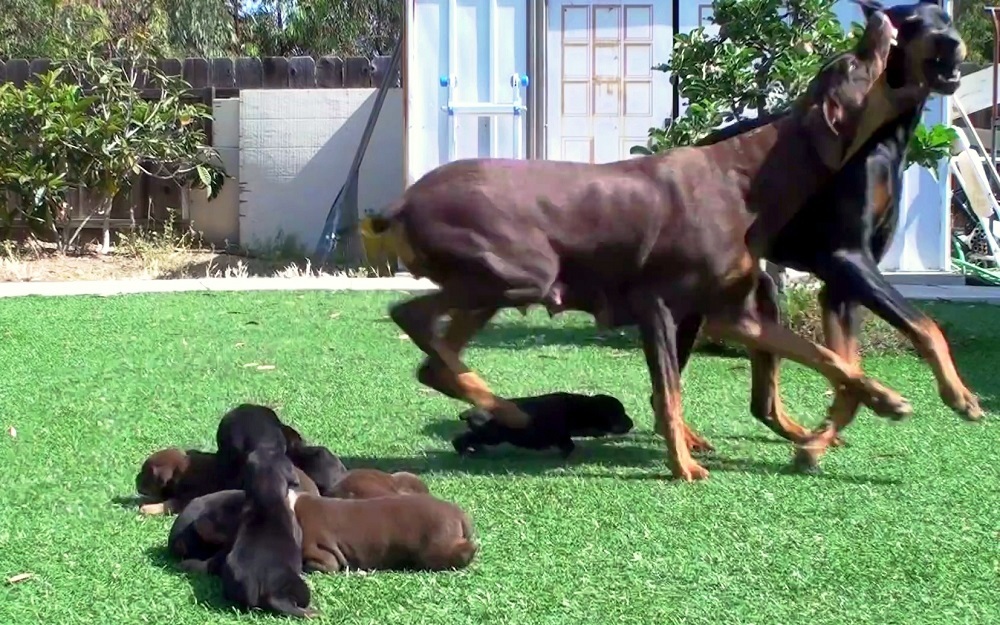 Source: Doberman KING/YouTube
However, the papa dog is not one to concede to his mate's "ridiculous dictates". He keeps sneaking in at every opportunity, and even manages to shower one puppy with his doting licks and kisses.
But as the mama dog gets a sniff of his presence, she confronts him fiercely and exiles him from the play area once and for all. Poor dad!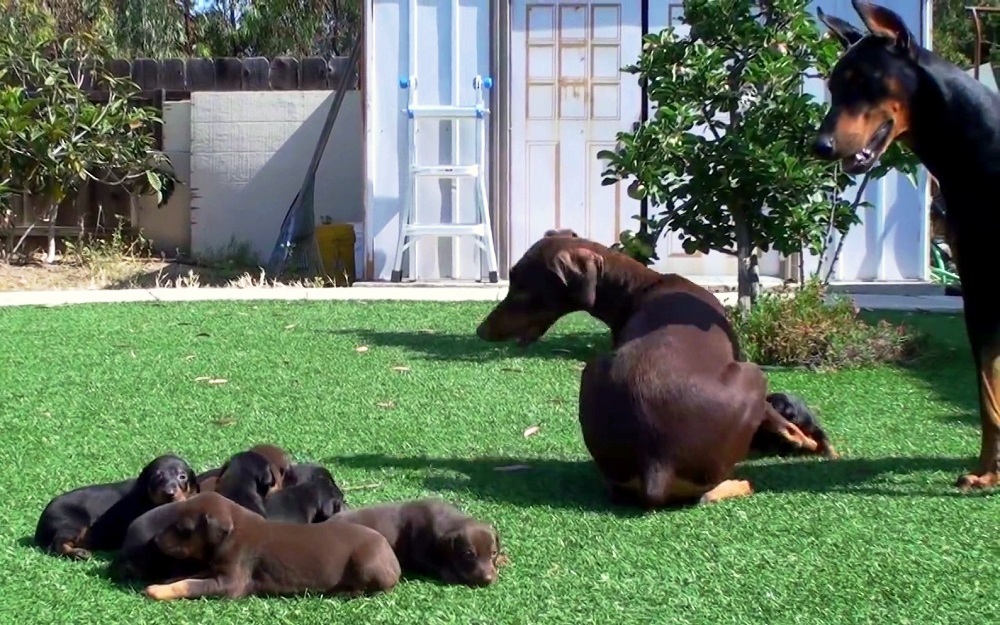 Source: Doberman KING/YouTube
We completely sympathize with the papa dog as he is forced to stay away from his own kids. But the dedicated mama can hardly be blamed because she is simply following her instincts to do what's best for her pups.
We hope the puppies get strong soon enough and sweet papa dog gets to hang out with them to his heart's content!
Click the video below to watch the overprotective mama dog dismissing the sad papa dog's attempts to play with his litter.
Please 'SHARE' to pass on this story to a friend or family member