<!– 336×280 ad unit –>
Many times in life things happen not when we want them to, but when they are destined to.
Bethany and her boyfriend already own a dog they love so much, but they were also considering getting another one, so that their beautiful pet Roque has a companion to hang around with. However, they weren't really actively looking for the new doggie addition to the family, and as it turned out they didn't even have to, because the dog found them instead.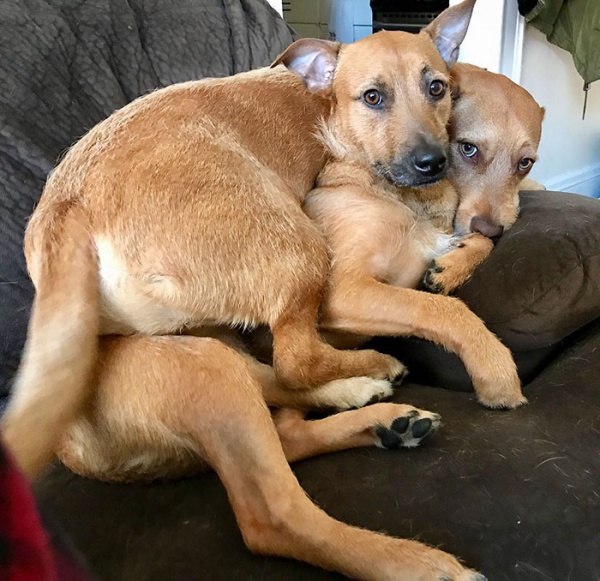 Instagram
One day as Bethany was walking her dog, they came across a pet adoption event that caught their attention. There among all those dogs, was one who looked exactly like Rogue. The resemblance was uncanny and it looked as though the two were twins. Bethany found that amazing and she simply knew she couldn't leave the dog named Beast behind.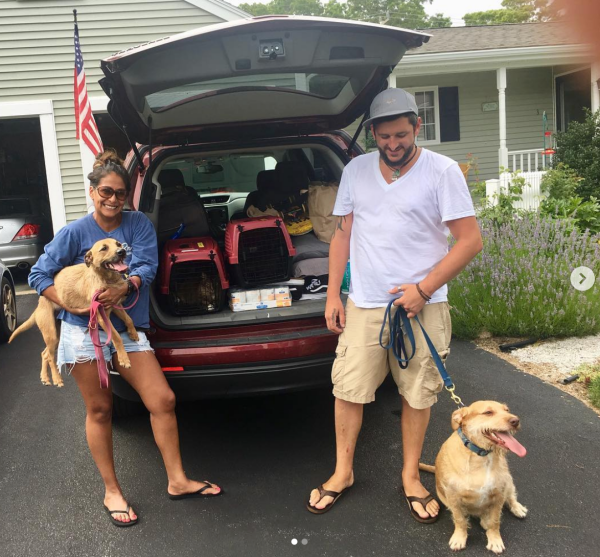 Instagram
'"What made me want to rescue Beast over the other dogs was that he looked just like Rogue. They're both Cairn Terrier mixes, Rogue's mom was a Lab/Pit mix and her dad a Cairn and with Beast we're just not sure, it just has Cairn mix,"
Bethany told Bored Panda.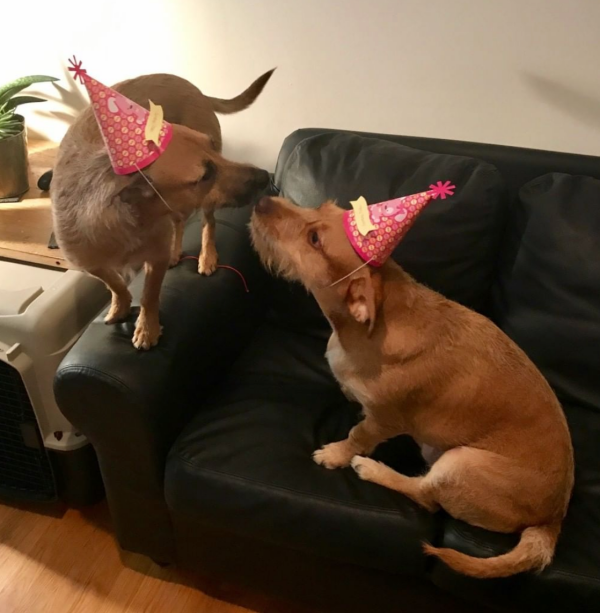 Instagram
At first, the new member of the family tried to assert dominance, but once he got used to the house, the people, and his sibling, things settled down, and now the dogs are best of friends who do everything together. Playing and running around the beach is the siblings' favorite activity.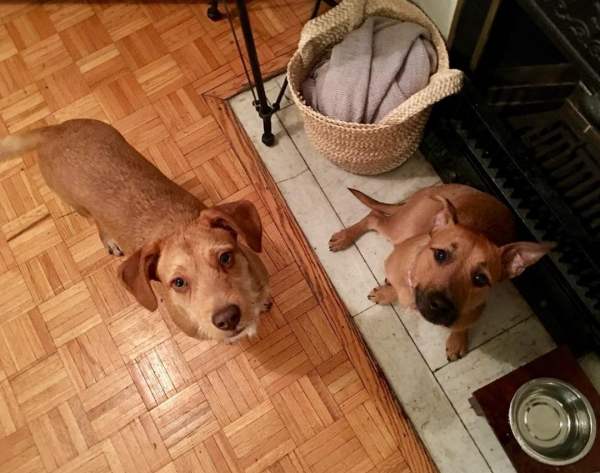 Instagram
The family is now complete, and Bethany and her boyfriend simply can't imagine their life without Roque and Beast. This couple is blessed to feel the love and the devotion only a rescue dog is able to give. Adopted animals are special and they have their ways of expressing gratitude for the forever home they are given.
Always consider adoption over buying.