<!– 336×280 ad unit –>
Dogs are pretty magnificent beings. They show us, unconditional love, give us companionship as well as a cuddle buddy.   They can be bouncy, excitable and unpredictable and that's exactly why we love them. These creatures truly are man's best friend. This one family has a sneaky little pup on their hands. Neighbors grew concerned when they spotted their dog on the roof.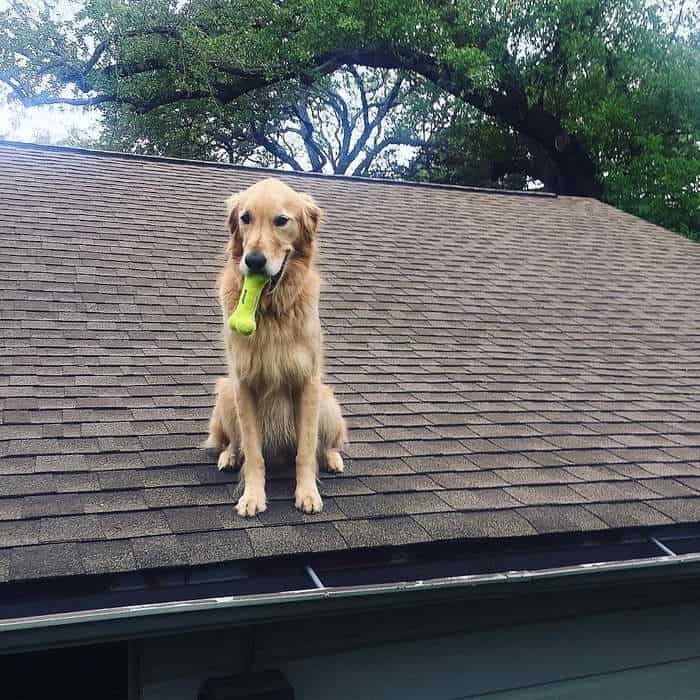 Huckleberry, is a five-year-old Golden Retriever, he isn't like any other we've ever seen. He doesn't like chilling on the couch or playing frisbee.  He likes climbing up on to the roof of his house.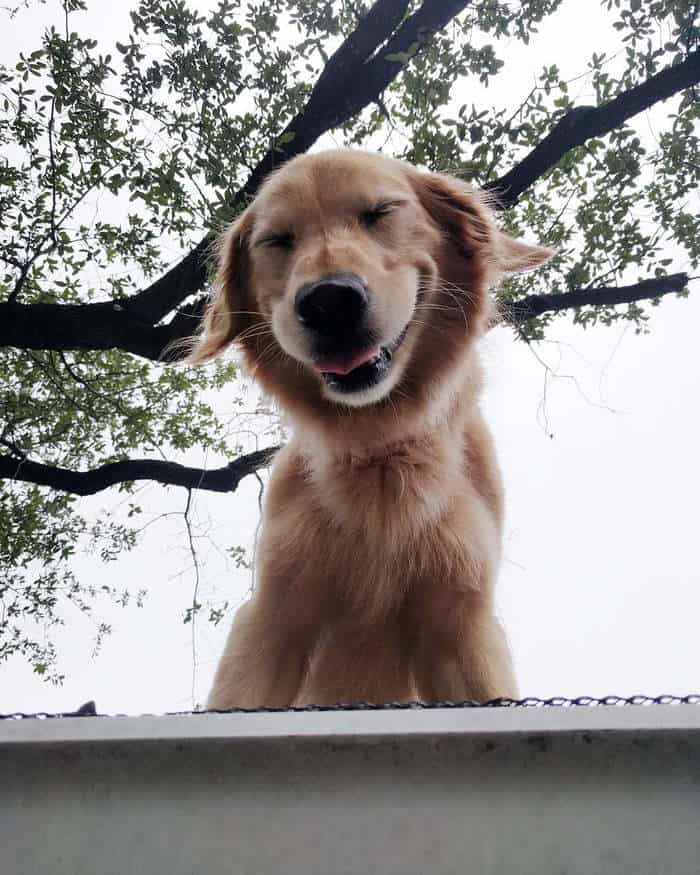 Huckleberry – the dog on a roof has caught the attention of many of his neighbors.
Because Huckleberry spends so much time up on the roof of his house, the family was regularly visited with knocks on the door.  Worried neighbors and passer-bys were concerned for the dog's safety.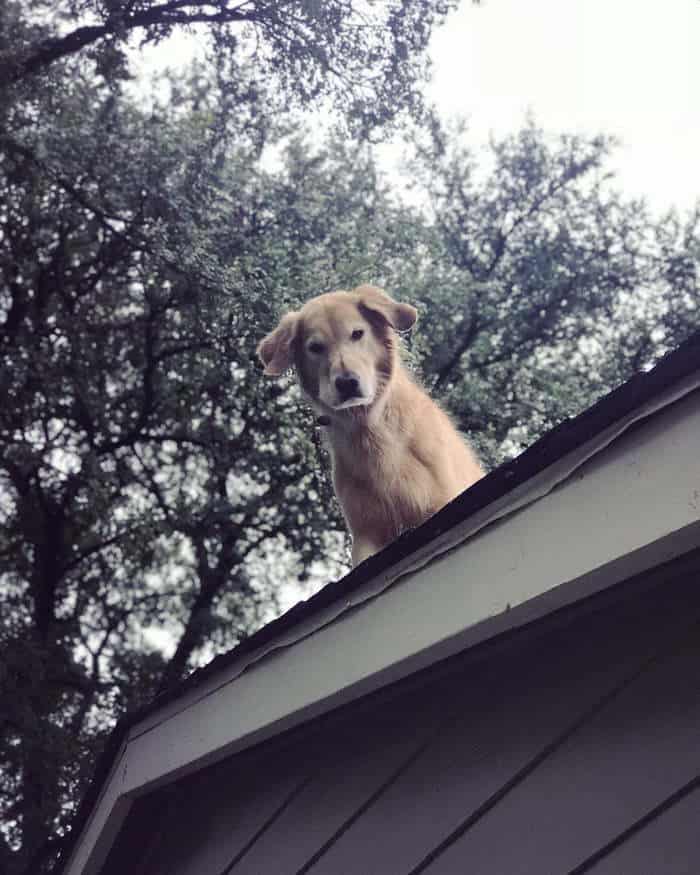 To try and minimalize the anxieties of their neighbors, the family chose to design a sign which explains their dog 's unusual practice.
The sign begins with "DON'T BE ALARMED!!!"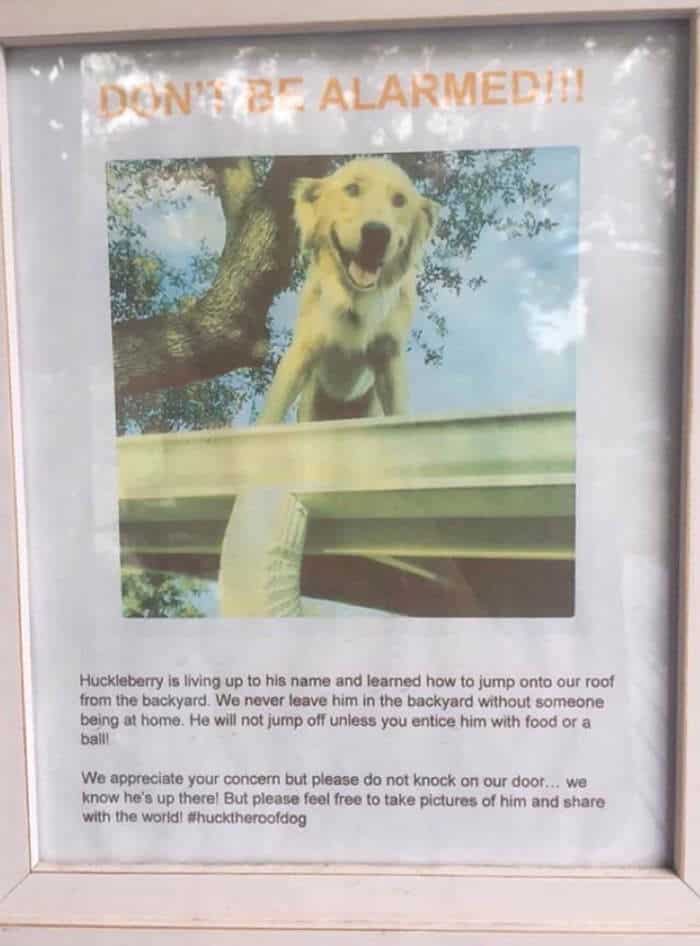 "HUCKLEBERRY IS LIVING UP TO HIS NAME AND LEARNED HOW TO JUMP ONTO OUR ROOF FROM THE BACKYARD. WE NEVER LEAVE HIM IN THE BACKYARD WITHOUT SOMEONE BEING AT HOME. HE WILL NOT JUMP OFF UNLESS YOU ENTICE HIM WITH FOOD OR A BALL!

WE APPRECIATE YOUR CONCERN BUT PLEASE DO NOT KNOCK ON OUR DOOR… WE KNOW HE'S UP THERE! BUT PLEASE FEEL FREE TO TAKE PICTURES OF HIM AND SHARE WITH THE WORLD! #HUCKTHEROOFDOG"
Almost every morning he climbs up on the roof just lite we need to have our morning cup of coffee.  We call it his "roof time".
How adorable is Huckleberry, i would be shocked if I saw something like that in my neighborhood? wouldn't you?