<!– 336×280 ad unit –>
There is a reason a dog is called a man's best friend. A dog is loyal, loving, and brave. He will do whatever it takes to protect his master, even if the cost is his own health. Meet one pet who is the perfect example of these heroic attributes.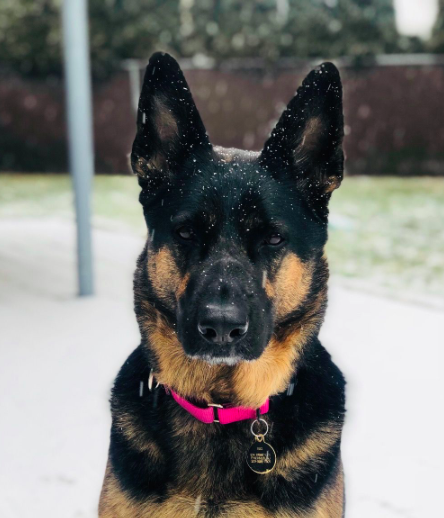 Source: Susy Cadena
Rex is a two-year-old German shepherd who lives with his family in Des Moines, Washington. He was home alone with his 16-year-old owner, Javier Mercado, when something unexpected happened. It was up to Rex to step up and be a hero.
The two were home alone when some burglars broke into the apartment. Javier's first instinct was to get out of sight. "My nephew hid in the bedroom closet as he frightened, held as hard as he could to his barking dog," shared Susy Cadena, Javier's aunt, on the GoFundMe page she created for the pup.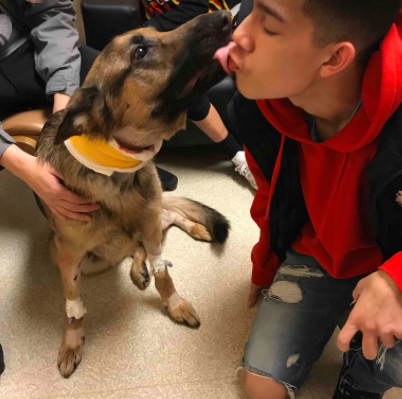 Source: Susy Cadena
Javier tried to keep Rex quiet, but the animal knew what had to be done. " Rex's instinct to protect his home and his best friend, took him downstairs and he attacked the burglars," Susy explained. The sight and sound of a snarling dog would be enough to scare most robbers off, but unfortunately, it didn't work in this case.
"Both of the burglars struggled and beat him up with whatever they could," Susy shared. "Rex stormed back to the upstairs floor all beat up and bloody from the beating to check on his master who was still hiding in the closet."
The two tried to keep out of sight, but soon the burglars made their way upstairs and trashed the bedrooms. Then they came into the room Javier and Rex were hiding in. This dog may have lost the first fight, but he was not about to let these intruders harm his owner.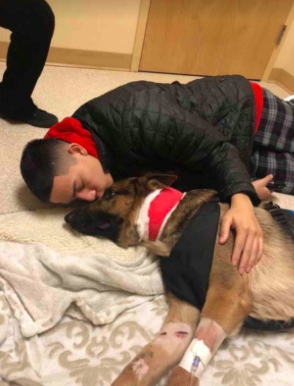 Source: Susy Cadena
The dog came back to life, and he went into full attack mode. The robbers shot Rex with four bullets before being scared away by the sound of a siren. Finally, the crime was over. But now the poor pup had a bigger problem.
Rex was in desperate need of medical attention. He was taken to BluePearl Veterinary Partners, where he needed scans, x-rays, and other treatments. The dog would need surgery if he was going to survive.
Susy reached out for help through her GoFundMe page. "Rex's life depends on a surgery he will need to survive … [Our] family can not let Rex the hero dog go without us fighting as hard as he did, to his very last bit of a strength while protecting my nephew."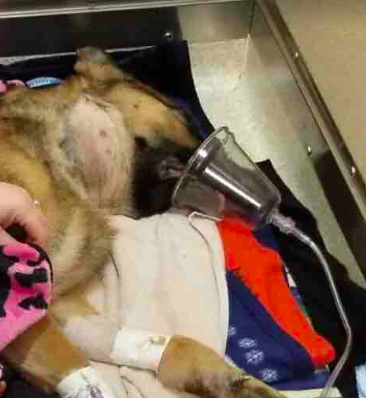 Source: Susy Cadena
In just three days, the family raised over $58,000. This was almost six times their original goal of $10,000. The Mercado family could not be more grateful for all the help. "We have exceeded the goal and we just wanted to assure you that all the money will go toward Rex's medical expenses and his recovery," Susy assured their contributors. "Anything left will be donated to institutions and organizations whose mission is to protect our loved pets."
This whole ordeal has taught Javier a valuable lesson about how deep a dog's love runs. "I feel like if it wasn't for him, I wouldn't be here today telling you this story," he told King 5 News.
Rex is one brave dog, and we hope for his speedy recovery.
Please SHARE this with your friends and family.
Source: USA Today