<!– 336×280 ad unit –>
WARNING: GRAPHIC CONTENT
Addicus Dog Legacy Rescue has joined hands with Thailand's Soi Dog Foundation to rehabilitate 3 dogs rescued from a dog meat farm.
The Foundation workers had rescued the dogs from a slaughter truck that was carrying dozens of hoarded dogs to their final destination.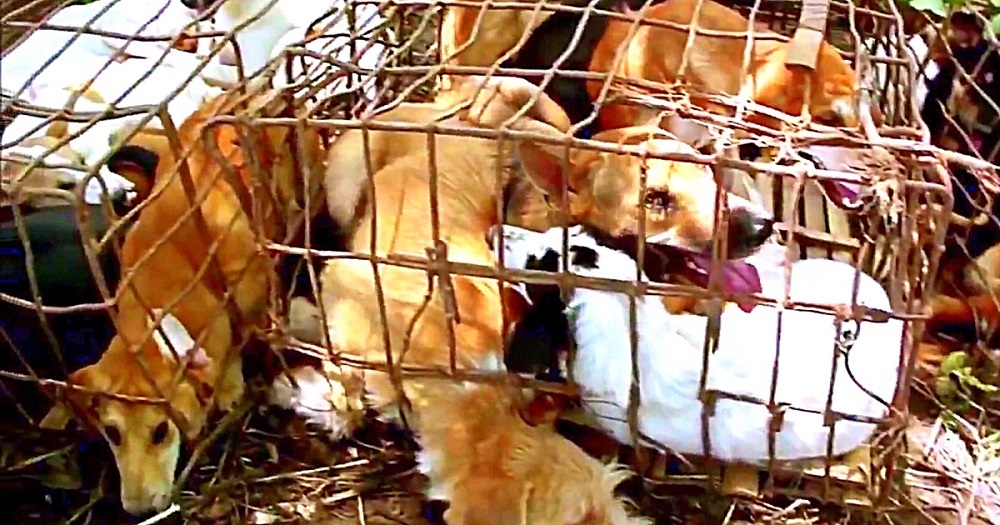 Source: @SoiDogPhuket/Twitter
Soi Dog Foundation uncovered the disturbing practice behind hoarding these dogs in deplorable conditions. The butchers believe that torturing dogs for 2 weeks and then boiling them alive "improves the taste of the meat".
Apart from this merciless execution, many of the dogs fail to endure the torment and die on the way to the slaughterhouse.
The activists consider each rescued dog a small victory, but they are still working toward rescuing the thousands of dogs trapped brutally across many such hoarding and meat trade facilities.
Many of these dogs are stolen pets. Thanks to the shelter's efforts, 2 of the 3 rescued dogs have already arrived in Texas and will be prepared for their forever homes. The third dog is expected to arrive soon.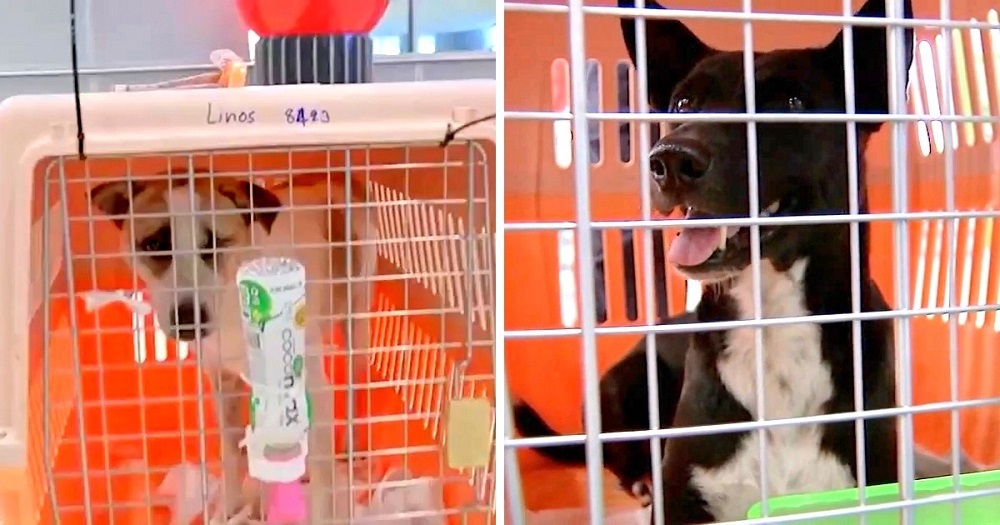 Source: ABC13 Houston
Eliminating a thriving industry like this would require heavy support from people all around the globe. If you wish to help in the complete eradication of this ugly trade, you can visit Soi Dog's  donation page here. Let's take a stand and put an end to these disgusting meat farms!
Click the video below to watch Thailand's nauseating dog meat trade industry.
WARNING: The contents of this video may be disturbing to some viewers.
Please 'SHARE' to pass on this story to a friend or family member