<!– 336×280 ad unit –>
Avanti Fernades adopted what she thought was a perfectly healthy Great Dane named Olive. For the first four months, Olive was just like any other puppy that loved to run, jump and play.
Everything seemed perfect until one February day where things took an unexpected turn.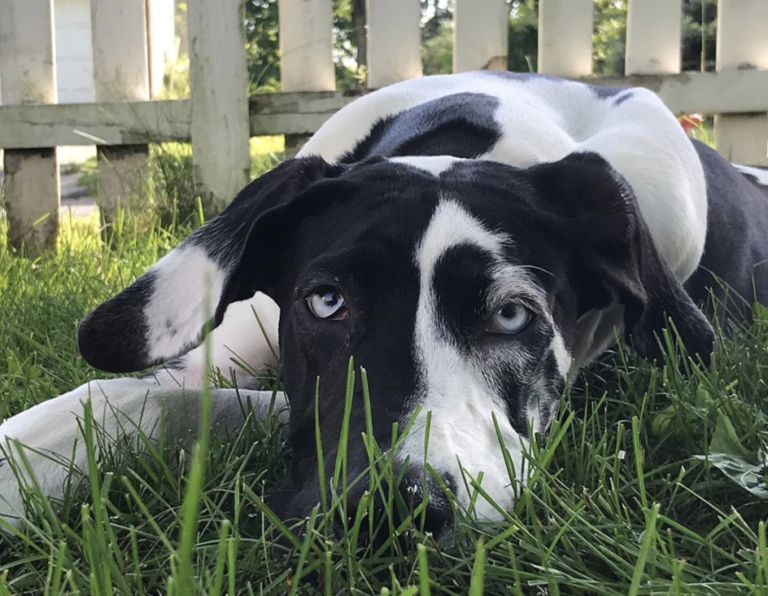 Source: olive_thedane/Instagram
While at the park with mom, Olive began stumbling into her and limping. In a matter of minutes, Olive was unable to walk. Avanti immediately knew something was wrong and rushed Olive to the vet.
Once at the vet's office, Olive underwent several tests and procedures to find out what was causing her immobility. Olive went from being a playful, active to pup to being paralyzed from the neck down.
Oddly, all of her tests came back negative and there was no answer or explanation for Olive or her mom. Avanti was told that Olive would need to spend the night and that Olive would need to be put down the next day.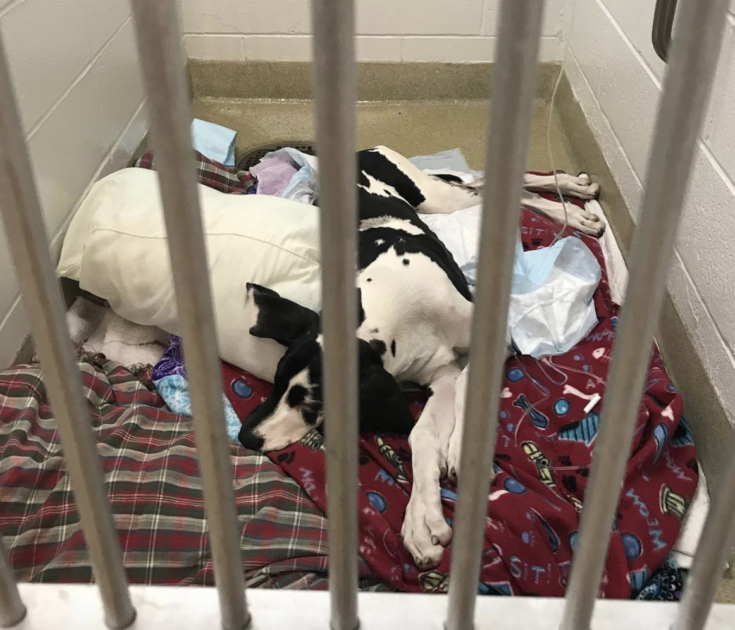 Source: olive_thedane/Instagram
This was shockingly unacceptable and Avanti refused to give up on Olive that easily. Avanti decided she had to take drastic measures. She had Olive taken to Belle Mead Animal Hospital for treatment and therapy.
After approximately two weeks Olive regained strength and use of her front legs! And then, after approximately two months, Olive started showing minor improvement in her back legs.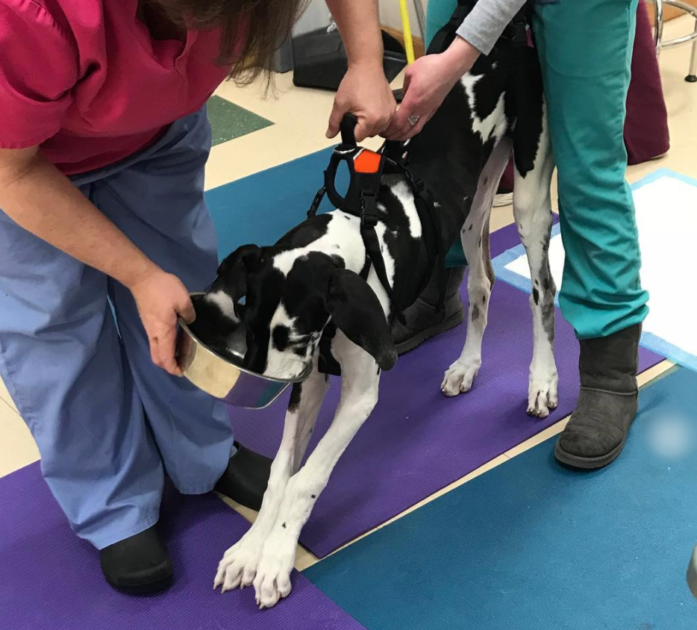 Source: olive_thedane/Instagram
Her therapy required Olive to be dropped off Monday mornings and stay until Friday.
While this separation wasn't easy, Olive was getting the therapy she needed and she was able to come home and spend the weekend with her family.
Her mom said that she continuously showed improvement bit by bit.
After coming to a standstill in any improvement for several weeks, Avanti accepted that Olive may not make a full recovery and it was possible she would never be able to walk by herself again.
Making sure Olive stayed active and mobile was important to her mom, so she was given a wheelchair to support her back legs and her family used a sling around her hips as well.
This allowed Olive to still be able to have as close to an active life as possible.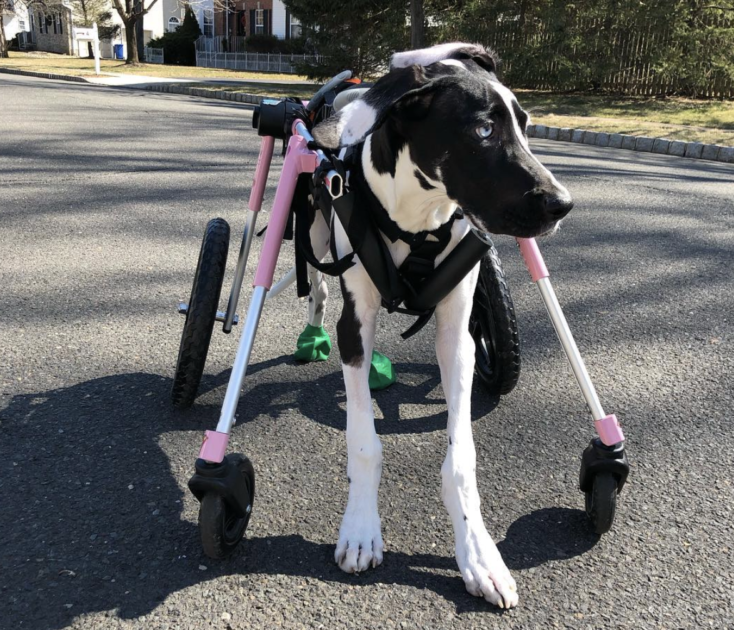 Source: olive_thedane/Instagram
It wasn't until after Avanti came to terms with Olive's condition that she was contacted by AnnaLisa.
AnnaLisa wanted to donate her massage services to Olive and explained that there should be progress after three massages.
Avanti was skeptical but ultimately willing to try anything to give Olive a better life.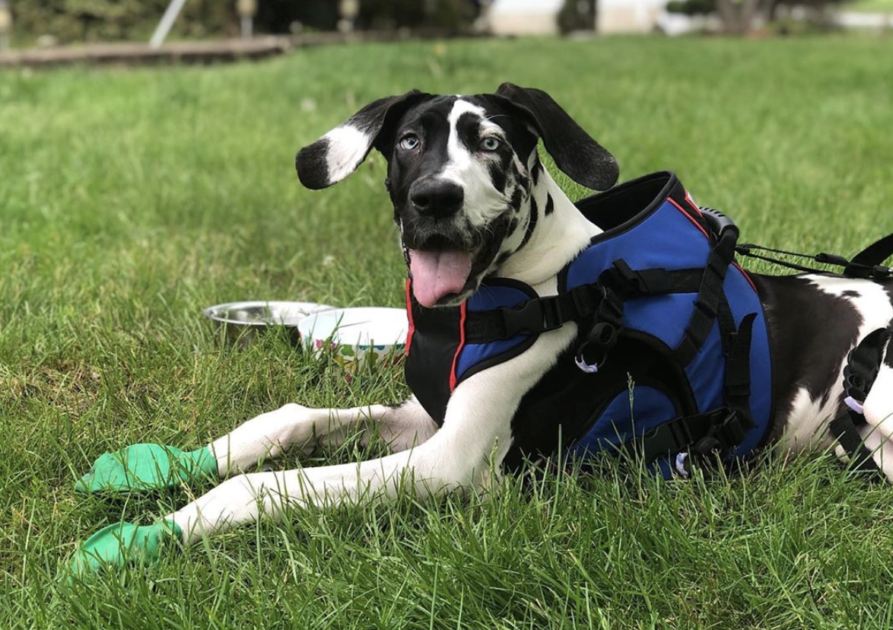 Source: olive_thedane/Instagram
AnnaLisa provided three massages to Olive and to her mom's surprise, Olive was able to walk on her own!
We can't thank Avanti enough for continuing to support Olive, and AnnaLisa for donating her services to Olive and healing her.
Olive is now able to live a full and happy life with lots of love and mobility!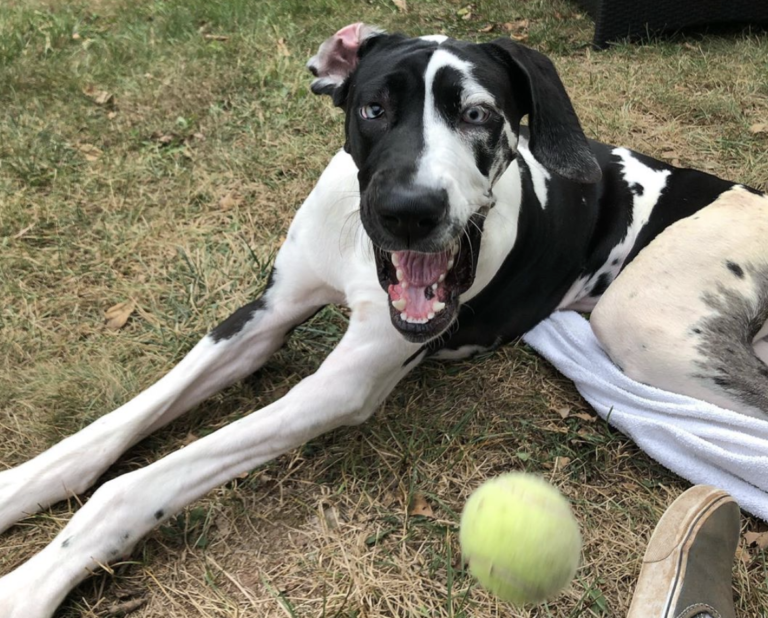 Source: olive_thedane/Instagram
Take the time to watch the heartwarming video below by The Dodo. We are so grateful that no one gave up on Olive and that she continues to thrive.
To follow her on Instagram, click here!
Please 'SHARE' to pass on this story to a friend or family member